If you've chosen to go with leather furniture for your home, it's quite likely that you're trying to achieve a more upscale, elegant appearance. Compared to regular cloth furniture, leather furniture can be fairly expensive, however, there is no doubt that the elegant appearance and soft feel of this covering is worth every penny. Don't just walk into your local furniture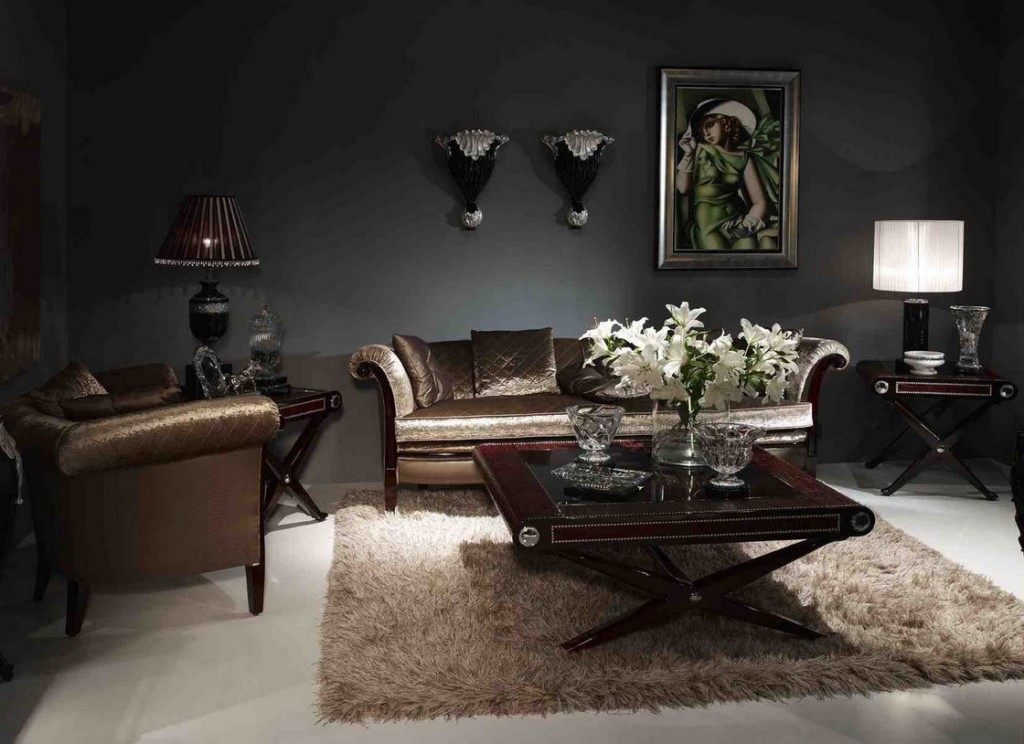 If you are looking for the prettiest leather sofa that you can find, you should know exactly what you are looking for. Or you can pick a modern ottoman. A stylish mid-century design wrapped in rich leather that fits any style that you want. Plus, it gives off a luxurious comfort for relaxing.  By understanding what you need before you start shopping for a leather sofa, you will save a considerable amount of time and money, mainly due to your knowledge of the options that are available.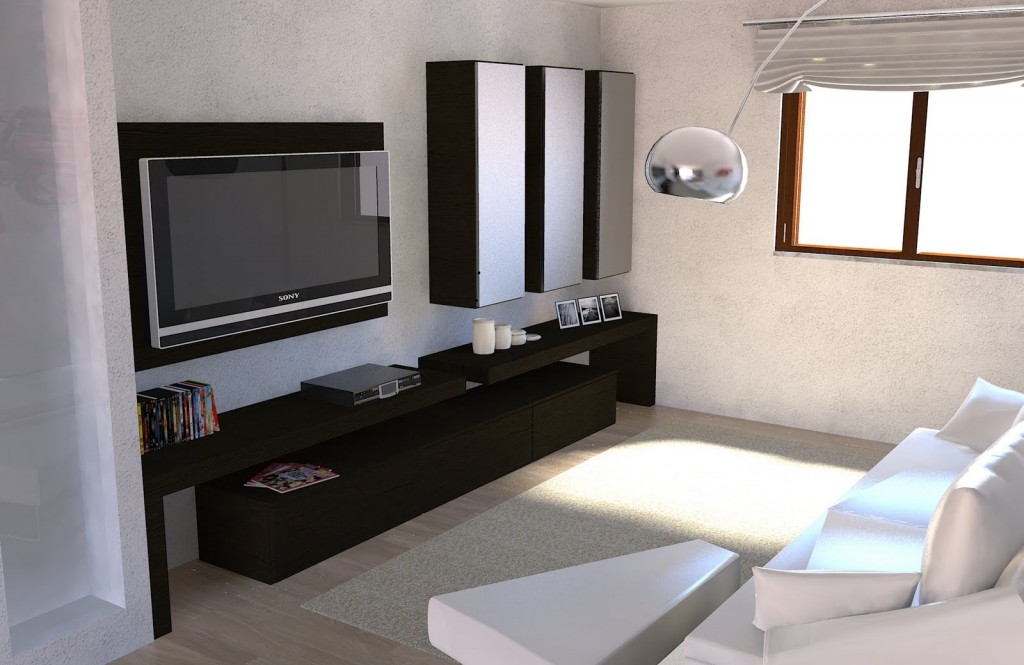 Buying leather furniture can be a considerable investment but, provided you make the correct choice, you are purchasing a piece of furniture that will stand the test of time and last many years. This article will assist you in choosing leather furniture that compliments your home and provides you with the best return on investment.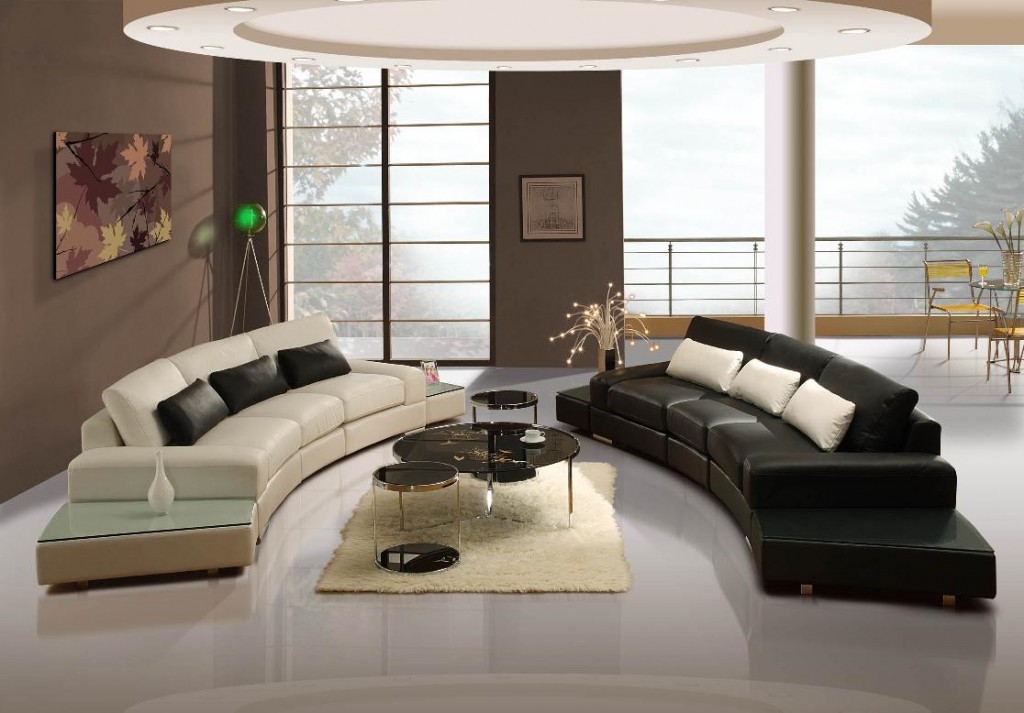 Choose the color that goes best with your home decor
Before choosing leather furniture for your home, you should decide which color is best suited to the overall décor of your home. Leather comes in a diverse range of colors such as green, red, yellow, and black, there are also a number of two tone colors available. In the majority of cases, you can incorporate any piece of colorful leather furniture into just about any home, but you will need to keep your room theme in mind when choosing. To create a modern, funky look, a good color choice would be red or yellow. If you have a fairly serious layout with dark accents and mahogany wood, you will probably prefer maroon, black or dark brown leather furniture.
Choosing the right type of leather
There are a number of different leathers available with aniline being the most expensive; this is the purest and softest leather although it does show natural variations of shades and markings, this leather stains fairly easily as dye is impregnated into the surface without the requirement for an artificial finish. Similar to aniline, semi-aniline leather features a light surface finish that makes it more resistant to stains. The most widely used and durable form of leather is standard soft leather, dye is applied to the hide and grain is embossed onto the surface, this leather features a protective finish. Similar to soft leather, antique leather has a very light gaining and features a two part dye called "rub off", a light colored base coat is followed by an even darker top coat which is removed in certain areas to create an artificially aged appearance.
Where to buy leather furniture
The best place to purchase leather furniture is at your local furniture store. The showroom at your local store will allow you to see the furniture before you buy it. If it's a leather sofa that you're looking at, you will be able to test it out and get a good feel of the leather, allowing you to make a more educated decision.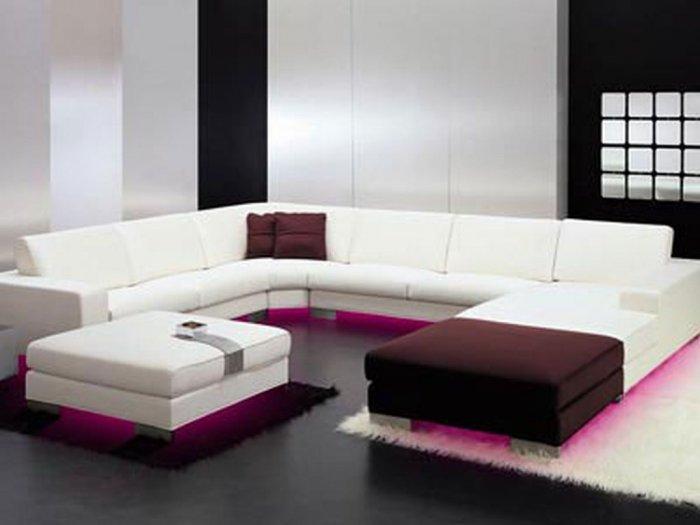 Leathers to look for
Antique or "Rub off" Leathers
Top Grain Corrected
Semi or Full Aniline Leathers
Leathers to avoid
Bi-cast leather
Reconstituted or bonded leather
Low quality split leathers
Tips when choosing leather furniture
Ask the manufacturer or representative what the frame of the leather furniture is made of.
Purchase leather conditioner to go with your furniture, this will need to be applied every 6 months to maintain the quality of your leather.
Smell pieces of the leather furniture, this will allow you to identify its quality.
Make sure that the furniture construction is solid; check the stitching to ensure the seams are tightly finished.
Touch the leather furniture to feel any texture or grains. High quality leather furniture will feature prominent grains, fat wrinkles and texture.
Author Bio: Faiz Alam is the author of this blog and he love to write on interior design ideas. He is the best interior designer for the Modular kitchen, Living room, drawing room and latest interior design services in Meerut India.