Whether you're looking at a new home or building a new home, it's important to know the rules of thumb about location. This article will give you some pointers on how to pick one that matches your needs!
Making The Most Of The Space
There is no one right answer when it comes to picking the perfect location for your first home – if you're lucky enough to have a lot of land, you can choose to build on a sprawling property with plenty of room to roam.
If you're more city-savvy, or if you want to live in a more populated area, you may want to consider locating your home in a central part of town or close to public transportation. One thing is certain- there is plenty of land for sale from farmland in California to Texas Hill Country land for sale. Once you've chosen your ideal location, begin preparing your property by taking into account things like utilities and street access. You'll also need to factor in things like drainage and potential obstructions like trees or power lines, which can be easily avoided with careful planning.
Finally, start budgeting for the estimated cost of building your dream home, as well as any necessary permits and inspections. Whatever your chosen location and budget, make sure to get started on the preparations early so that you can hit the ground running when it comes to getting started on your new home!
Other Considerations Before Building Your New Home
Think about your commute. Do you want to be close to work or close to amenities? Are you looking for a neighborhood with plenty of amenities or one that's more secluded? Once you've determined what matters to you, start mapping out potential neighborhoods based on those parameters.
Check zoning laws and regulations. Something that is important to know before making any decisions is that some areas are prohibited from being developed or offer more restrictions on what types of construction are allowed. Certain areas may be off limits because of restrictive zoning rules. Before making an offer on a property, make sure to understand any restrictions associated with it.
Consider the cost of living. How expensive will your monthly mortgage be and will there be other costs associated with living in the area (property taxes, utilities)? Once you have an idea of your monthly expenses, you can determine how much of a down payment you can afford to make.
Consider home value. This is a great way to discover how much your property will sell for and whether or not it's worth buying. If you're looking for a quick sale, the last thing you want to do is overpay. When determining the value of your property, consider recent sales, but keep in mind that they may be affected by market prices at the time of sale.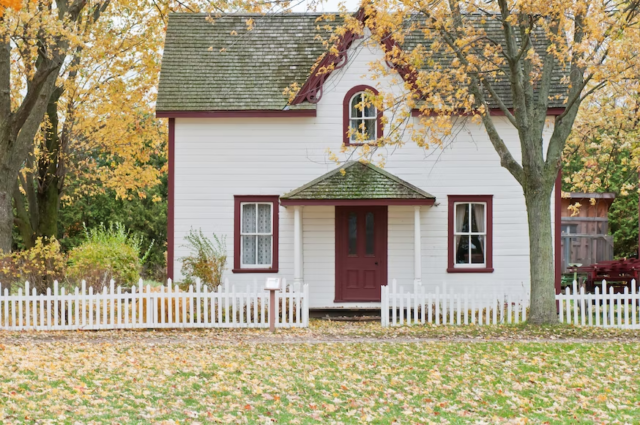 Think about amenities and opportunities. What would your life be like if you only had access to parks, schools, and other community resources?
Think about neighborhood demographics. What are some nearby neighborhoods like? Generally, these types of neighborhoods have lower crime rates and increased safety for families.
It's important to remember what your monthly housing costs will be once you've closed on your new home. In addition to paying monthly fees and mortgage payments, you'll need to fund repairs and maintenance in order to keep up with wear and tear.
Consider your own preferences and needs. Are you a buyer who likes the quiet, or do you want to be close to activities? Is it important to have access to a lake within walking distance?
Look at comparable sales in similar neighborhoods. You may be able to find out whether market prices have increased or decreased since your home has been on the market.
Consider the condition of your house. It's not uncommon for homes to look better than they are on the inside. If you found several comparable sales that sold in one week, would others beat them by more than 5%?
When it comes to picking the perfect home location, there are a few things you need to take into account. First and foremost, you want to make sure that the area is safe and within your budget. Next, you'll want to think about what amenities and services are available in the area, as well as which neighborhoods tend to be more stable or affordable over time. And finally, consider how much space you'll need — both inside and outside of your home — before making a decision. After all these factors have been weighed down, it's time for you to start looking at properties!