Whether you want new fixtures installed or are looking to rewire your entire residential system, hiring a professional electrician guarantees the success of any home project. Since electrical installations are some of the most sensitive around the house, you want to bring in an expert who will safely carry out the job with great speed and efficiency.
The following guide outlines everything you need to consider to find a skilled and reliable electrician the first time around.
License and Qualifications
First and foremost, the person you bring in must have the necessary official license, permits, and qualifications. Like all service providers, electricians undergo years of formal education and on-the-job training before they can operate independently. On the one hand, master electricians are qualified to design, install and maintain electrical residential systems. On the other, journey-level electricians can only install wirings, equipment, and conduct routine maintenance.
Expertise and Services Offered
Not only must your prospective electrician have years of experience under their belt, but their services should align with your particular needs as well. Insider information from Sydney-based professionals found at https://www.finnleyelectrical.com.au suggests the person you hire should have past experience in residential work. Whether that has to do with indoor lighting, outlets, wiring, electrical panels, security systems, or something else, it's important to check their credentials. Researching and comparing providers will ensure you find the right one for your needs.
Project Completion Timeline
You want an electrician who delivers on their promises and agrees to a preset timeline. Depending on the type of project and its extent, it could take anywhere between a few hours and several days to complete. With that in mind, hiring a service provider with a stellar reputation is your best shot at making sure your home project goes smoothly and is finished on time.
Cost Estimate
Money is always an important consideration when looking to hire a specialized contractor. While prices of electrical home services can considerably vary according to cities and states, remember that you mustn't spend a fortune to hire a qualified electrician. Once you've fixed yourself a budget, reach out to electricians who will be willing to work with you.
Guarantees
Before you sign with your service provider of choice, it's important to make sure you ask about their guarantees. As a homeowner, you expect impeccable work, and it only makes sense that the electrician you hire ensures your satisfaction as a customer. By all means, avoid enlisting the services of someone who doesn't offer any guarantee.
Insurance
Finally, a professional electrician understands the importance of personal liability in their line of work. As mentioned, an electrician's job can be dangerous, which is why they should be fully covered in the event of an accident inside your home. So, ask them to show you proof of coverage and call the insurer yourself if needed.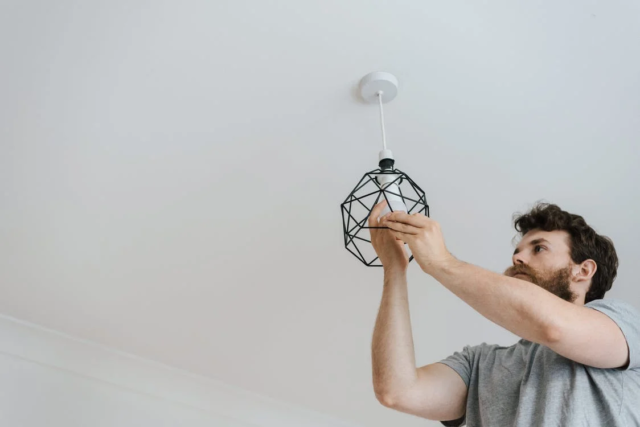 While reading online reviews and testimonies from past customers can certainly be useful, going the extra mile and conducting research will allow you to land an electrician you can truly count on. By keeping these 6 points of consideration in mind, finding a reliable service provider will be a walk in the park! Lastly, don't hesitate to ask friends and neighbors for local recommendations.