After a long day at work or a hard day at school, nothing sounds better than collapsing in the living room sofa and spending a couple of blissful moments enjoying relaxation. Sofas are an important piece of furniture in any household, and it's up to the house owner to prick a sofa that not only provides comfort and utility to the room, but also matches the style and theme of the house. There are multiple types of sofas that can be bought and each of them offers a different type of experience or comfort. Some models might be suited more for others whereas they could just not be someone's cup of tea. Here are the best sofa models that you can buy based on public opinion and which are the most popular models at the moment.
Lawson sofa
There is probably no other sofa model ore known and spread than the Lawson sofa. The Lawson sofa is a type of sofa that pretty much everyone has owned as some point. It's the one that comes with separate cushions that can be removed to reveal a more rigid area. The cushions make sure the couch is comfy and soft without sticking the cushions to the actual sofa body. This approach to the sofa has been appreciated tremendously over the years and even to this day it remains one of the best sofa types ever made, according to what people have bought and continue to buy.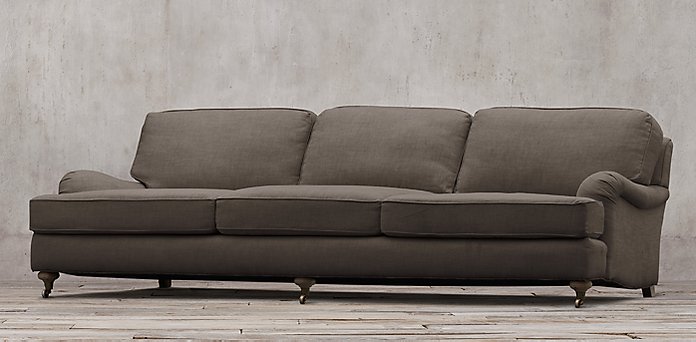 Bed-sofas
Bed-sofas come with a unique mechanic incorporated inside which offers extreme utility and convenience for exactly zero extra hassle. If you're going to need a sofa, there might be chance that you also need a bed. Well, there's no need to plan a trip to the bed section of the store after you're done shopping for a couch, because the bed-sofa comes with both products under the same roof. The sofa can be extended to form a reliable and comfortable bed which can be used whenever you see it fit. When you don't need a bed anymore you can fold it back into a sofa.
source
Sectional sofas
The section based sofa comes with a unique interpretation of the sofa concept. While more traditional sofas are made of a single body piece, the sectional sofa comes with up to 5 pieces. You can connect them through special parts anyway you want to form intriguing design and functionality. The L and U shapes are the most popular among sectional sofa enthusiasts as they offer the most potential. That being said, there's no rule against using another configuration for your sectional sofa, which will surely please those that put a lot of emphasis on balancing performance and comfort with design and aesthetics.