Do you need more space around your home but don't know where to start? You're not alone! Many homeowners feel cramped in their homes, especially in large metropolitan areas. Luckily, there are some simple guidelines that can help you create more space without spending a fortune. In this blog post, we will discuss some easy ways to get more breathing room in your home. Read on for tips and tricks that will help you make the most of your living space!
Declutter first
One of the easiest ways to create more space in your home is by decluttering. You may have heard this tip before, but it bears repeating! Getting rid of clutter around your home will instantly make the space feel larger and more open. If you're not sure where to start, try tackling one room at a time. You can also declutter your home by renting a storage unit and storing items that you don't use on a regular basis.
A good way to keep your home decluttered is to have a designated place for everything. For example, create a "junk drawer" in your kitchen for items that don't have a home. This will help you avoid clutter build-up in other areas of your home.
Use multi-purpose furniture
Another way to create more space in your home is by using furniture that serves multiple purposes. For example, an ottoman can be used as a coffee table and extra seating when guests come over. A Murphy bed can be folded up into the wall when not in use, freeing up valuable floor space. Get creative with your furniture choices and you'll be amazed at how much more spacious your home feels!
There is a wide variety of multi-purpose furniture available on the market, so take your time to find pieces that fit your needs and style.
Consider a secure self-storage unit
If you're really struggling to create more space in your home, you may want to consider renting a self-storage unit. This can be a great way to declutter your home and free up some much-needed space. Just be sure to choose a reputable and secure self-storage facility so that you know your belongings are safe and sound. You can also use a storage unit to store seasonal items, holiday decorations, and other items that you don't need on a regular basis.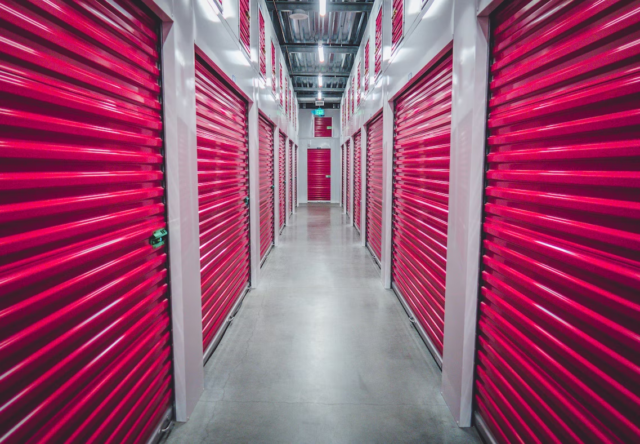 Rearrange your furniture
Sometimes, all you need to do to create more space in your home is rearrange your furniture. If your furniture is too close together, it can make a room feel cramped and small. By moving your furniture around, you may be surprised at how much larger a room feels. You can also try rearranging the layout of your rooms to create a more open and spacious feel.
In addition, try to avoid putting large pieces of furniture in front of windows. This will block natural light and make a room feel smaller than it actually is.
Let in natural light
Another easy way to make your home feel more spacious is by letting in natural light. Open up the curtains and blinds and let the sunshine pour in! You can also install skylights or solar tubes to bring even more light into your home. Not only will this make your space feel brighter and more open, but it can also help you save on energy costs.
In addition to letting in natural light, you can also use mirrors to make a room feel more spacious. Mirrors reflect light and make a space feel brighter and larger. Place mirrors on walls opposite windows to maximize the effect.
DIY wooden storage box
One final tip for creating more space in your home is to get creative with storage. If you're short on storage space, try getting creative and making your own! For example, you can make a DIY wooden storage box to keep items off the floor and out of the way. This can be utilized as a bench that opens up for extra storage, perfect for small spaces like the entrance. You can also use baskets and bins to store items under your bed or in other areas of your home. Similarly, hooks are a great way to hang coats, bags, and other items to free up space in your closet.
By following these tips, you'll be well on your way to creating more space in your home. Just remember to take things one step at a time and be patient. Creating more space in your home is a process, but it's definitely worth it! You'll be amazed at how much better you feel when your home is decluttered and organized. So what are you waiting for? Get started today!