Organic modern is a popular home decorating style. It oozes down-to-earth vibes and beautifully combines the sleek, modern décor with warmer, organic designs. But how can you tell a home is decorated in an organic modern style? Is it possible to do so with a limited budget? Here are the five tell-tale features of an organic modern design on a budget.
1. Stripped down rooms
The reason organic modern is a budget-friendly décor style is due to its stripped down rooms. The style is not about fully filled bookshelves, plenty of furniture and lots of fabrics everywhere, but about creating a rather empty-looking space with only the essentials around. For the organic modern style, less is definitely more!
2. Toned-down, earthly colours
Another big feature is naturally the colours used in décor. An organic modern home has little or no bright colours around. Instead, the décor relies on toned-down and earthly colours. There are plenty of wooden decorations, with furniture often being wood-finished. The floors might also have a stone finish and grey is a popular option for these homes. If other colours are used, they tend to be cool and light – think in terms of earthy greens and cool light blues.
3. No artificial materials
You won't find plastic furniture or decorative elements from an organic modern home. The furniture items are natural, mainly wooden pieces. The decorative elements use plenty of organic materials such as glass, stone, copper, silk and wool. These add the earthy feel to the design with the sleek modern furniture, keeping it simple and impressive. By using BHS discount vouchers you can find decorative items in the mentioned materials and in a modern design without breaking the bank.
4. Different textures are combined
Organic modern design also utilised these different textures and materials and plays with them. Unlike purely modern homes, organic modern homes don't mind mixing a bit of wood with metal or displaying soft wool next to satin. The décor plays with different textures and even shapes. Since you don't want to add too many items, but focus on a few key pieces in different textures, you can save money. Furthermore, lovely organic textile ideas for cheaper prices are available at Very Berry Handmade.
5. You use plants sparingly
Plants and flowers are an inexpensive way to decorate a home and organic modern style is especially good for saving money, since it uses plants sparingly. The aim of the style is to include plants, but not in excess and the focus is on longevity and not style. Think of plants like terrariums, succulents and stag horn ferns. These are long lasting and they won't require a lot of work. Furthermore, the plants are bare and give that modern flair to your décor.
The above five are the tell-tale elements of an organic modern home. Each element is a must-have when you are creating a sleek, yet warm décor and with the above tips, you don't need to spend a fortune creating this fantastic style for your home.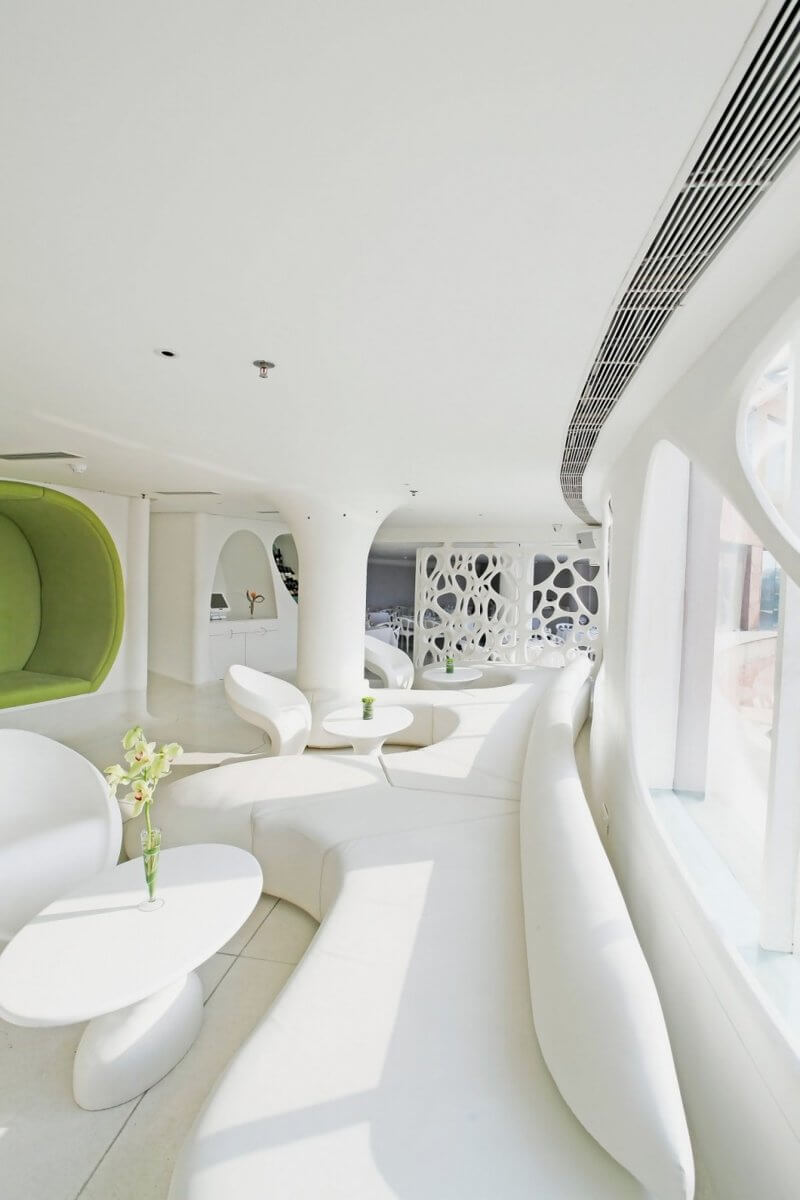 source