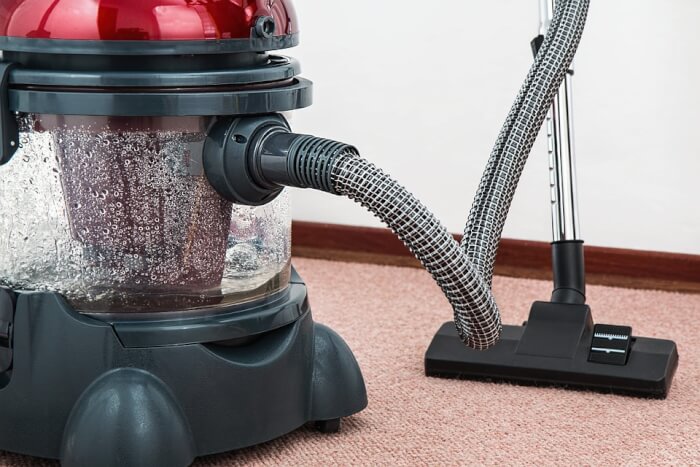 source
A healthy home in Denver is a happy home someone once said, and that person was right. In order to keep your family healthy–maintaining your heating and cooling system is crucial. Have you ever wondered how your home gets dusty so fast? Dust can build up over the years, as well as pet dander and fur. This can create blockages and possible mold and mildew.
Before you hire a professional air duct cleaning company like http://denverairductcleaning.com/, knowing a little more about advantages and disadvantages about getting air duct cleaning will greatly help you in your decision.
Two Methods Used To Air Duct Clean
Thanks to technology, a professional in Denver can clean out your air-ducts using a couple of methods. It can be time consuming, but that depends on your home and the range of the job.
The first method is, Rotary Vacuum Brushing. This method is when a spinning brush is used to scrub off debris and dust from the air vent. Subsequently, a vacuum is used to capture the debris that comes from what is scrubbed off.
The second way to clean your air ducts is using a high pressure air washing machine. This method uses high pressured air that blows through all of the air ducts. A separate truck outside, that has a mounted industrial vacuum attached to the furnace and the air vents are covered to suck up all the debris and remnants that will be blown out.
After the air vent is blown clear, a separate air wand is fed into the end of the hot and cold air supply line. All of the debris is fed backward into that vacuum.
Pro's Of Air Duct Cleaning
There are many reasons to get your home's air ventilation system renewed every so often using an air duct cleaning company.
Efficiency:
A proper cleaning will help remove all of the buildup from over the years and increase proper air flow.
Hygiene:
Keeping your cooling and heating system clean, reduces dust and other hazardous content from entering your home. Having a clean house along with clean air will smell better as well, which increase the quality of living.
Allergies:
If you are prone to allergies, a professional air duct cleaning company may be able to reduce the poor air quality causing you to sneeze and suffer from the dust buildup.
Mold and Mildew:
Mold spore can travel like wildfire if you aren't on it right away. The mold spores can cause illnesses. A professional may be able to help reduce mold and mildew lounging in your air duct system.
Con's Of Air Duct Cleaning
Cleaning your air duct system isn't a cheap feat. It can cost anywhere from $400-$1000 depending on the task and home.
It's a messy and time consuming job:
Aside from the cost, cleaning the air ducts can be a messy job, which will take up a good chunk of your day. If you have guests coming over that evening, you may want to think twice.
There's no proof it prevents health problems:
However, increasing the quality of your air by removing the buildup can't be bad for your health. While research hasn't determined whether or not cleaning your air ducts will increase health, it should be done to improve air efficiency in your home.
In Closing
A professional air duct cleaning company in Denver can reduce harmful air quality that lingers inside your home's air system. Now that you know the advantages and disadvantages of both, you can make a better informed decision on whether cleaning your air duct system with a professional is best for you and your family.