In this lakeside house your dreams may come true. Imagine yourself sitting in a calm and modern place with a nice cocktail in one hand and the other gently laid on a comfortable designer chair's armrest. And in front of your eyes, the boundless lake with its never ending spectacle of its wavy blue hair coming down under wind's will.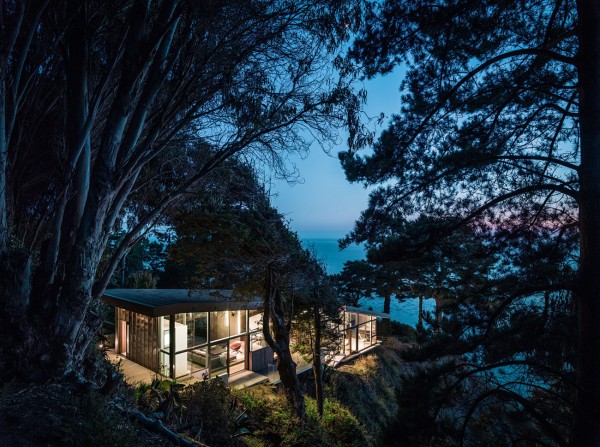 The house is situated in Carmel Valley Village, California and the designers that developed the project are Fougeron Architectur. The construction is located on the top of a hill with amazing panoramic views over the Pacific. And since the location provides enough food for the eye, the architects decided to allow undisturbed visual communication between the inner parts and the surrounding landscape. Large glasses are forming the shape of the house, thus making it a wonderful getaway or a dream house to live in.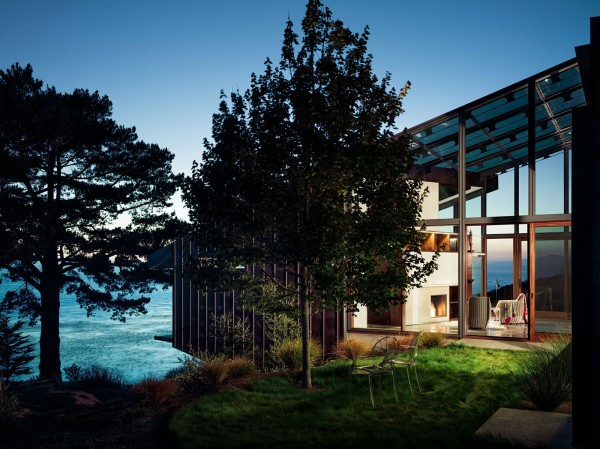 Looking at the living room, one can find the lake and the balcony below without any interruption of construction elements. Being either in the kitchen or in the dinning room will also make it possible to enjoy the splendid surroundings.