They say home is where the heart is, but for those with a feeling of wanderlust, home is where the adventure is. When one is travel weary, there is no greater feeling than walking through their front door, setting their bags down, and getting back into a routine.
Until the next travel bug bites, that is.
So why not bring your travels home with you by incorporating aspects of your favorite destinations into your interior design? Here are a few ideas to get you started.
Morocco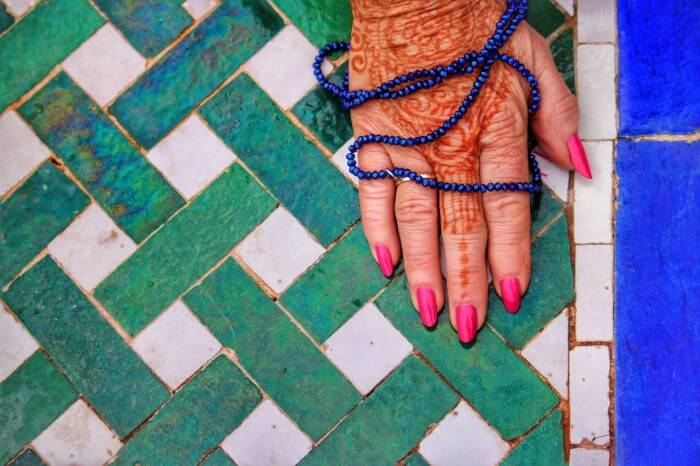 Moroccan inspired decor boasts the best and boldest use of different shapes and textures to create an immersive living space. Archways, keyhole-cut bookshelves, bold colors and ornate accent pieces are staples in Moroccan design.
For an easy way get this look, consider adding a bold, blue accent wall with golden designs painted overtop. To truly capture the Moroccan essence, use tiles to create an elaborate mosaic or backsplash. Pair this look with brass or copper Moroccan lanterns, or other metalwork conversation pieces. Paint cupboards white and replace the solid doors with a grated panel to match your metalwork pieces.
Greece
The iconic blue and white buildings against the crystal waters of Santorini are the images that comes to mind when thinking of Grecian inspired decor. Bring Santorini into your home by using bright, white paint for walls and ceilings. Keep the flooring light as well with a beechwood finish. Use bold blues and turquoises for trim and accent pieces.
To really capture the Grecian feel, paint the ceiling blue as a powerful contrast to the stark walls. You might be in a luxury condo in the Midtown neighborhood of Atlanta, but you'll feel a world away every time you walk in the room after a long day. Bold yellow accent pieces add the perfect pop of color if you're overwhelmed by white and blue. Urns, patterned textiles, and large mirrors will complete the look for a bright, peaceful environment.
Scotland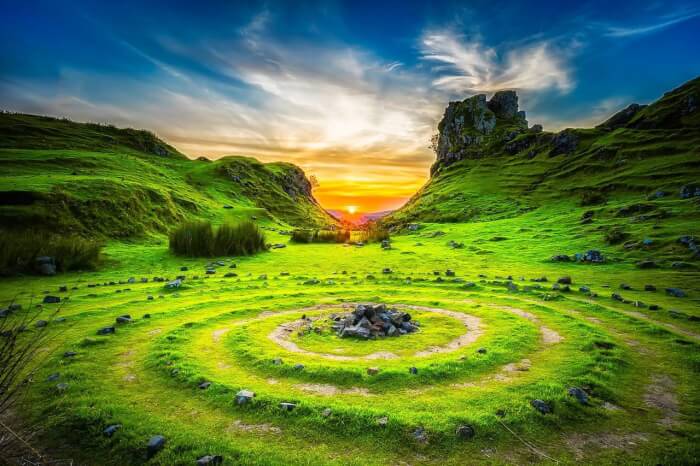 Scotland is a land of magical tales of knights and fairies, and the color scheme makes it apparent. To bring Scotland into your home, use the dreamy greens of the rolling hills, pale purples of the thistles that dot the countryside, and exposed beams and powerful stonework to pay tribute to Scotland's two-thousand castles.
This approach to Scottish-inspired decor takes you away from the more traditional elements, with dark, masculine color-schemes and overwhelming tartan textiles. Though admittedly, it isn't Scotland without a tribute to the tartans; you can find your balance by incorporating tartan throw pillows or blankets.
Mexico
Mexico is known for it's bright, cheery colors and iconic art styles. Blends of oranges, yellows, greens, and blues which would otherwise clash seem to fit together perfectly in Mexican-inspired decor.
Go bold with your color choices. Yellow walls with blue accents, brightly colored furniture, and varying displays of Mexican folk art make for a stunning, vibrant environment. Use a serape as a rug, or use the fabric to create throw pillows. As with the Moroccan decor, metal lanterns in brass and copper, as well as vibrant tile work, make for a memorable casa.
Japan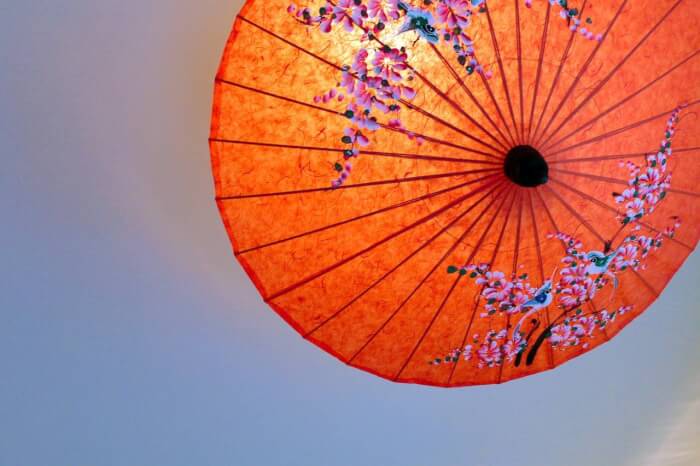 Japan takes a simple yet elegant approach to decor. This minimalist style uses delicate fabrics, paper, and bamboo to create an airy, relaxing environment.
Create mock paper screens on your walls with white paint and bamboo or black trim. Parasols and paper-lantern style lighting are essential for Japanese-inspired rooms. Watercolors, fans, and vases or teapots act as clean yet inspiring accent pieces. Sliding doors, wood accents, and low furniture create the zen feeling you're going for with this look.
Home Sweet World
Every country has unique and inspiring elements worth incorporating into one's home. If you can't decide on just one look, take complementary elements from each. Don't forget to include a scratchable map of the world to keep track of all the exotic locales you visit. That in itself will become a priceless decor element for your home.
Nikita Ross is an influencer marketing pro with brownboxbranding.com who is passionate about building authentic relationships and helping businesses connect with their ideal online audience. She keeps her finger on the pulse of the ever-evolving digital marketing world by writing on the latest marketing advancements and focuses on developing customized blogger outreach plans based on industry and competition.