Apartment in a rustic style
In the beginning the wood was in every interior detail!
How do you imagine the perfect and calm weekend, especially at winter?
Would you like the idea of a beautiful mountain landscape to sneak trough the windows of a cozy apartment which in anyway exudes luxury interior design? And the snow and cold to be somewhere outside when inside is warm and comfortable?
Image 1:
Casa Cojana – the name of the house, impresses us with the unique interior solutions where the main presence is attributed to wood.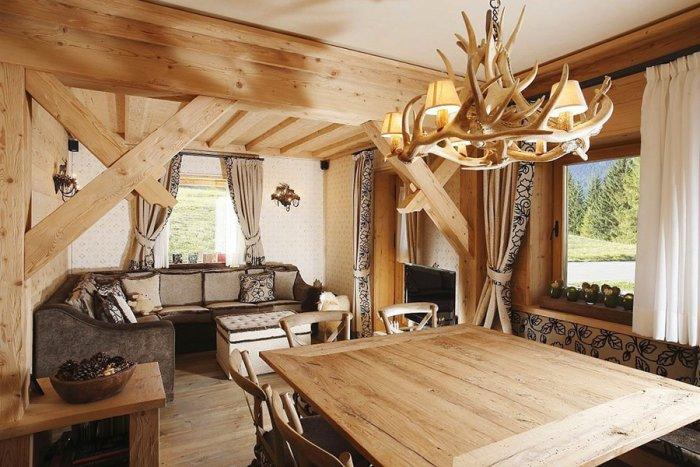 Image 2:
Furniture, wall cladding, floors and in every decorative detail it has been found a way to entangle the beauty and the warm in this natural material.
Image 3:
A comfortable couch highlights the area for relaxation in the dining .The large dining table is the perfect place for meeting with guests and friends.The furnishing of the kitchen is also all of wood.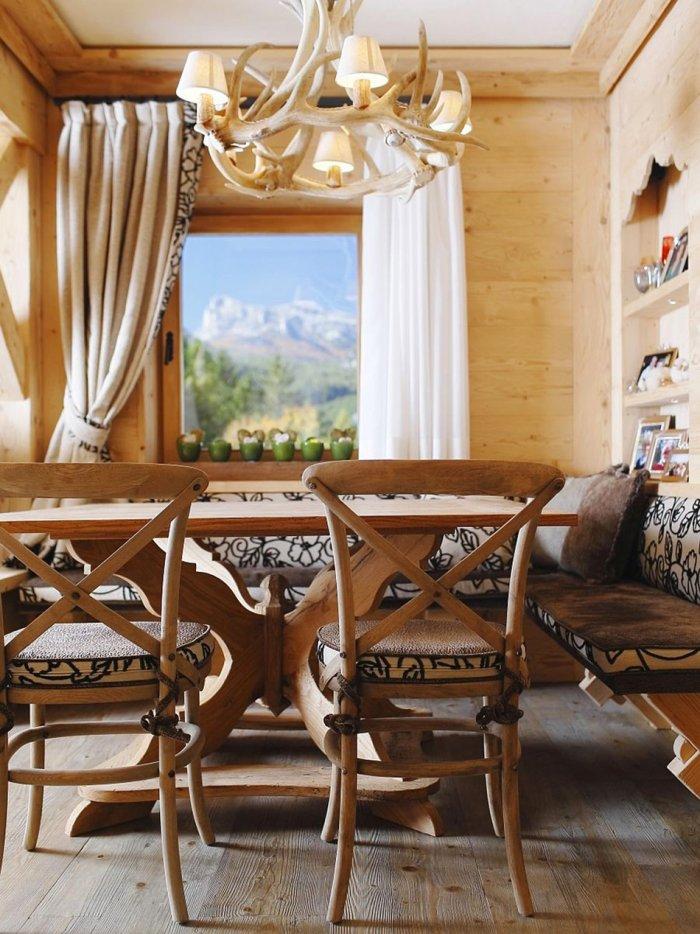 Image 4:
The bedrooms where wood is main accent again may look small, but this is only optical illusion. In fact they are very large and cozy at the same time.The parents bedroom is remarkable with its upholstery bed, wooden tiling on the walls and pastel tones.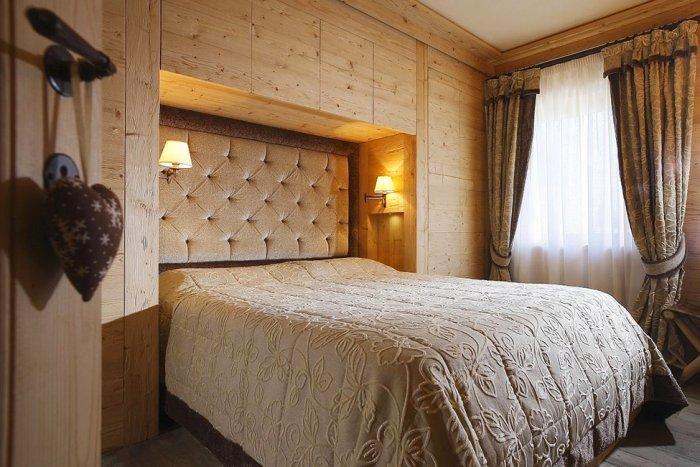 Image 5:
Each of the two kids rooms clearly shows its ownership – the wardrobes are decorated with the preferred by the owners motives.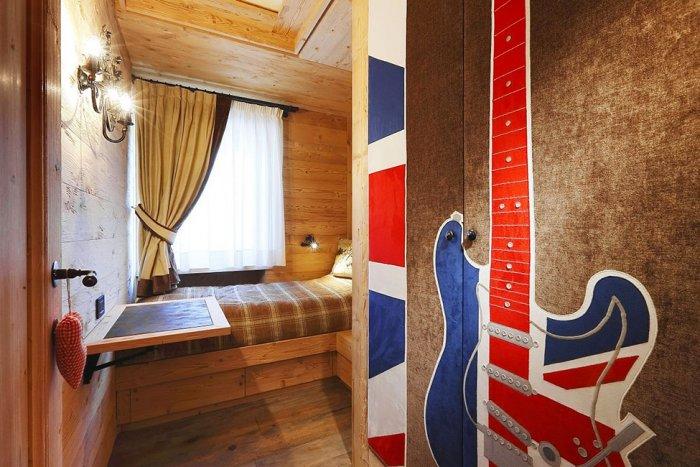 Image 6:
Even the bathroom is entirely set with the presence of wood – all along with wall coverings, the bath-tub and the sink are made of durable material with wooden effect.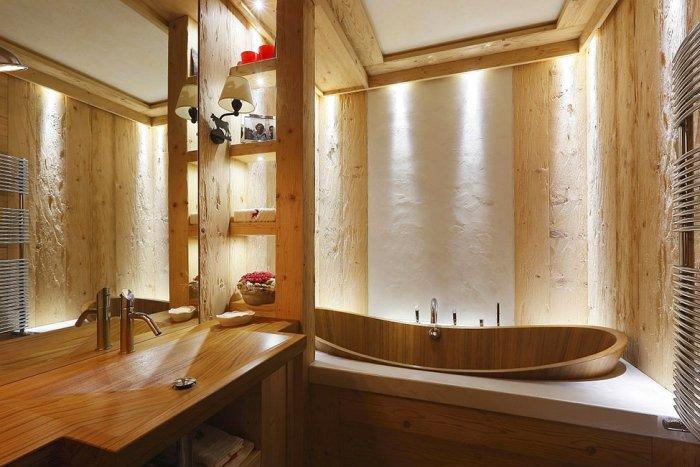 Image 7:
What can not stay unnoticed is the use of unexpected interior details such as the chandelier in really original design, handing over the dining table, or the bracket lamps with interesting shape on the walls. Quite reasonably we can stand behind the statement that the wood in this home is in great honor.