Flooring is one of those things that can absolutely make or break a room. Flooring should look amazing in a room without taking away the focal point of the room. It's a little like women's makeup. The best makeup is makeup that is not noticed but enhances everything else. There are so many things to know about flooring, everything from how to seal the concrete to the cost of laying laminate flooring. If in doubt, reach out to some of the top restaurant floor plan creators – if they can make the restaurant look amazing, imagine what they could do with your home! We will try and give you a small list of the possibilities of flooring that you can use. We hope it's helpful.
Hardwood
Hardwood floors are generally the top of the list. They're one of the better floorings you can have, they are also one of the more expensive ones. Basically, hardwood floors are a floor made of pieces of solid wood. They can be sanded and finished and they can last a very long time. You still have to be careful with them though, as they do scratch and gouge and if they're not finished well heat, cold or wet can damage them. Hardwood floors are beautiful and can come in many different styles and types of wood. For different hardwood flooring options check out https://www.ibflooring.com/.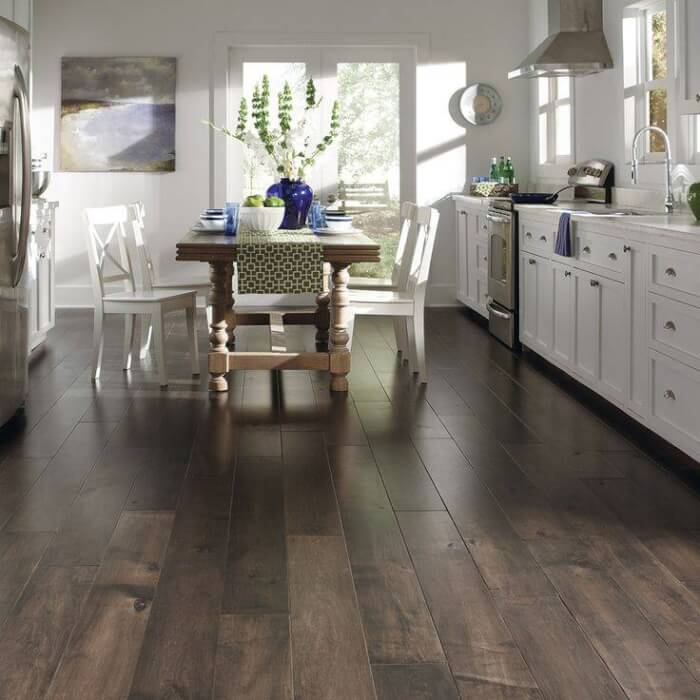 Laminate
A laminate flooring is basically a layering of different materials. There are usually four layers. The bottom two layers are for insulation and strength, and to support the upper two layers. The third layer is the pattern which can look like wood or stone or pretty much anything. The top layer is usually a clear resin that is wear resistant and is the part you walk on. Laminate floors can last 20 years or longer if taken care of. You cannot refinish laminate floors, but they are easy to pull up and replace with a new laminate floor. For the budget-conscious, laminate floors are probably one of the best deals out there. A good compromise between beauty and affordability.
Linoleum
Linoleum floors have been around for a very long time. They are very affordable and resistant to wear. Many hospitals use linoleum floors as they are naturally resistant to microorganisms. They're not the most beautiful and warm flooring, but if done right can still look very nice. We would not suggest this for a living room or bedroom, though for a kitchen or bathroom it would be appropriate.
Vinyl
Vinyl flooring has also been around for a very long time. It is probably one of the most common floorings due to the great variety of patterns, and more importantly, the extremely low cost. Vinyl flooring is easy to install, fairly durable, easy to replace, and cheap. If you want a fast fix on a budget, vinyl is probably the way to go. We would not use this in your main living room as that is where you want to make the most statement  but it can be used almost anywhere else.
Ceramic Tile
Ceramic tile is also a good compromise between budget and usability. It can be as simple as square tiles or it can get as complex as beautiful mosaics. It is quite easy to take care of, and as long as you keep the grouting clean it can remain beautiful. It is, however, very unforgiving if you drop your cell phone on it or anything else fragile.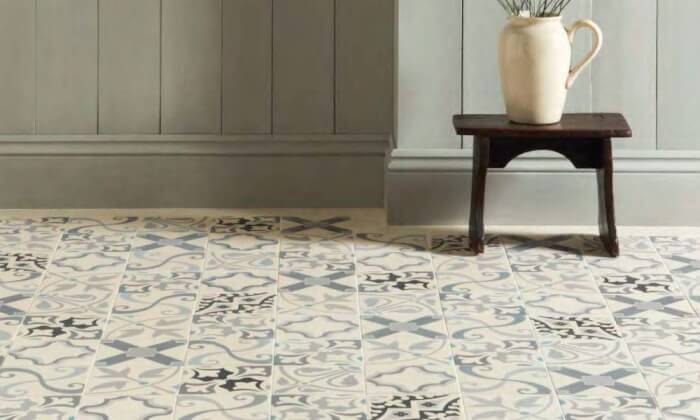 Concrete
Concrete is a very interesting material. Once thought of only for industrial use or warehouses, it is now often used for homes. Concrete is incredibly durable and can be made to look like almost anything. It can look like marble or tile or even hardwood flooring with stamped concrete. You can polish it, stain it, score it, and turn it into many wonderful designs. Concrete gets harder and stronger as it gets older and sets. You can also set radiant heat under the concrete easily. Concrete is probably one of the strongest and lowest maintenance floors there is. And to top it all off, it's not that expensive.
Bamboo
Over the last few decades, bamboo flooring has become quite popular. Bamboo makes a strong floor and it has a nice feel to it under your feet. Bamboo itself is actually a grass that grows sometimes hundreds of feet tall. Bamboo has an amazing tensile strength which makes it very durable. It resists changes of humidity, which helps stop swelling or contraction. Bamboo is used in place of metal all across the Far East, so you know it will hold up well as flooring.
Cork
Cork flooring is also a unique material to work with. It works well in kitchens and bathrooms and it has a natural non-slip surface. It is reasonably soft but also resilient. A dent will usually bounce back out and recover slowly. It feels soft and warm on your feet, and in case you were wondering, it does not look like a cork board or a cork from a champagne bottle. It has a nice organic pattern and it can be shaped and finished with many different looks. Cork is also a green material as it is sustainable and renewable.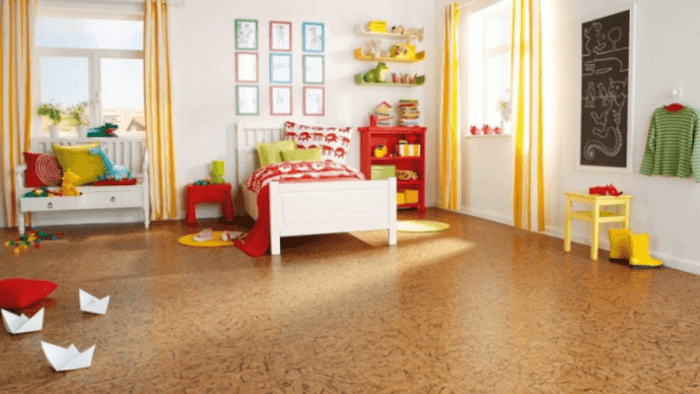 Marble
Marble is a kind of stone that has been used for literally thousands of years to make the most beautiful floors in existence. However, it is unfortunately quite porous and soft. It can easily stain, scratch, and chip. You need to take care with marble, and though it seems to go against logic as it is stone, you have to treat it gently. Having said that, marble is one of the most beautiful substances to work with. Marble has been used in temples and palaces since time immemorial.
Carpeting
Carpeting used to be the most popular flooring in the 70s, and people would even put carpeting on top of beautiful hardwood floors. Carpeting is not quite as popular as it was but it is still a viable alternative for a floor. We prefer to put carpeting in bedrooms, as it is more warm and cozy on your feet when you have to get up in the middle of the night. Carpeting takes a little bit more work to keep care of. You need to vacuum it regularly, and shampoo occasion. If you suffer from allergies and such, carpeting is probably not the best idea.
When you choose your flooring, remember to also think what its function is. You might not want to use marble for a bathroom floor where it can get wet and slippery, and you might not want to use wood for a garage floor where I can get marked up and stained. Choosing the right flooring can make your house look like a palace, and if you choose wisely, it can also increase the value of your home. There are many other design tips online as well that you should check out and really get into making that home a palace. We wish you the best and enjoy the shopping, it's half the fun.
For a durable sublayer for any of the above floor finishes we recommend screeding. you can read more about flow screed here.