Every family starts decorating their Christmas interiors at a different time of the year. Some of us start thinking about the Holy Night right after Thanksgiving, which actually is not the most practical thing. Other wait for December to come and then they start looking for their ornaments and items that will create the Christmas spirit. We believe the second options is better. And when we are talking about Christmas decoration ideas, what is one of the most well recognized decorative ornaments? These are the stockings! Have a look at this cheerful collection of Christmas stockings.
Kurt Adler Elvis Gold Boots Stocking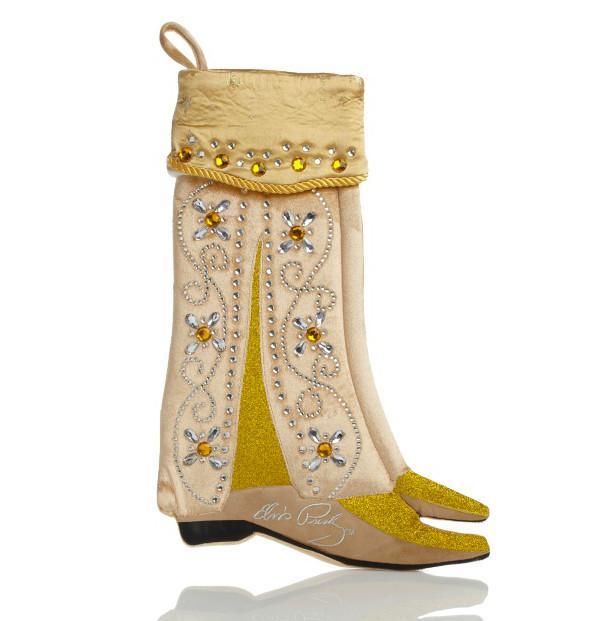 For all Elvis fans! This fancy stockings takes us back to the 60s and create an unique atmosphere.
Velvet Stocking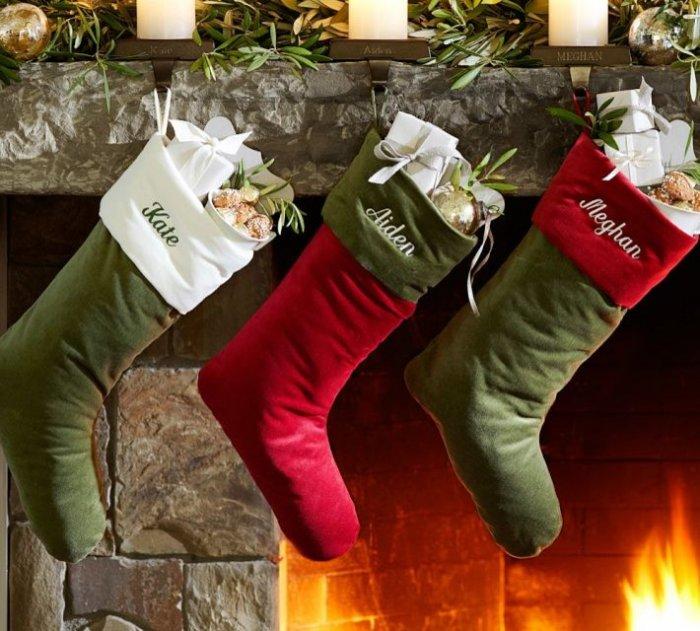 The velvet stockings are really balanced if we are talking about sizes. They are not so big in size, yet large enough to make a good accent at the fireplace. The velvet texture is able to somehow create a cozy and soft perception of the entire interior in a room. On the other hand their pale colors doesn't allow them to become the focal point in the place, thus stealing the main accent from the Christmas tree.
Dot and Stripe Stockings
In case you prefer more contemporary interiors, the following dot and striped stockings may be the perfect item for you. Hang them at the fireplace and enjoy their look.
Engravable Frame Stocking Holder
This personalized Christmas stocking ideas makes a fabulous holiday. Just put the photo of the family member that the stocking belongs to and enjoy the show!
Merry Christmas Stocking Holder
Another way to place the stockings is to use such kind of holder. Think about it! You wont need to makes holes in the fireplace's mantle just to hand a decorative ornament for a month. Furthermore, the holders are another unique way to cheer the interior up and enjoy the December holidays to the fullest.
Enchanted Christmas Stocking
They are definitely not traditional! They are funny, they are colorful, they are gorgeous! If you love colorful environments, this item will get you the right touch.
Dog Breed Needlepoint Stocking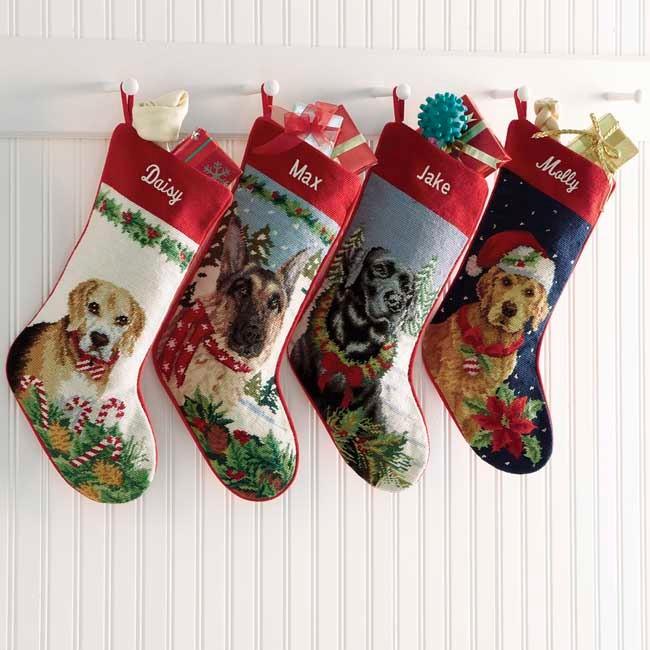 What a sweet Christmas decorative item! Imagine that you have 4 dogs(what a number!) and place their breeds with such kind of stockings. The dogs will love it! We are joking! Your family members will be those who will enjoy the decorations. This is another way to spoil the entire family – parents, children, pets.
Western Boot Stocking, Red & Green
Welcome to the wild, wild West! Come on, be a cowboy and place such stocking at your place. Woo hoo…..
Tabletop Stocking Holder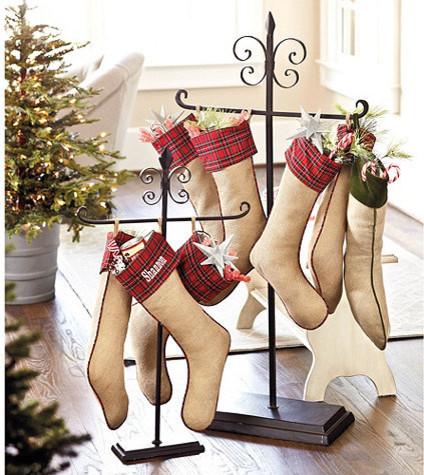 Wrought iron items are impressive, this is for sure. You can use it and forget about the traditional placements of stockings. We assure you that it will look great in any kind of interior types.
Appliquéd Holiday Stockings
Your children will love the funny colorful little stockings, like these ones!
Emerald Sequin Stocking
Twinkle, twinkle, little star…ummm, stocking? This shiny Christmas emerald stocking is begging for sweets! Come on Santa, fill it!
Personalized Christmas Stockings
Personalized items have always been attracting people, because they are so sincere.
Glitter Bell Stocking Holder
Another holder, this time not for stockings. We have decided to show it to our readers because it is a must-to-have ornament for the Holy December Night.
Letter to Santa Pocket Stocking
Does your children love to write letters to Santa Claus? If they do so, have in mind to place a stocking where their personal message will be able to reach the Good Old Man's workshop.
Hable Christmas Stockings
Various designs for all family members. This is another personalized way to satisfy every member's wish for surprise. You can find the locations where you can buy such items from at the end of our article.
Red Ribbon Velvet Stocking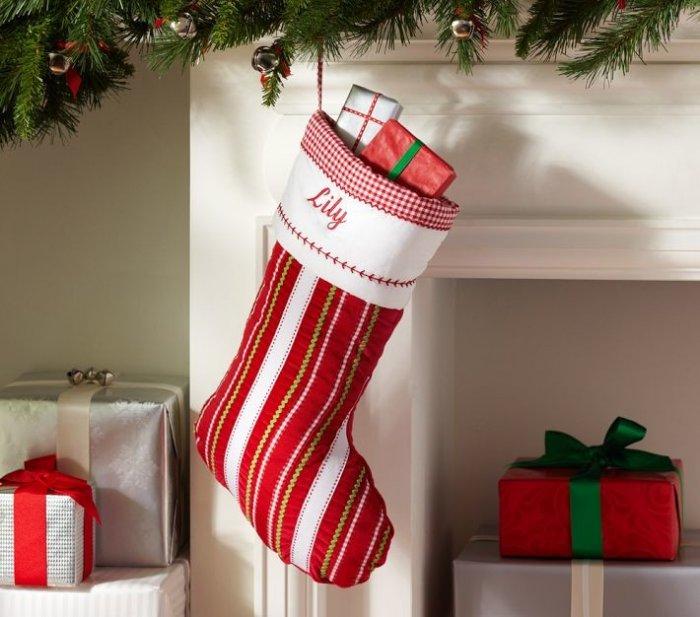 This beautiful and stylish item has gingham at the top edge. It is soft and elegant. It is simple and sweet at the same time.
Metal Photo Stocking Holder
Using stocking holders frees enough space at the mantel for other decorations like garlands, for example. If you want to use such kind of metal holder, make sure that you place a photo of each family member that the stocking belongs to.
Custom Graphic Felt Stocking
Well, here you will find another pet themed Christmas decorations. The animal graphics are awesome, because they show the family's attitude to other creatures living on Earth. It is a great way to express a noble character at one of the most divine Christian holidays.
Knit Christmas Stocking by Loops and Lines
Knit items always create a kind of cozy and welcoming interiors. They are not fancy, they are not shiny, yet they are able to transform the ambiance into a real Christmas holiday place.