A water heater is an essential element in any house. There are various scenarios in which you need hot water in your home, such as bathing, washing clothes, or doing the dishes. It's not possible to do these tasks without water. When you need hot water, the system warms the water to provide you with the water you need. If you don't have a water heater, your water is cold.
Make sure that you pay attention to the lifespan of your water heater. You must replace it before it starts to develop leaks or other issues. Once your water heater is beginning to deteriorate, the best solution is to switch to a newer, more efficient model for better comfort and savings on your next utility bill.
What Are The Types Of Water Heater?
If you're wondering how long should a water heater last, most range between six to 13 years. Sadly, it all depends on whether you provide regular maintenance. If you're going to buy a new water heater for your home soon, you can choose from two popular options.
Tank water heater. Most houses have this type of water heater, which features a tank that holds the water. It's the most affordable option and easy to install. The capacity of the tank is the water supply that you have on hand. The tank has adequate insulation, which keeps the water warm until it's needed. Since the tank continuously stores water, it requires regular cleaning to remove sediment and mineral buildup to prevent corrosion and prolong its lifespan.
Tankless water heater. A tankless water heater boasts modern technology and can provide your home with a continuous supply of hot water. When providing hot water, super-heated coils heat water quickly, making it an on-demand mechanism. It's an energy-efficient option since it only heats water on demand. In fact, as per nelsonpropane.com, you can further add energy efficiency to this by opting for tankless propane water heaters.
Maintenance is also necessary at least once a year to get rid of mineral scale and prevent corrosion.
Benefits Of Installing A Water Heater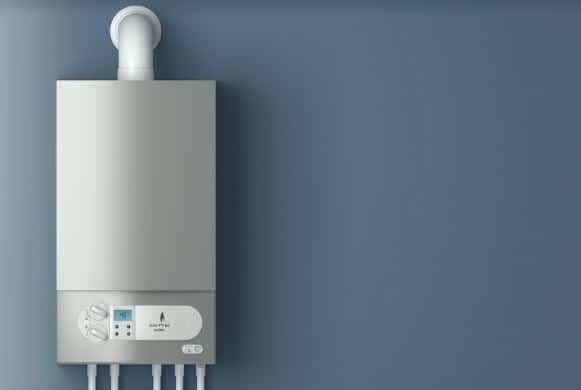 When it's time to replace the water heater in your house, it might be the best choice. Here are some of the benefits you will gain when installing a good quality water heater:
1, Energy-Efficient
The installation of a good-quality water heater that runs efficiently will provide you with hot water, and will have a good impact on your utility bills.
When a water heater starts to degrade, it might be slow in warming up the water. Since it might take a few minutes to warm the water, it consumes more energy. Remember that the longer it takes to produce hot water, the more expensive your utility bills will be. Due to this, it's crucial to switch to a robust and good-quality water heater in your house that you can count on for your needs.
2, Better Recovery Rate Of Hot Water
Investing in a good-quality water heater is a must if your current one can't provide enough hot water to meet your household's needs. It's essential to choose one that has a better water recovery rate.
An old water heater might have a hard time replenishing hot water at a sufficient rate. Due to this issue, you might get a cold bath or shower now and then. With a new water heater, it can replenish the hot water at the most ideal rate.
3, Avoid Future Plumbing Issues
Appliances generally have a set lifespan, including the water heater. It might be best to replace your old one before it starts to breakdown. If this happens, you have to wait until the replacement arrives.
Conclusion
With a new water heater in your house, it will surely bring along several benefits. You can put your mind at ease, knowing that your home will have a continuous supply of hot water while saving on your utility bills in the long run.