You might know the feeling of trying to fit a large wardrobe in a medium machine drier or taking it out and ironing it. Both activities take effort, time and money so, air drying your laundry seems to be the best option when your wardrobe barely fits in the washing machine. Searching for the drying racks may be time consuming but we're here to help with a guide that aims to lead you to make the right decision.
Our list consists of products which can hold up to two medium-sized machine loads or a large one for maximum usage.
Before we begin, also check out the advantages that most drying racks share!
Why You Should Look for the Best Clothes Drying Racks
The best clothes drying racks last for years. According to Best10Anything, there are quality products which are sturdy, durable and lightweight, and yet support heavy-duty items, as you can see in this article.
Racks help you air dry clothes without having to fold them. You can store and wear them without the additional effort that tough ironing requires. Difficult fabrics which easily wrinkle will also be easier to iron.
You will save money two ways. The energy bill will be less charged as you will no longer consume energy to dry clothes. Also, air drying on racks will save you money and protect your clothes from chemicals by eliminating the need for chemical fabric softeners.
The drying process lasts for a few hours. If you have a warm room or corner where to dry clothes in, T-shirts and small items might even take less than an hour. Drying racks for large wardrobes usually come with a generous drying capacity and designated places for shoes.
Even the best clothes drying racks are affordable. You make an investment which lasts for at least two years.
Drying clothes on a rack protects them as you don't expose them directly to harmful sunrays. Even so, there are some who promote outdoor air drying, while others opt for machine drying. However, you can dry your clothes without harming them by placing your rack indoor.
All drying racks save you space. Even if they take a corner of your room while drying clothes, they are foldable and only require a few inches for storage.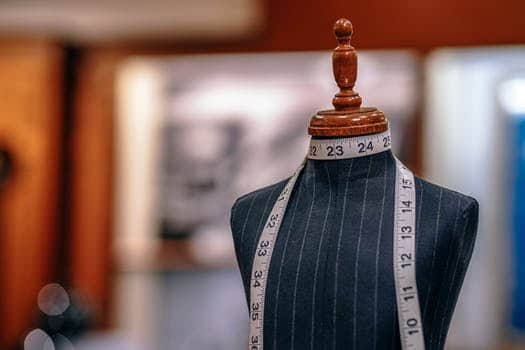 The Best Clothes Drying Racks for Your Large Wardrobe
Y-Shaped Drying Racks
Imagine 79 feet of drying space in a rack which can fit about two wash loads. Y-shaped racks usually cover four areas where you can hang clothes, laundry, socks, towels or even bed sheets. Such racks are tall enough to hold unfolded clothes while folding your towels and sheets to the minimum – only once or twice.
Our recommendation: The Moerman Y-airer drying rack is highly appreciated for being sturdy and resistant.  It also comes with wings which also support clothes on hangers.
3-Tier Drying Racks
How about a tall drying rack which only takes a few inches and manages to hold a large wash load or two medium ones? You will no longer need to calculate washing clothes according to the drier. These racks have an auto-locking feature which ensures their stability.
Our recommendation: The Minky 3-tier Concertina drying rack is made of high grade tubular steel and folds flat after usage. The product provides with 49-feet of drying space and comes with four extra corner hangers.
Wall-Mounted Drying Racks
Wall-mounted racks can fit on any wall or door and they fold when not in use. Some of them can be moved, while others are stuck to your wall for more stability. Wall mounted racks come in different styles and sizes. However, they provide room for a large wash load, as they can also support clothes on hangers.
Our Recommendation: The Derma Pad drying rack made by Improvements is a best seller thanks to its ability to hold up to 60 pounds. Although it takes about 50 inches of wall space, it can be assembled according to your drying needs.
Rectangular Drying Racks
Racks should be versatile and help you dry both clothes and shoes. A rectangular drying rack usually comes with three levels of storage and the ability to use each of them according to your needs. Some of them may be heavy, yet they can support your items if you decide to dry them outdoor in a windy day.
Our recommendation: The VoonHaus foldable heated clothes drying rack can hold around 33 pounds of wet laundry in about 68 feet of space. You can also use this product's cover which speeds up the process. Customers are thrilled by its speedy results and customization possibilities.
Revertible Y drying racks
You may live in a large house and, therefore, space wouldn't be an issue for drying clothes. However, the large amount of laundry is. The drying set contains a tall center and a mesh shelf for shoes, toys or hats which can cover a wide range of laundry items.
Our recommendation: The GreenWay stainless steel drying rack provides its users with 40 feet of drying space and a 2.2 square feet mesh for flat drying. It can hold up to 65 pounds of wet laundry, including room for shirts and delicate materials.
Using the Best Clothes Drying Racks
The best clothes drying racks can help you solve any inconvenience regarding large wardrobes. Even though you often need to wash your laundry, racks can help you dry them within a few hours.
Many Americans use and positively review drying racks in online stores. Find your favorite product and discover more possibilities to dry many clothes in little space!
Images Source: Depositphotos.com.