February is just around the corner! Pink and red and hearts. Do you love this theme for a holiday decor? In case you have decided to bring the love decor at your home, we have you covered with the following collection of Saint Valentine's decorating ideas. Come on, have a look and find the item that will best fit in your romantic atmosphere.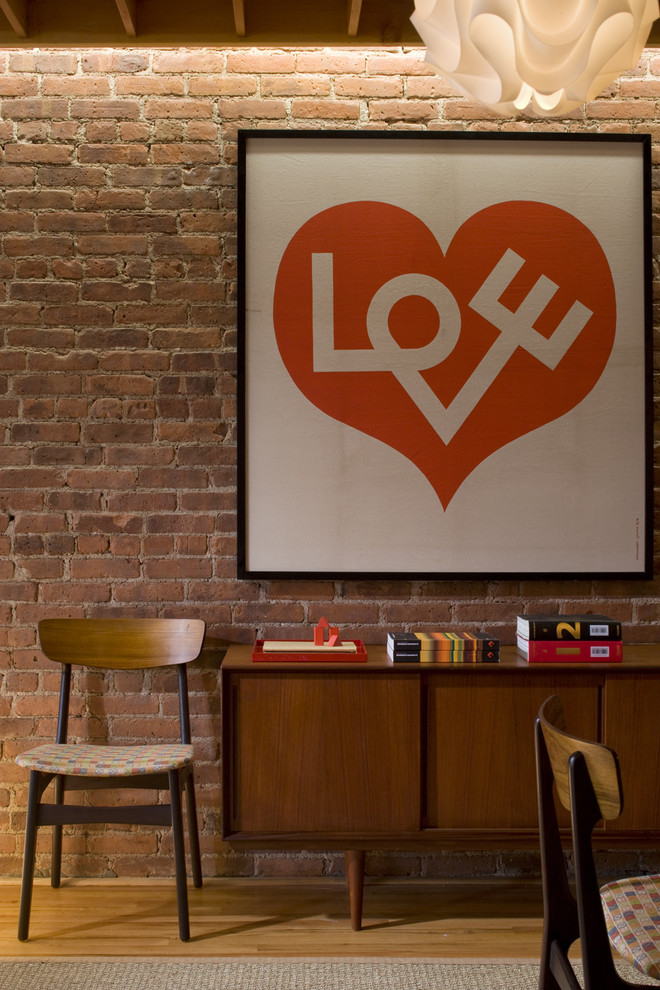 A huge, no not huge… a giant heart heart is the perfect way to say "I love you". Think about it!
Decorate your wall with hearts in a creative way, according to your style.
An interesting idea is to set some homemade Valentine's day items.
This lovely piece of art is available at Sarah & Bendrix Etsy store. Go there and find your own!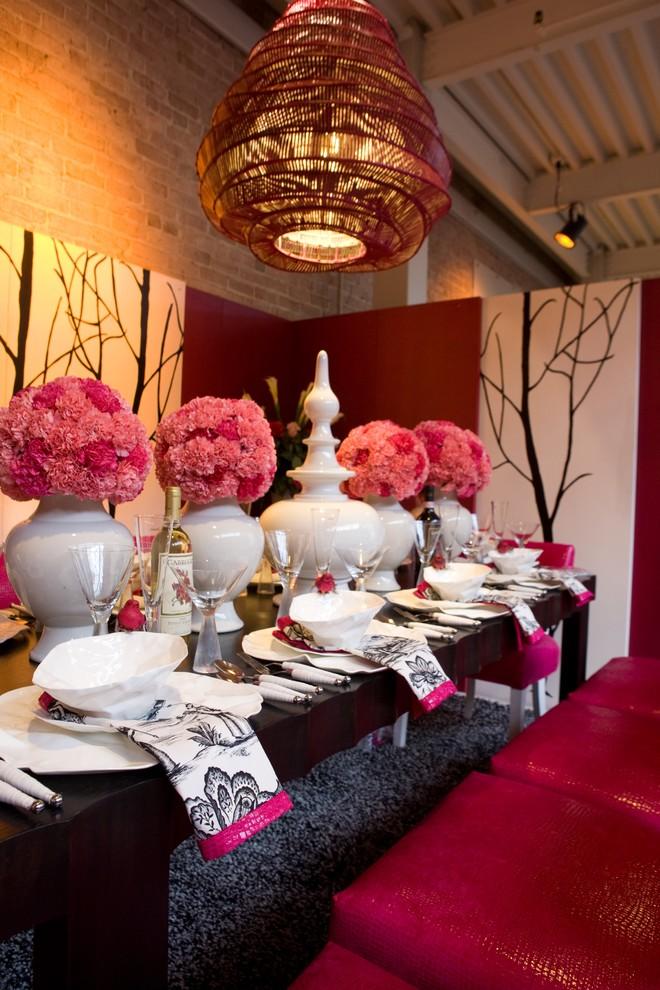 Little extravagant touches of pink carnations and fuchsia accents can contribute to a more pleasant and romantic atmosphere.
Another way to make a memorable night is to prepare an unforgettable dinner setting.
Do you know a better way to say the simple and most beautiful in the world "Love" ?
Our next idea reveals an outstanding garland made of hearts for Saint Valentine's day.
And now, prepare yourself for another great and creative idea of a Valentine's heart. This one is formed of photos stuck to the wall.
The mantle is a suitable place for placing different types of heart clips.
You can see on your own the devastating effect the clippers add.
A bunch of chrysanthemums create a gentle and delicate setting suitable for a romantic evening.
And when we are talking about romantic evening, pay attention to your bed setting. Stick to red and pink colors and you wont regret.
This is a true art masterpiece coming from a professional decorator. The back of the seat mimics the shape of the hears situated above the chair.
Here, in the background of the image you can spot an urban pillow – the perfect addition for a Valentine's day and people who are familiar with the rush in overcrowded cities.
A few heart pillows can contribute to a more romantic evening…
This is another personalized good-looking Valentine's day decoration.
And what about these lovely hear-shaped headboards? Do you find them romantic?
A kitchen shade in the shape of a heart has been an inspiration of a woman in love.
In the image above, you will find one unusual color for a heart. However, the black heart achieves a similar effect as the red or pink one. At lest, it is really stylish.
It looks like an alternative wedding cake made of flowers and cups.
A hidden heart can be found among the creative wall collection.
An elegant and simple decoration for February 14 is such kind of heart-shaped candleholder.
A funny and cheerful bedroom interior can turn out to be a great prelude to a romantic night experience.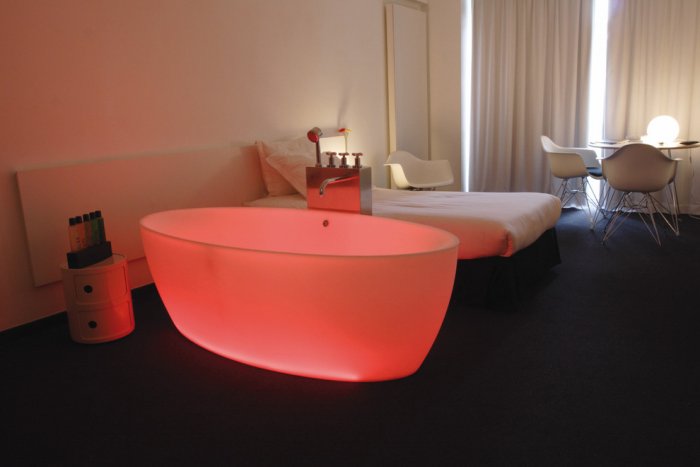 And what about a warm and erotic bath for a hot and memorable evening?
This is another great inspiration in the shape of a heart, coming directly from Sarah & Bendrix.
The heart is not broken! It is bleeding and praying for love!
Roses are the symbol of love. Needless to say, they make a gorgeous romantic decoration.
And for those who have a fragile romantic soul, we suggest that you find some poems for the divine Love and prepare to recite them for the evening.
A true declaration of love.
If you own a stylish traditional home and you have a fireplace, a love sign above it is a must.
Love is in the air……
Another interesting way to show your love is to find such kind of creative poster and place it as a focal point in the room.
We continue with the posters and images and now you can see how it complements the bedroom.
If you live in New York, you should have such kind of card.
We are not sure if this interiors has a lot of common with Valentine's, but is is a fantastic one to relax in.
Having a contemporary kitchen is a plus for the purposes of the holiday of love. You can easily arrange some red accents in an interior of neutral colors.
The wall of hears here is a great example of the possibilities a person that lives in here has.
It may be difficult to change your wallpaper in pink but you can always add some other red accents.
And now, heading to the commercial restaurants and where we can see their lovely drum pendants.
Here you will find another angle of the restaurant pendants.
Every single love shot that has been captured in the endless sky must be framed and placed at home.
There aren't many other perfect ways to say "I Love You.
And if you want to get a natural effect, keep the flowers fresh.
Another application of the flowers is the bedroom.
These vivid red walls and stairs can be used all year along.
If you want to achieve a "WOW" effect, prepare on your own such kind of stenciled hearts.
And if you have mild climate where you live, have a look at the forecast map and see what it will be on February 14. If it is going to be sunny, why don't you think of preparing the small garden for a romantic evening?
Some randomly scattered hearts are the perfect finishing for your festive home decor.