Unfortunately, most homeowners deal with a roof problem at some point. Whether it's a minor issue like a leak or a more significant problem like a crack, it's important to address the damage before it escalates.
Roof repair can be daunting if you plan to handle it on your own. Whatever the case is, hiring a professional to do the work for you can help you bypass unneeded stress and ensure the job is done correctly.
Here are some of the most common roof problems homeowners experience and what you can do to fix them:
Leaks
Leaks can be caused by damaged shingles or cracked flashing. The most common areas where leaks happen are:
Near gutters
Around chimneys
Under shingles
Close to pipes of vents
Before anything can be done about a leak, you must find the source. Look at any areas of penetration first and try to find water stains on the underside of the roof. Once you have discovered the source, hire a roofing company to conduct the repairs.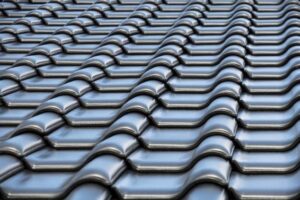 Sagging
It's important that the shingles on your roof are lined up straight. If your roof appears to be sagging, that's a sign of a structural problem. Here are some reasons why it may be sagging:
Harsh weather
Excess material
Lack of support
Damaged joists or rafters
Problems with the foundation of the house
To fix this issue, hire a licensed contractor who can repair the structural integrity of your home. They will do this by bolstering the framing internally or removing old sheathing and installing larger rafters.
Faulty Flashing
Flashing is what seals the penetrated areas of your roof (skylights, pipes, vents). If this flashing isn't installed correctly, seams can open and cause tiles or shingles to blow off, exposing your roof to potential damage.
If your flashing was installed improperly, consult a roofing company immediately. They will assess the damage and decide on the best course of action.
Overhanging Trees
If you live in a home that is surrounded by trees, tree limbs can damage the shingles, leaving your home unprotected from harsh weather. Falling branches can even break your roof and fall into your home.
A simple solution to this is trimming away the branches hanging over the roof. You may have to remove entire trees if they are too close to your home.
Clogged Gutters
To secure the integrity of your roof, your gutters must be well-maintained too. If your gutters are clogged, water can collect in the system. If too much water collects, the eaves can begin to rot.
In order to prevent this, you must routinely examine your gutters for excess debris and remove it if you find any. Another thing you can do is install a screen on the gutter openings. By doing this, you save yourself the hassle of having to clean them out.
Shrinking
Roof shrinkage is another major issue that affects many people's roofs. When your roof shrinks, it's not the actual roof that shrinks. Rather, it's the membrane that coats the materials from which your roof is made.
This membrane is vital for protecting your roof from harsh weather or extreme temperatures. There are many causes, but the primary reason this happens is due to design flaws. Roofers must design the roof in a way that compensates for possible shrinkage.
The only way to solve this problem is to hire a roofing contractor who specializes in this type of issue. A good roofer should create a well-ventilated design and only use the highest quality materials.