Are you in the process of buying a new home? It feels like there is so much that you need to do for that correct purchase. On the other hand, it's always an exciting moment in one's life. However, it's also a time when you can easily make mistakes. This blog lists six things to watch out for to help you avoid some of the most common mistakes people make when buying a new home.
Failing to Get a Home Inspection
A home inspection is an essential step in the home-buying process because it can help identify any potential problems with the property before you purchase it.
If you're buying an older home, it's imperative to get a home inspection because older homes may have hidden problems that could be expensive to repair. By getting a home inspection, you can avoid buying a home that will need significant repairs in the future. You can hire a professional as they understand what makes the evaluations accurate.
Not Making Thorough Comparisons
When buying a new home, you must do your search work thoroughly. This means looking at various properties in Concord, New Hampshire, before deciding which one to purchase.
Choosing the first property you like can be tempting, but this is a mistake. You may find a better property if you keep looking. These days, you can compare homes online when you visit suitable sites. Look for websites offering accurate information on real estate in Concord, NH, and target platforms with comprehensive details. As a property buyer, you need information for better decision-making. Take time to make comparisons of the properties available.
Not Focusing on the Neighborhood
When buying a new home, it's essential to research the neighborhood before making an offer on a property. You should consider things like the crime rate, the quality of schools in the area, and the overall vibe of the neighborhood.
If you're not happy with the neighborhood, you may not be happy with your new home, no matter how excellent the property is. So, research before making an offer on a new home.
The moment you move into a new house, it becomes your responsibility. It is your job to ensure that the property is up to the standard and well taken care of. This includes ensuring that the neighborhood is safe for you and your family.
It would be best to look into the area's crime rates before deciding. It will help you understand what kind of neighborhood you are moving into and if it is the right fit.
Investing Without Considering the Future
When buying a new home, it's essential to think about your plans. Are you planning on starting a family in the near future? Do you plan on staying in the home for many years to come? Or are you looking for a starter home that you'll eventually sell?
Your answer to these questions will help you determine what type of home to buy. For example, if you're planning on starting a family soon, you may want to buy a larger home with more bedrooms. Or, if you're looking for a starter home, you may want to buy a fixer-upper that you can eventually sell for a profit.
Whatever your plans, it's essential to consider your future when buying a new home. That way, you can find a property that will meet your needs now and in the future.
Paying Too Much for the Home
When buying a new home, it's vital to get a fair price for the property. Unfortunately, many people end up paying too much for their new homes because they don't know how to negotiate.
If you're unsure how to negotiate, plenty of resources are available to help you. You can consult a real estate agent or read books and articles on the subject. The most important thing is to ensure you don't overpay for your new home.
Not Getting Homeowners Insurance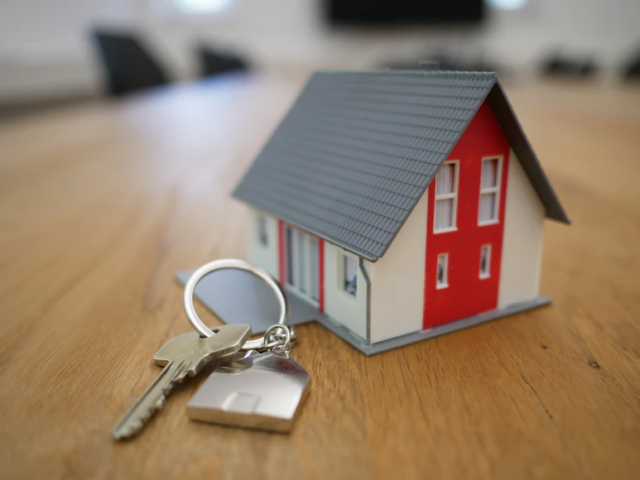 Homeowners insurance is an essential type of insurance that protects your home and belongings in the event of a fire, theft, or any other disaster.
If you don't have homeowners insurance and something happens to your home, you could be left with a huge bill. So, get homeowners insurance before you move into your new home.
Buying a new home is a big decision, and there are many things to consider before making a purchase. Be sure to avoid these common mistakes, and you'll be on your way to finding the perfect home for you and your family.