Regular home maintenance is one of the most crucial aspects of home ownership, whether you plan to live there or sell it. Keeping a home in good condition guarantees that everything runs smoothly. In addition, it can also save you money and time in the long run. However, with our busy lives, we tend to forget about home maintenance. So, the best thing you can do to stay on top of it is to hire a service company for your home.
Using a home services company for all your home maintenance and repair needs prevents breakdowns from happening but also offers the best breakdown cover and cares for your home's health while saving you time and money. The best thing is that they remind you of important home care activities, so you won't have to worry that you'll forget something. In addition, you can get personalized home health reports summarizing your home care services and assessing how you can improve your home care.
Read on for even more benefits of hiring a service company for your home.
You'll Save Money on Future Repairs
Major home repairs can be very costly. However, every dollar you spend on maintenance can save you thousands of dollars in home repairs. For instance, a new roof can cost an average of $6,000-$7000. But regularly checking its condition will save you money in the long run. Or repairing a leaking pipe could cost you several hundred dollars but the repair fees for a bursting pipe that damages the insulation and the walls could cost thousands of dollars.
Routine maintenance is an excellent way to prevent big problems because it allows you to fix minor issues. A service company's regular home maintenance will allow you to detect and repair minor issues before they become costly. So, a routine home check will pay for itself in the future.
Improves the Quality of Your Living Experience
We spend a lot of time in our homes, so we should do everything we can to make our time enjoyable. Spending time in a comfortable home with all equipment and systems in good working order is far superior to the alternative.
Regularly maintaining your home will improve the quality of your home life. You won't have to deal with the annoyances or disasters of a poorly maintained home. Knowing that your home is in optimal condition provides peace of mind. For instance, checking your HVAC unit and changing the filters saves you money and prevents long-term damage. And most importantly – it greatly enhances the quality of your daily life.
Increases Home Safety
Your home should be a haven, but a poorly maintained one can be anything but. Without regular home maintenance, it can deteriorate, creating an unpleasant or even dangerous living environment. In addition, home maintenance improves the security of your home and property. For example, burglars prefer homes with overgrown bushes since they provide convenient hiding spots. So, you can protect your home by properly maintaining your property and yard regularly.
Plumbing mishaps and electrical failures can cause irreparable damage. Even minor events like mold growth can endanger you and your home. In addition, regular maintenance of home appliances, such as washing machines, dishwashers, and refrigerators, can extend their life and keep them in good condition for many years. So, even when you aren't at home, you'll have peace of mind knowing that your stove is in good condition.
Increases Your Home's Value
Your home is probably your most significant investment, so you want to see its value increase yearly, especially if you plan to sell it for a profit. However, if you allow minor home maintenance problems to accumulate over time, you won't be able to have a profitable resale.
Prospective home buyers are likely to notice flaws. Maintaining your home is one of the most effective ways to increase your home's value. Curb appeal can increase the home's value by 10%. So, to boost the curb appeal, you need to maintain your property. Homes with smooth driveways, well-kept yards, and freshly painted ones appeal more. Then, if you decide to sell in the future, the market value should rise.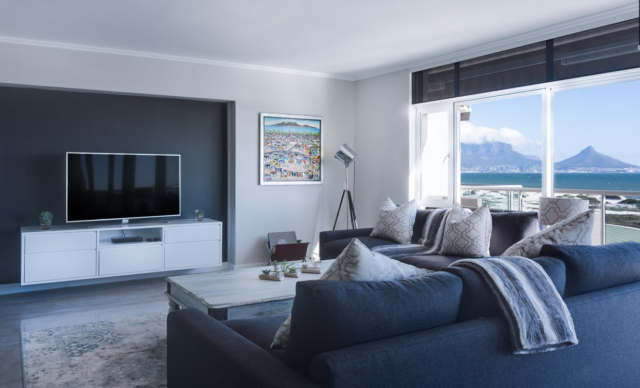 Wrapping Up
Being proactive is essential when it comes to home maintenance. Using a service company for your home will save you money and time in the long run, as well as headaches. By keeping up with home repairs, you can prevent minor problems from becoming major ones and keep yourself safe.
The maintenance team of professionals will be able to make preventative maintenance recommendations, keeping all of your property's systems and functions running smoothly.