Home Interior Design
Cane or Chippendale-style chairs are often used nowadays as they are one of the hottest goods on the local flea markets. They bring some old-school emotions to the place and fill it with energy. The Chippendales are chairs that have been inspired by the old works of Thomas Chippendale who was a famous London furniture designer. In the 16th century there weren't a lot of people that were able to understand the purpose of the well designed furniture and Mr. Chippendale was like a God to them. The British chair style came to America in the early 17th century after it became a fashion furniture.
If you go to the local market you wont pay more than $60 for such an authentic kind of chair. On the other hand you are able to change them according to your taste. There's no need to use them in their original state as they are easy to be updated. Have you every thought what is the most important part for the comfortable stay? Of course, these are the cushions where you can add new fabric in other to satisfy your own taste. You can use them all over the place. For you living room, dining room, patio or bedroom design.
The time to look at this gorgeous ideas has come. We will be happy if some of the ideas turn out to be your newest inspiration that will drive you make your home in the way you like it and deserve it.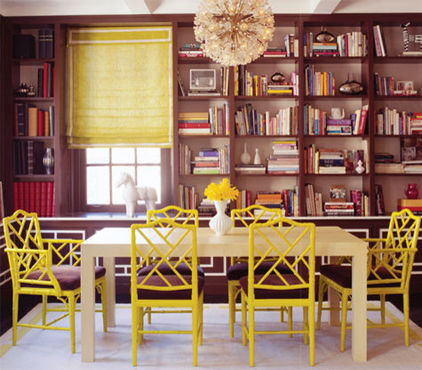 Now, lets begging with one of our ideas. If you have some kind of old looking chairs you can always repaint them. If you go to the market and wonder whether to buy an old chair, just have in mind that you can always repaint it, so the outlook is not an obstacle any more. You can put whatever color you want – the passionate red, the pure white, the elegant black, the boundless blue, the tranquil green.
There are a lot of different types of shapes for chairs. If you take out advice we will say: "choose good looking furniture, not paying a special attention to the shape."
Of course, you can always decorate the chairs with colorful cushions well mixed with the accent color of the specific chair.