Plumbing is an essential part of your home. No matter how expensive or spacious your home is, if it doesn't have functional plumbing fixtures, it'll be useless.
This is one of the reasons why you need to hire plumbing services at some point in your life. Their skills and experience will ensure that all of your plumbing fixtures will function for the longest time possible.
Here are some of the most common plumbing problems professionals, like plumber in Blaine, MN and other parts of the globe, usually work with:
Dripping Faucets
You'll have a hard time looking for a person who hasn't experienced dripping faucets. More often than not, homeowners have gone through the struggle of hearing and using a dripping faucet. If you're one of them, call a reliable plumbing company as soon as possible.
A dripping faucet isn't only an inconvenience, it can also become the reason why your water bills will skyrocket even if you're using your water supply in the same frequency. You can waste hundreds of gallons of water every year even if you only have a single dripping faucet.
One of the most common reasons why your faucet is dripping is because you're using an internal washer that's dislodged, stiff, or worn out. A dripping faucet can only be fixed with an individual who has the right skills and equipment for the job.
Slow Draining Sink
How slow or fast your sink drains can affect your productivity. If your kitchen sink is draining slower than usual, you have no choice but to wait. This can be very stressful, especially when you're cooking meals for your friends or family.
A slow draining sink can also become a breeding ground of germs and bacteria. This is especially true if your kitchen sink has become stagnant.
If you don't want to experience any of these inconveniences, immediately call for professional plumbing services the moment you notice that your sink is draining slowly.
A slow draining sink is usually caused by a blockage that restricts water to flow. If you're having this problem in your kitchen sink, food remnants and congealed fats might be the culprit. Having this problem in your bathroom is usually caused by soap residue and knotted hair.
Depending on the gravity of the problem, unclogging a sink can require the use of traditional tools, such as a plunger, or more advanced chemicals that are designed to purposely unclog drains.
The longer you wait to have this problem fixed, the bigger blockage your drains will incur.
Low Water Pressure
Going into the shower and being greeted with a dribble of water can be stressful. For many, this isn't the best way to start the day. Instead of rushing to get ready, you'll end up spending long hours in the shower because the water pressure can't even make your hair thoroughly wet or wash off the soap in your body.
If you don't want this plumbing problem to create stress in your life, scout for plumbing services that could repair low water pressure at home.
Low water pressure is a plumbing problem usually experienced by homeowners who live in older houses. Aside from the structure and durability of the house, low water pressure can also happen because you have leaking pipes. Over time, a single leaking pipe can accumulate sediments that can build-up in your drainage system, making the problem worse.
Jammed Garbage Disposal
Garbage disposal is an appliance that combines functionality and aesthetics. When you have a garbage disposal at home, you'll be able to keep your space clean while making it look sleek and organized.
But even if a garbage disposal is a godsend, it can also get jammed sometimes. Running the appliance without water, disposing food substances, such as potato peels, and accidentally putting silverware inside are just some of the reasons why this problem happens.
If you notice that your garbage disposal isn't working the same way as before, scout for professional plumbing services in your area. Although this problem is common, it doesn't mean that you can fix it with DIY solutions. Fixing garbage disposal without the necessary experience and tools can only result in bigger problems.
Ask Professional Help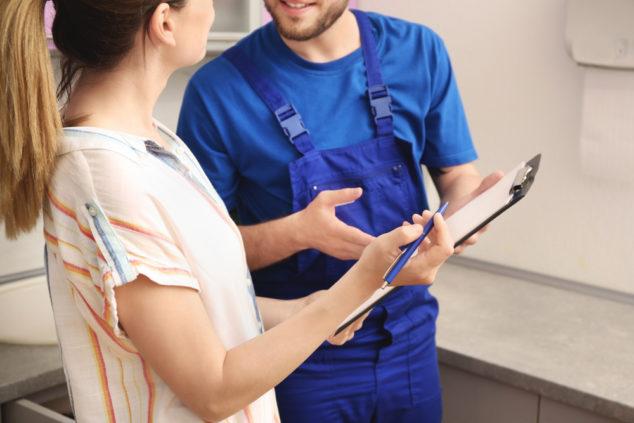 If you're experiencing any of the plumbing problems listed in this article, immediately seek professional help. No matter how simple it looks, never attempt to fix a plumbing problem on your own. Doing this can only make the problem worse, which can lead to more stress and expenses.