Minimalist Touch in Bratislava
The view and environment in that amazing home offers us a chance to get rid of the gray and noisy street. It is important do get your needed rest after work and this home is the right place for relaxing. One of the things we usually forget about is our calmness and relaxation and that's why it is important to choose the right place where we can feel well in the surrounding atmosphere. Beef Architecture has designed the stunning Riverpark Apartment in Bratislava. They know how stressful can be the work in office and with this great design they just, somehow, make all the fatigue to disappear.
Wood usually gets us more closer to nature and that's why the designers has brought more of it into the interior. The colors used for the wooden elements are bright and create cozy and neat atmosphere. The dining table looks right on it's place, like everything else. The combination of light colors can be also seen in the kitchen and in the bedroom. As far as every corner of this house is created for relaxation, the spacious terrace is not an exception. Now, you can enjoy this fantastic luxury interior design of the minimalist house in Bratislava.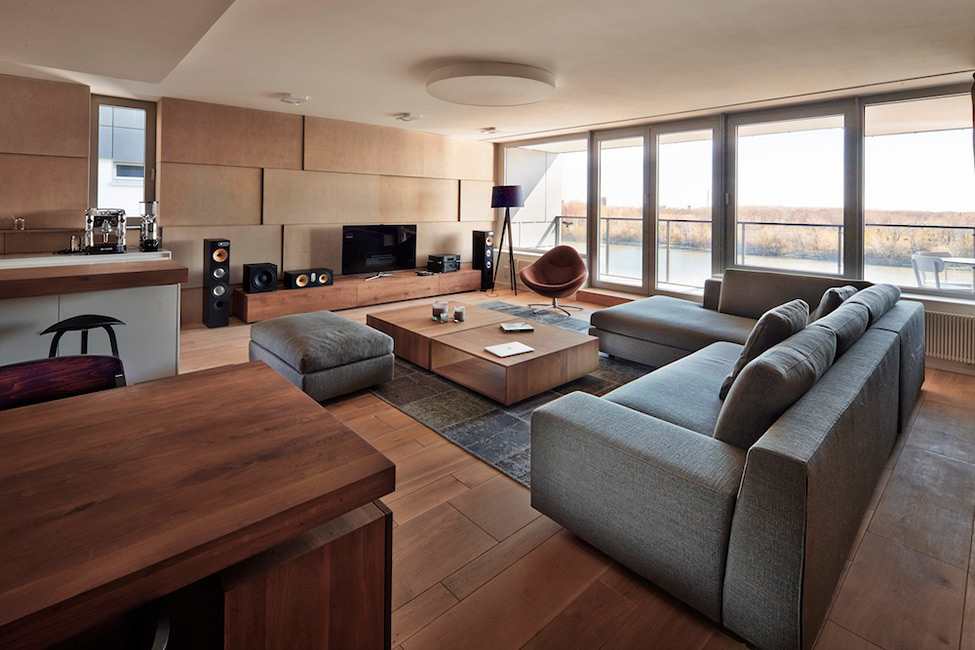 See the other images of the project by clicking them below:
[lg_folder folder="Cozy House Interior Design with a Minimalist Touch in Bratislava -Gallery/"]