Sometimes, when you walk into a space, something feels off. The furniture might be exquisitely crafted, the flooring might be high-quality and well-chosen, and the colors of the room might be cohesive and contemporary, but if you look close, you can see the details that throw the entire area into confusion. Unfortunately, few home-grown home designers pay attention to the details of their spaces, so their hard work choosing the perfect furniture, flooring, colors, and textures simply goes to waste.
In interior home design and decorating, the devil is in the details – if you aren't mindful of every element in your space, you and your guests will likely feel off-balance. By changing just a few, minor features of your rooms, you can dramatically alter how your home looks and feels. The following minutia certainly aren't all that can go wrong in interior design, but they might inspire you to look closer at your home's details and make dramatic changes for the better.
Kitchen
The kitchen is the most important room in your home. Even minor kitchen remodels can provide outstanding returns on investment. Thus, your kitchen's details have an unbelievably large impact on your home's value. Regardless of your intentions to sell your home soon, there are two often overlooked details that significantly change your kitchen's look and feel. These are:
Dimensions
While the size and shape of the room definitely impacts how functional your kitchen can be, what is even more important are the dimensions of the furniture and appliances you place within it. Over-large cabinets in a small, galley kitchen will make your space feel cramped, whereas miniature appliances in open-flow horseshoe or L-shaped kitchens will look stunted or cheap. Worse, trends like high-end European appliances covered in wood panels and trim make correct measurements exceedingly important; one half-inch could mean the difference between a fridge that fits and one that juts out unappealingly.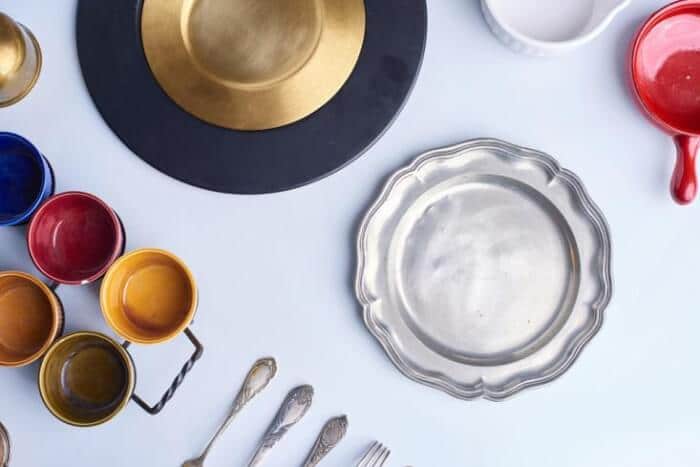 Cookware and Tableware
If you are still using the same pots, pans, and plates as you did 10 years ago, you aren't paying attention to your home's details. The tools you use in your kitchen are part of its décor, so cookware and tableware should integrate seamlessly into your aesthetic. If you are a serial remodeler, you might want to procure high-quality tools that blend with most styles, like Staub cookware. However, plates and flatware are generally less expensive and less annoying to replace – and changing them often gives your kitchen a totally different look and feel to your space without a costly renovation.
Bathroom
After the kitchen, detail-oriented bathroom decoration can provide the highest return – both in terms of home value and pleasing design. However, bathrooms are filled with tiny details that you are likely overlooking. While they might be some of the smallest rooms in your home, you must pay close attention to your bathroom design if you want these important spaces to feel comfortable and high quality.
Grout
You might agonize over the color size, and layout of your bathroom tile, but an equally important element of tilework often goes unnoticed. Grout can dramatically alter how your tile looks; choosing the wrong color, thickness, sandiness, and more can change your entire bathroom design. A good rule of thumb is to choose a grout color using a shade found within your tile, but neutrals like gray and beige are rarely bothersome. Additionally, you should err on the side of wider grout lines, as thinner joints are much less forgiving of mistakes.
Towels
Durability shouldn't be your only concern when it comes to choosing bath towels. In fact, bath towels come in so many varieties that you can nearly customize your towels to your space. While shopping for towels, you should consider:
Color. Towels should be an inviting touch in your bathroom, so using them as a bright accent is wise.
Size. Smaller bathrooms should offer smaller towels.
Weight. Thick, 600 to 900 grams per square meter (GSM) towels feel luxuriously plush, they tend to dry slowly. Medium-weight 400 to 600 GSM towels are more common in bathrooms.
Cotton type. Most towels use traditional cotton, but you might opt for Egyptian or Turkish cotton for enhanced extravagance.
Construction. Terry cloth towels use large thread loops and extra yarn. For stronger towels, you might opt for combed cotton, and for softer towels, you should choose ring-spun cotton.