The trenchless technology pipelines have been around the market for years. Unlike the traditional laying of pipes, this technology doesn't require digging or building trenches for putting or replacing pipes. It's widely used in repairs and replacement of old pipes while avoiding the possible damages on the lawns, walkways, and driveways.
One of the most popular trenchless technology methods is the CIPP.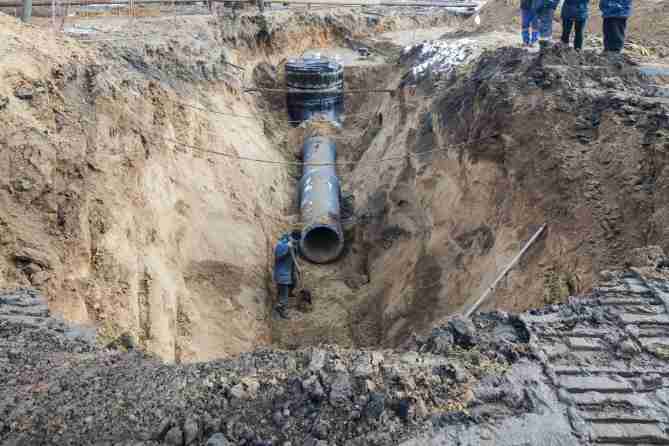 What Is A CIPP?
The cured-in-place pipe (CIPP) method eliminates the traditional need for joints and seams to repair existing pipes. They're the industry standard pipe for trenchless piping repairs. The main idea of using CIPP for pipe repairs is to coat the interior walls with resin to establish a connection without the need for digging.
This process also saves quite a lot of time. It can be done in a few hours compared to several days when using the old pipe repair method. Lasting up to fifty years, it also has a longer lifespan compared to common pipes. With regards to the cost, its initial investment may be quite higher but has much value considering the repairs needed when choosing the traditional repair method.
Types of CIPP Lining
To fix its position when connecting to existing pipes, CIPP uses liners that best fit the function of the piping system and the max vacuum pump for CIPP lining to test its strength and quality assurance.
There are different types of CIPP linings that have their distinct advantages and disadvantages. With the rapid growth of technology, CIPP linings have also been distinguished into two categories: the traditional and modern technology.
The traditional method is done by a plumbing specialist and utilizes the polyester, epoxy, and vinyl resin. On the other hand, the modern method of CIPP lining uses ultraviolet/LED technology, computers, and robotics to control and repair the damaged pipes.
To learn more about them, here are the different types of CIPP linings:
1, Polyester Resin
Probably the most affordable type of pipe lining for both categories. While it can also be used for residential purposes, it's more commonly used on large-scale project levels, like a municipal or city project. Polyester resin lining is perfect for storm drains, sewer systems, and many wide-scale piping projects in the community because of its quality and price. It can also be pre-cured in cases where projects are remotely located away from the suppliers and readily used for insertion upon arrival.
The main drawbacks of polyester resins are shrinking and its chemical compounds. This resin shrinks when exposed to curing. So, the installers or contractors should carefully calculate the shrink size to avoid misfits and quality assurance issues. It also has a strong odor and carcinogens, which can be dangerous for workers especially when not working in a well-ventilated area.
2, Epoxy Resin
The most expensive among traditional CIPP lining, epoxy resin contains zero dangerous chemicals and doesn't shrink when it's exposed to curing. With these features, it's widely used in commercial buildings and residential plumbing projects.
The main benefit of epoxy resins is fast curing time and its strength from pressure. The distinct drawback of this resin, on the other hand, will be its handling and transport. Unlike polyester resins, epoxy resin has to be mixed on-site and applied immediately because it dries quickly.
3, Vinyl Resin
A combination of polyester and epoxy resin, vinyl resin linings have similar qualities of the previous two resin, like shrinking, chemicals, and odor. Its price can be compared to epoxy resin and usually used in areas with high corrosion. It contains volatile organic compounds (VOCs), like polyester resin, that can be dangerous when exposed.
Currently, manufacturers are developing VOC free vinyl resins so it can be utilized in home and residential areas. It has excellent strength and corrosion resistance, which can be promising when used in homes and buildings.
4, Ultraviolet or LED Lining
The rise of ultraviolet/LED lining doesn't threaten the traditional lining industry as of now. You'll not see it in many reviews and publications because it's quite costly and needs high-quality equipment and materials. However, this advanced lining technique provides safety, accuracy, and faster repair time. It also eliminates the danger of inhaling dangerous chemicals from traditional resin linings.
Using robots and cameras, the repair will be done with almost zero contact from the professional working on it. The notable benefit of this lining technology is the rate of its repairing. A 30-foot pipe can be repaired in less than ten minutes, resulting in lesser downtime.
Takeaways
After reading the information mentioned above, CIPP is the most flexible when it comes to no-dig pipe repair works. It may be a difficult decision to choose the lining for your project or your property because of their distinct pros and cons. As a solution, don't hesitate to ask professionals for advice to make your pipe system strong and long-lasting.