Easy Ways To Decorate Your Home For Christmas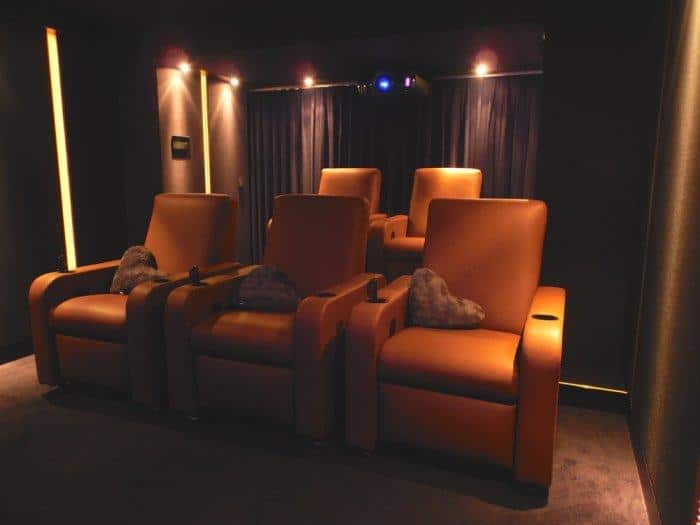 It might be cold, dark, and horrible outside, but at least there's holiday spirit to keep you warm. One benefit of the early evenings is enjoying neighbourhood competitions to have the best light display on the street, so it's worth taking a detour home to look out for. Of course, once you're in the door it's nice to be greeted with some festive cheer, and there really are options for all budgets.
Fairy Lights
Fairy lights or string lights are an absolute staple to have at Christmas time, with almost infinite uses. Use them to light up a Christmas wreath on your front door, display them over a mantlepiece or place in the hearth of a non-functional period fireplace to create the illusion of a roaring fire. If you want to decorate your garden, get some specifically outdoor safe lights to drape around trees, shrubbery, and your porch railing to get your house into the festive spirit. Of course, traditionally fairy lights always look best when wrapped around a beautifully decorated Christmas tree.
Window Snowflakes
If you live somewhere in which you're unlikely to get a white Christmas, don't fear – you can still partake in the White Christmas colour scheme with beautifully crafted window snowflakes. Lots of retailers will sell sticky plastic glass stickers of snowflakes, often with extra glitter, which you can stick onto windowpanes and easily remove again after Christmas. Of course, if you're looking for a fun school holiday craft activity, make paper snowflakes with the kids by simply folding some white printer paper and cutting shapes into it. Older kids and avid crafters can even up their game by making 3D snowflakes or garlands to string over the window.
Cosy Cloth
To make a really gorgeous rustic, farmhouse style kitchen with Christmas decor, look for tea towels, placemats, and tablecloths in lovely warm coloured prints. Red gingham is a classic all year around, but a red and green tartan makes a lovely classic festive print. For a more chic look, choose a colour scheme like white and gold – take a table runner with gold edging, for example – and use this throughout. Design the table with matching napkins and use coloured candles as accents. If you're stuck for gifts for family, anyone would be touched by beautifully dyed table linens made by their favourite nieces, nephews, or grandchildren, as well as keeping those little hands busy out of school.