Model Home 2020
The house of the future produces more energy than it consumes. The project was initiated by Danish window manufacturer VELUX and its subsidiary VELFAC. Unlike the "passive house", the idea behind which was to keep a minimum energy consumption, that house produces energy. Renewable and CO2 free. The house uses a number of technological innovations to catch and transform the energy from the sun. in line context of pressing environmental issues, the project comes as a long-term commitment to preserve the nature. The first functioning house is going through a 12-month trial period and is located in Aarhus, Denmark. Italian manufacturer of high quality sanitary faience Catalano has been selected to design file interior of the bathroom and the toilet.
All the materials used for the building are in favor of energy efficiency
The modern new home is built with power saving materials.
The interior is organized in such a way, that the house is not using a lot of power.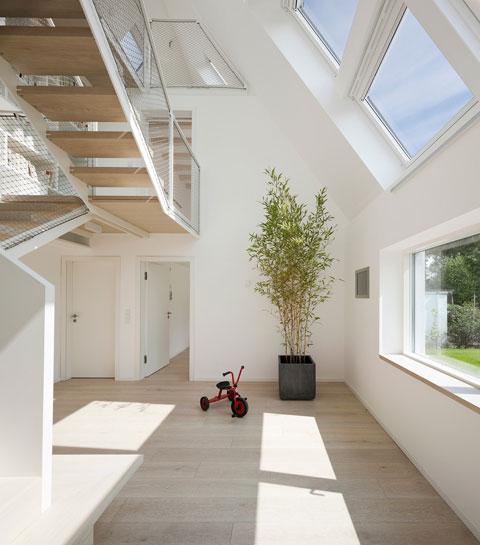 The large windows used in the project let a lot of sunshine into the place.
The modern wooden windows can decrease the lost of heat at home,.
You can now check out another project from VELUX. It is amazing…