Image 1 :
The design of lightweight glass fiber-reinforced resin and the Twiggy floor lamp by Marc Sadler (far left) are the new low priced lamps by IKEA. Kulla range (2nd from the left) is really stylish and has the luxury look of a high priced lamp. And last but not least the attractive low prices makes this piece of decoration accessible for every household. For further home interior decorating tips, follow the images below.
Image: 2
Designed with clean lines this lamp looks minimalistic and very diverse in shape. Alex Taylor's Fold lamp (on left) have clean yet elegant details. This armchair design by Davidmet Nicole is made of French fabric. And the strange shaped lamp is a masterpiece of Fanuli Furniture. The leather chair can be combined with other furniture in every room with any color.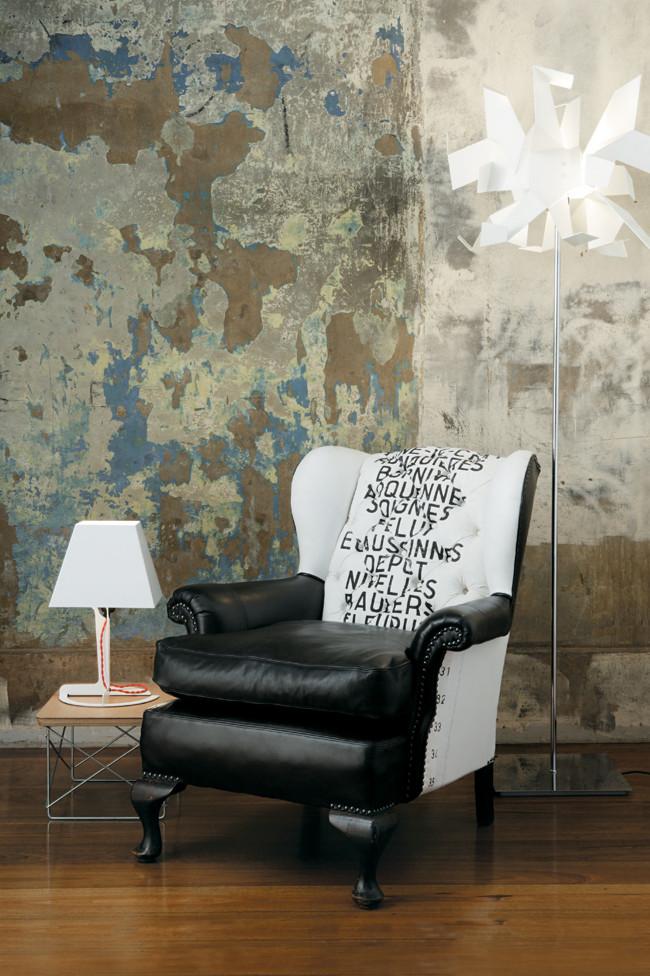 Image: 3

Deep and shiny black. This lamp is eccentric and luxury. If minimalistic is your preferable point of view, this lamp would be perfect for your home interior. Flos 'Ray F1' floor lamp is an attraction that catches human eye, no matter what home it is placed in. Fibreglass diffuser is used for this table lamp made by Catellani & Smith. Opal white acrylic by David Knott will impress any eye.
Image: 4

Tangent Lights is a strange and mysterious design but it is also has a touch of freshness that attracts. We can see that the lamp on the desk can be matched with various interiors because of its universal design. The hanging pendant has a contemporary look and it can be put in different interiors also. The kids particularly are going to love it!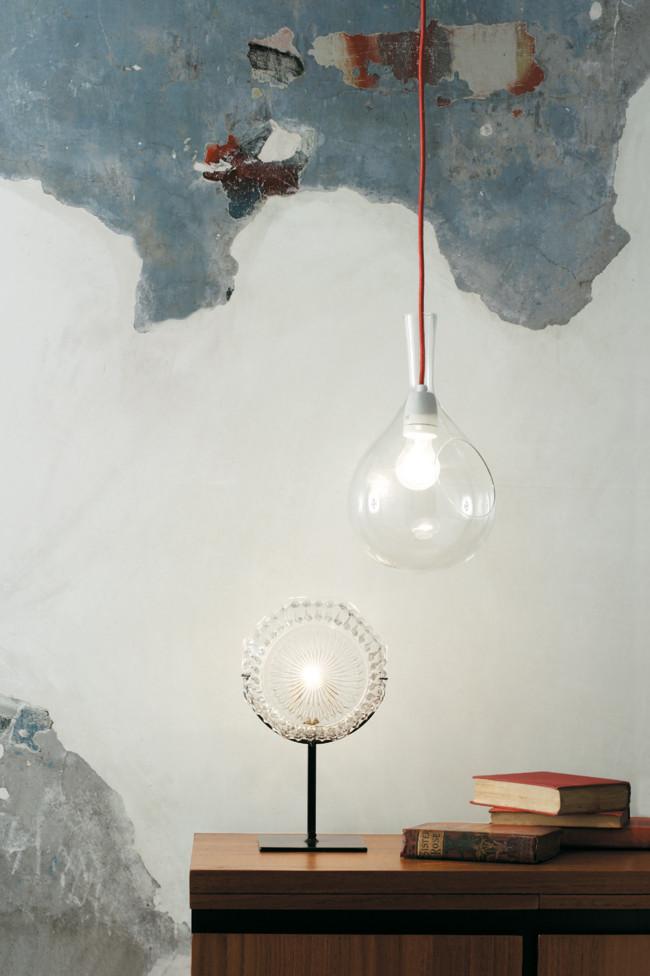 Image: 5

The Topple table lamp is another amazing project that we like to share with you. Its design is ready to match any industrial interior design. The ceramic pendant light from the image also has modern appearance suitable for the urban style apartments. The interesting in it is its shape and the way the red rope is wrapped around the upper end. The designer that is responsible for this product is Zinke|Carpenter from Ism Objects. These lamps can fit any room and decoration because of their clear design.
Image: 6

Dido Designs had combined in great way metallic and wooden decorative elements in this elegant table lamp. The extravagant shape designed by Storey Street is simply magnetic.
Image: 7

This armchair has not only luxury and stylish appearance, but it is also extremely comfortable. The white hanging lamp has its own minimalistic point of view. It can be your perfect interior design accent.