Nowadays more and more people try to create a bedroom full of positive energy and that's why they use one of the most famous methods for a harmonious organization of spaces – the Eastern feng shui. Since bedroom are really private areas where the homeowners must feel comfortable in any terms, we need to pay some special attention to all the details, furniture, colors that we use in those personal sanctuaries. This should a room that invites you with its welcoming character, that can excite and calms you down at the same time. Needless to say, the good emotional state that is provoked by the interior is essential for a healthy sleep.
If you are about to decorate or organize your bedroom following the feng shui advices from professionals, have a look at the tips listed below.
Remove all electronic devices
Don't even think of placing a TV set or a computed in your bedroom! Other technical devices are also not acceptable. If you need your phone because you use its alarm clock, think about replacing the mobile with a small digital clock. If you can find a mechanical one – good for you! Feng shui points out that all the positive energy in your bedroom can be destroyed if any kind of artificial magnetic field is present.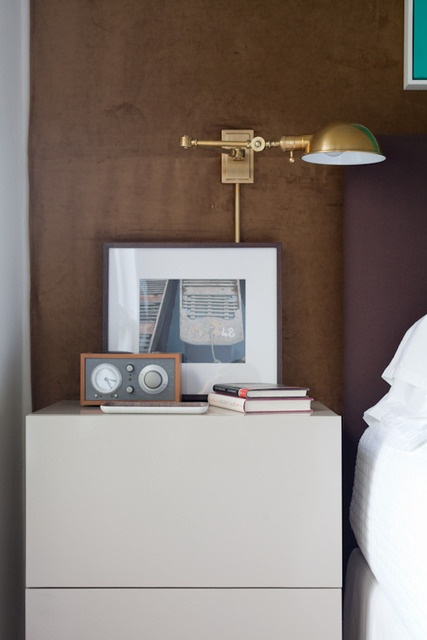 Feng shui bedside table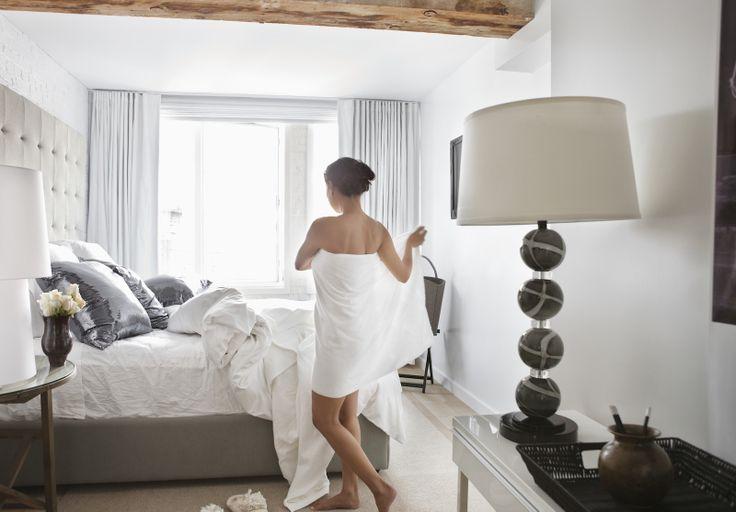 Feng shui bedroom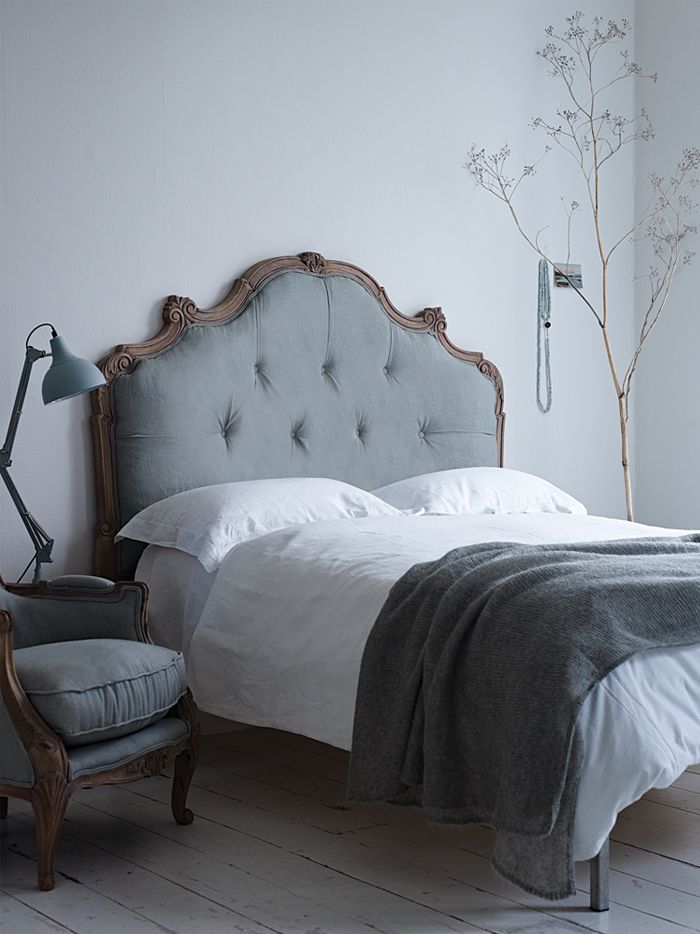 Grey feng shui bedroom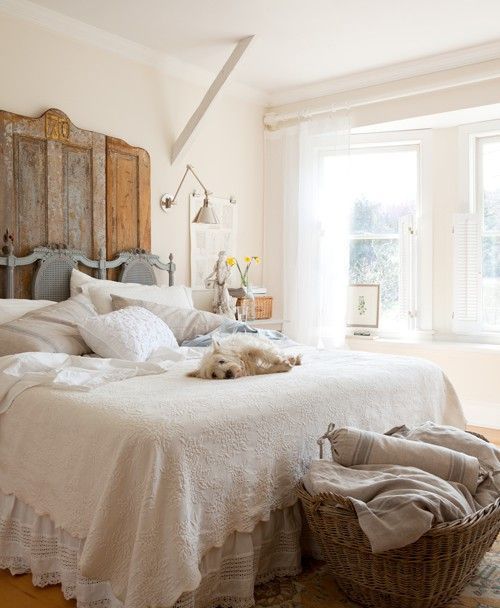 Creme feng shui bedroom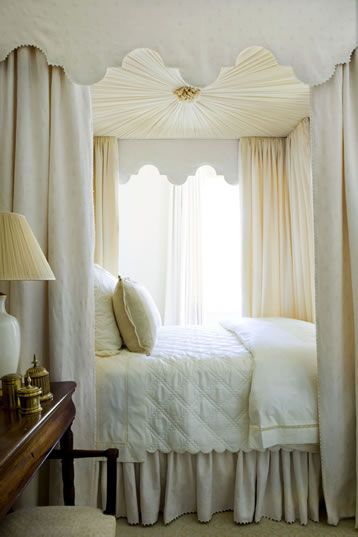 Pale feng shui bedroom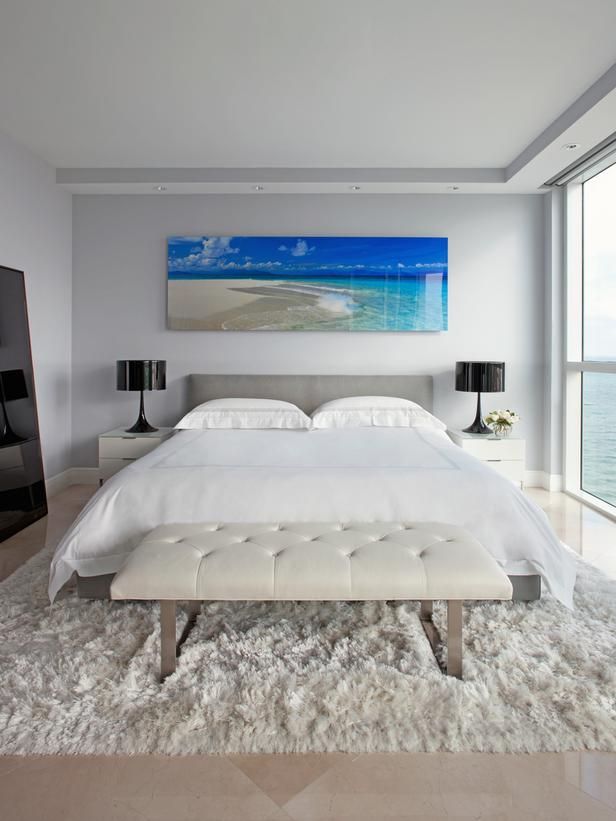 Coastal feng shui bedroom
Open the windows
Well, of course that doesn't mean to keep the opened even in the winter while you are sleeping. What we are trying to say is that the more you let the fresh air in, the better. Actually, you are not able to achieve the feng shui harmony without any fresh air. Some people try to use plants for creating more natural ambiance. If you have a small bedroom, don't do that! If course in large private areas, little decorative flowers can make fantastic atmosphere. Just have in mind to place them far enough from the bed.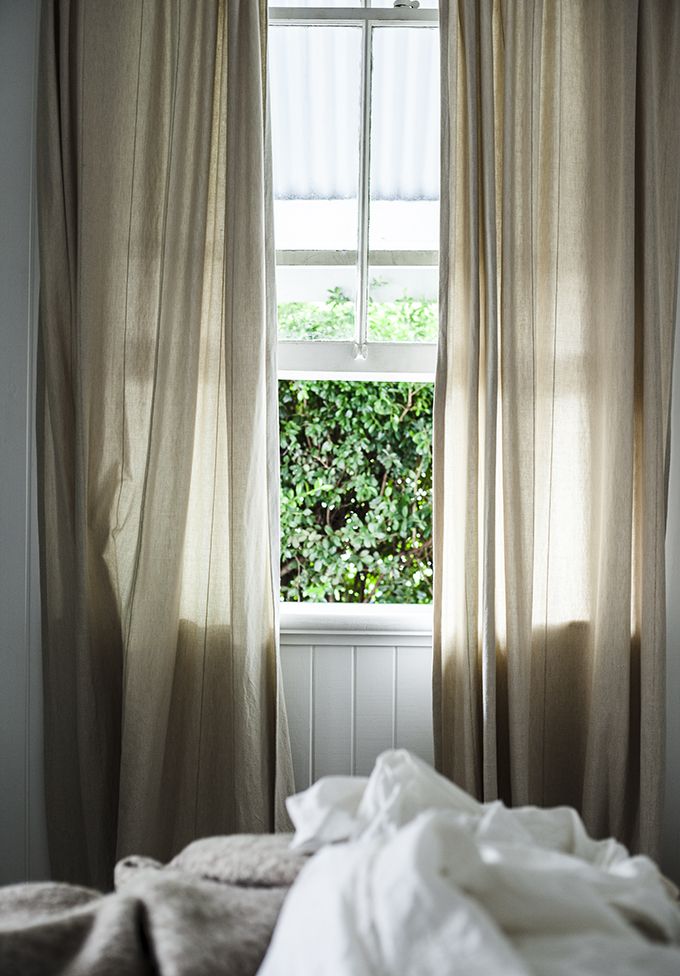 Feng shui curtains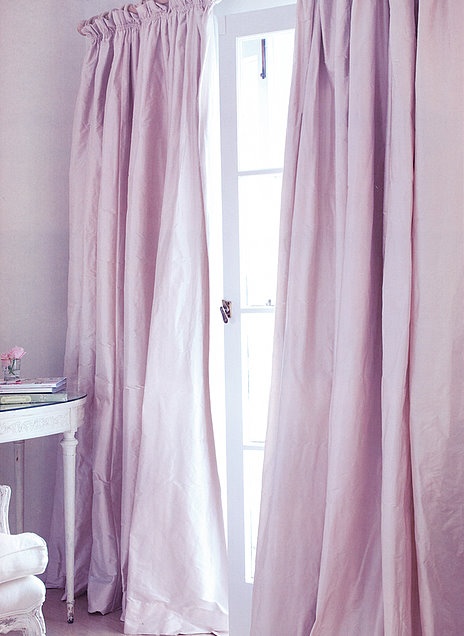 Pink feng shui curtains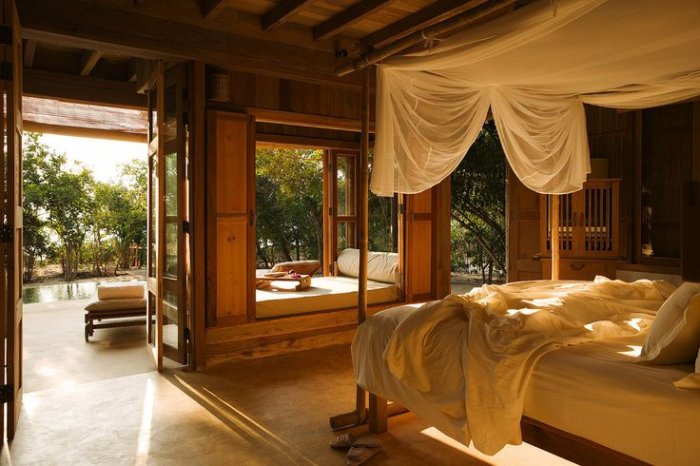 Airy feng shui bedroom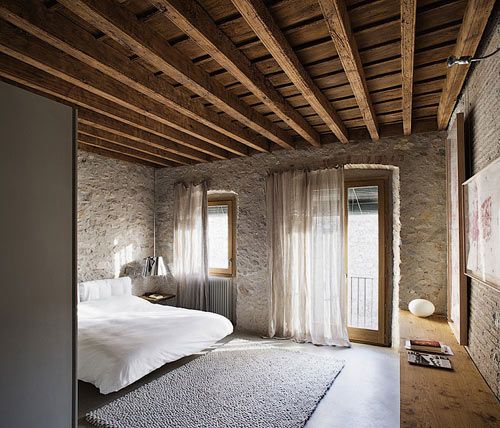 Barn feng shui bedroom
Have different layers of lighting
It is very important to be able to provide different illumination in your bedroom. If you can organized different layers that can be controlled by separate switches – this is the best solution! This way you can either use a bright illumination or a dimmed, ambient light. Of course, candles are the best light that you can have in your personal room just have in mind buying candles that are toxin free.
Use pale and smooth colorful palettes
This can definitely set a balanced emotional environment. Think about it – are the sharp and vivid hues something that you like to see just before you go to bed or the moment when you open your eyes. The strong vibrations that come from solid palettes can actually stress the organism. That's why pale nuances are preferred. If you are able to repaint your room in "skin colors" this would be the greatest thing to do in terms of feng shui. Actually, they can vary from white to pale brown.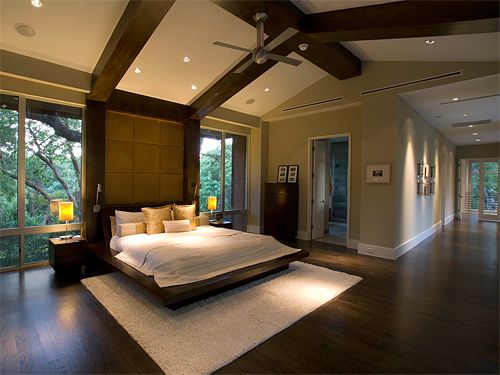 Brown feng shui bedroom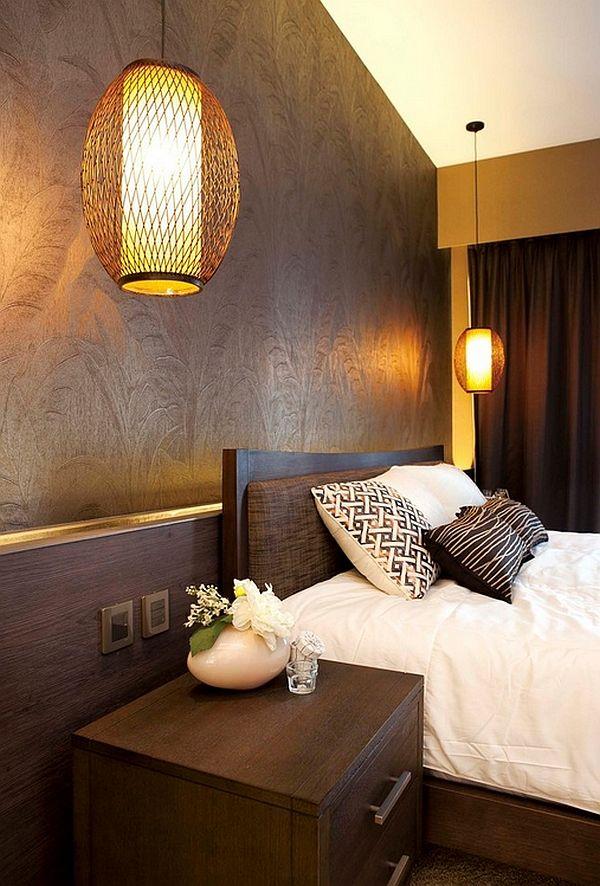 Feng shui lighting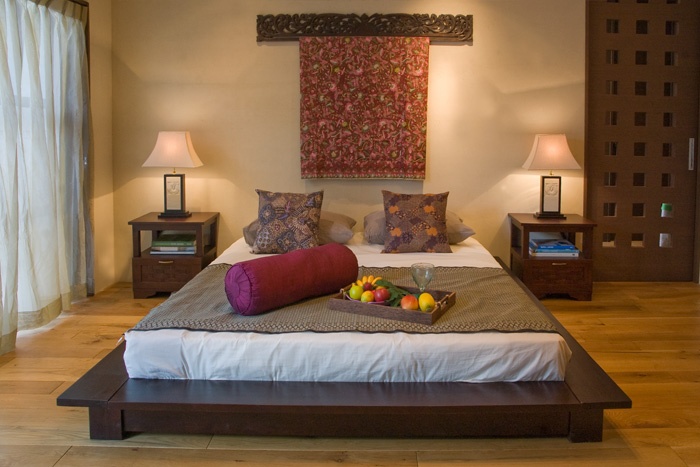 Light brown feng shui bedroom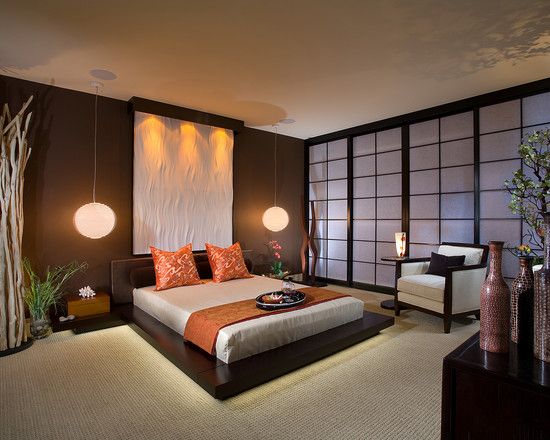 Dark feng shui bedroom
Reduce the amount of images
According to feng shui, a lot of images can carry very powerful energy. An acceptable placement is of those that visualize scenes of life that you actually want to happen to you. This way the positive emotion of a dream will fulfill the interior around your bed.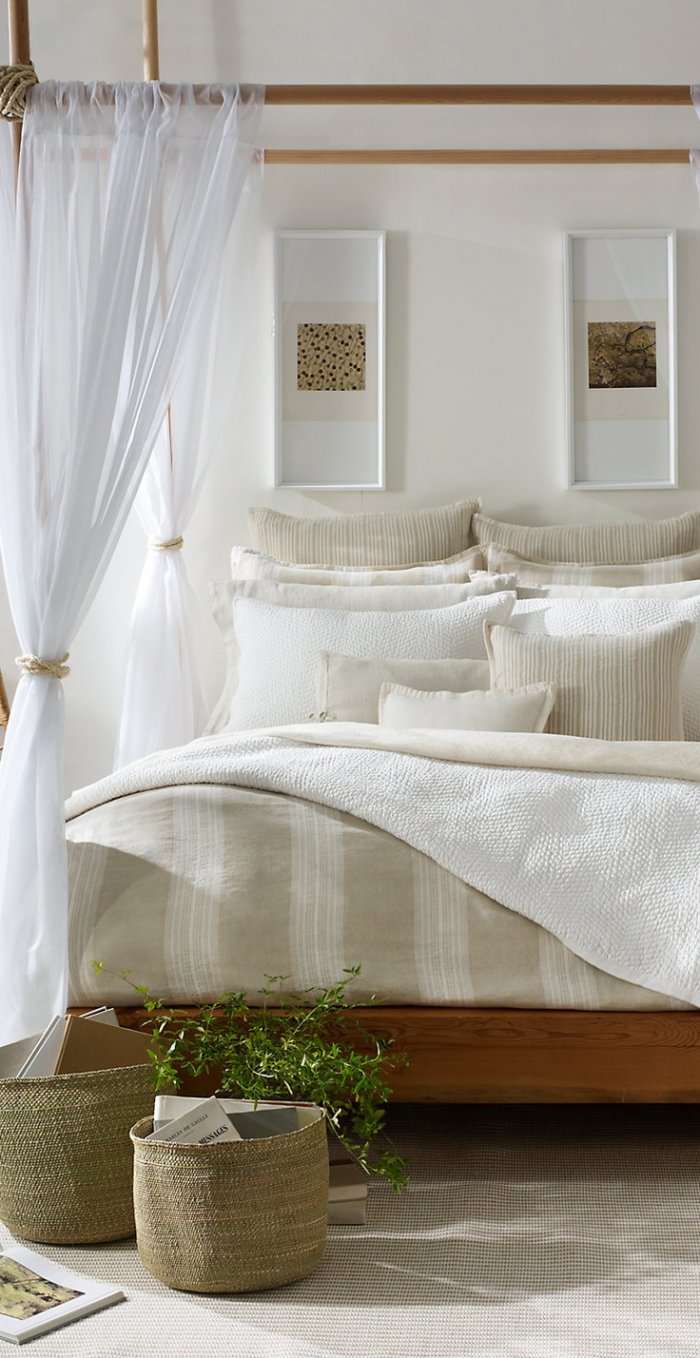 Traditional feng shui bedroom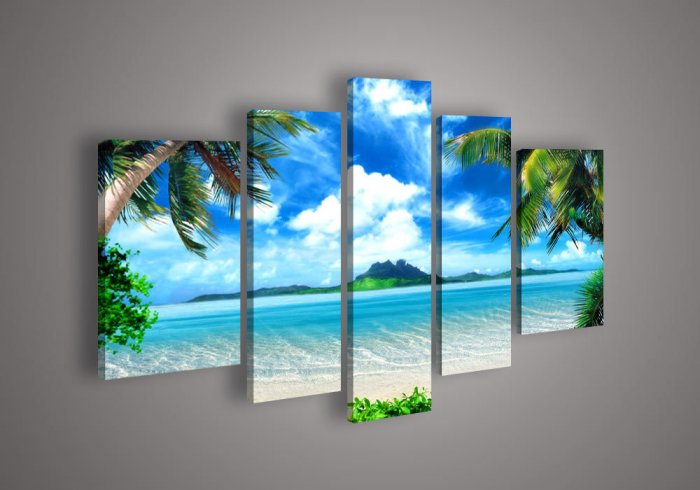 Feng shui wall painting
Organize the space around your bed
The bed is the focal point in a bedroom. You need to place it in such a way, that it would be easy to access its both sides. On each of them you can add some bedside tables – they are very practical indeed. Avoid the alignment of the bed and a door – the main entrance to the bedroom or those that lead to the bathroom. Of course, essential items like a comfortable mattress and a solid headboard are a must for a pleasant sleep. You may not have noticed, but high quality materials used for bed sheets can actually improve your sleep.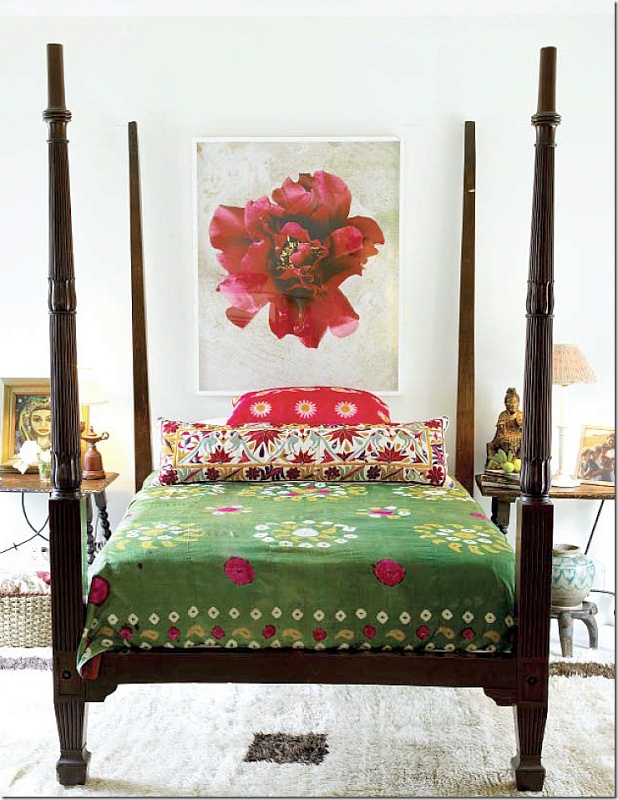 Feng shui decoration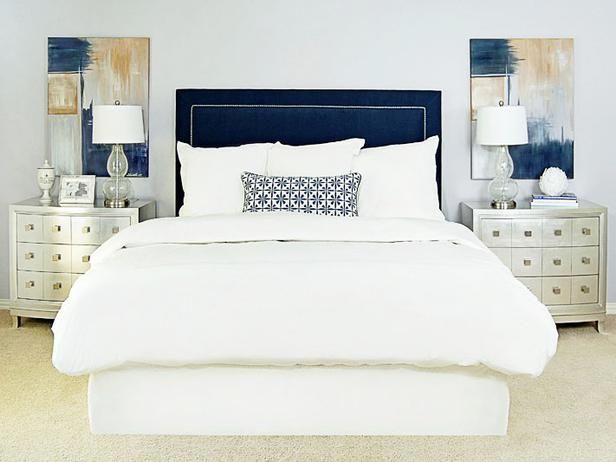 Blue feng shui bedroom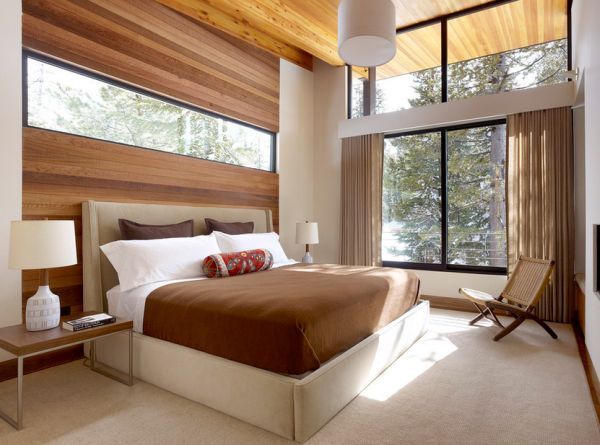 Wooden inspired feng shui bedroom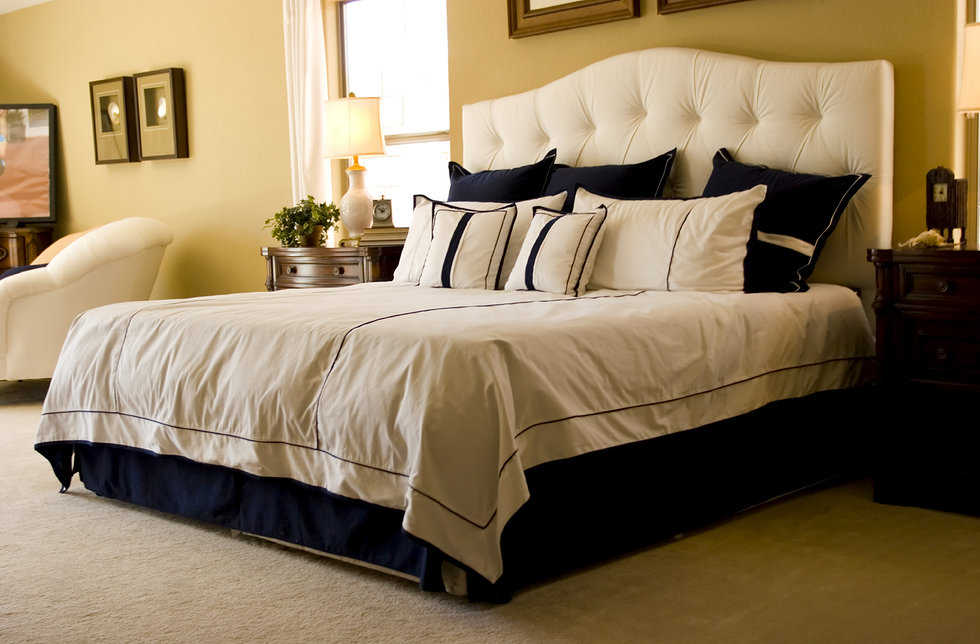 American feng shui bedroom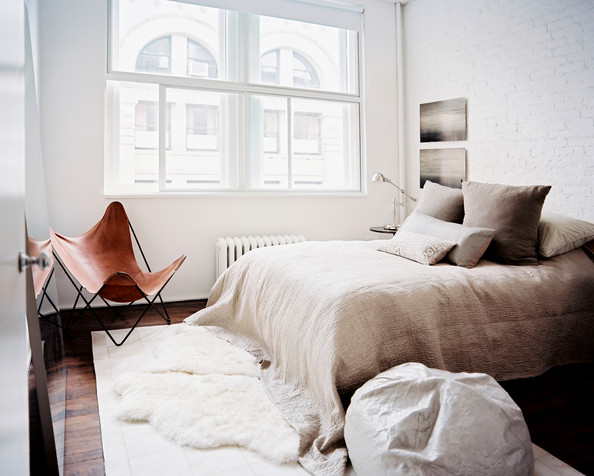 Modern feng shui bedroom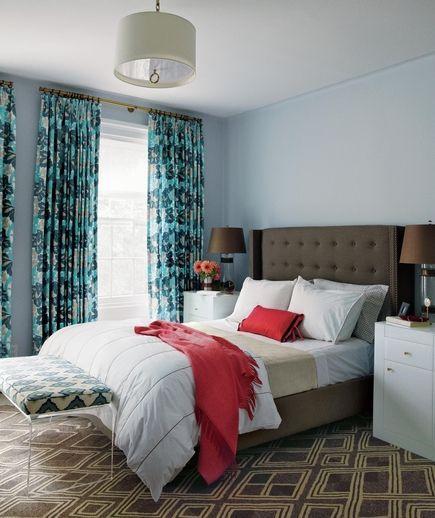 Colorful feng shui bedroom
Keep the doors closed
And we mean all of them – closet doors, bathroom doors, bedroom door, terrace doors, drawers, etc. This will ensure a positive stream of energy that will be kept only inside the bedroom. It wont be able to flow in various destinations and it wont distort. Actually, this will result in better relationship with your partner, better dreams and a healthier life as a whole.
If you need some more professional advices you can always count on http://www.interior-design-feng-shui.com/
Now, have a look at some additional tips: