So, you're ready to furnish your office. The question is, where do you start? What do you value most in your office? Is it comfort, awesome design and decor, or is it the ability to stay organized so you can be productive? All are important in a well-furnished office so include them all when you envision your ideal office space and make your shopping list.
You'll find office furnishings that meet all the above requirements in the Signature Design by Ashley Furniture collection. When you shop, keep in mind all those "must-haves" and "should-haves" as you explore what all your options are. Furnishing your office may seem overwhelming at first, but you'll probably quickly identify your favorite furniture pieces, then you can take your time deciding which ones will best fit into your space.
Comfortable Furniture So You Can Get Work Done
You'll be more productive, and your workday will be less stressful if you put comfort first as you choose your office furniture. Who needs an aching back when they're trying to make an important deadline? Remember that when you're "test-driving" seemingly endless office chair options. Ergonomics do matter.
Good-Looking Furniture You and Visitors Can Enjoy
Explore all the great pieces that Signature Design by Ashley Furniture has to offer. Stylish, well-made office furniture can improve your outlook every morning as you start your busy day. Also, consider visitors like clients and co-workers and add comfortable seating as space will allow. Meetings always go better when everyone comfortable and at ease. You don't want squeaky cushions or wobbly chairs creating a distraction at just the wrong moment.
Furniture That Facilitates Organization to Make Work Go Smoother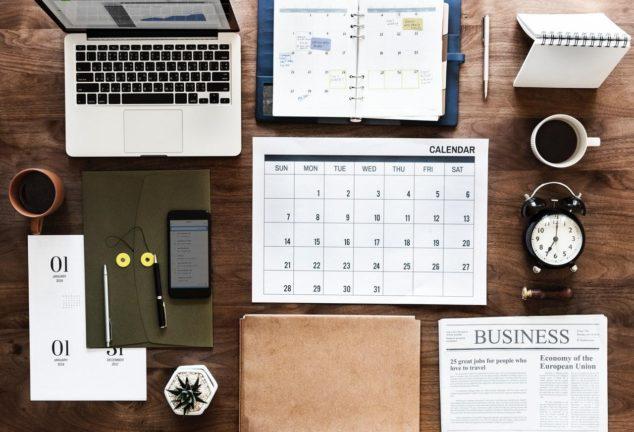 Be sure to select furniture pieces that have drawers and shelves to meet your organizational requirements. You'll save so much time and frustration if everything has a place and you're not wasting precious time searching for files, notepads or even paperclips. Also, be sure that the furniture pieces you select have enough surface space for all your office equipment such as computers and printers.
Wall Art & Decorative Accessories Can Make You Smile
Perhaps "frou-frou" items are not at the top of your list of stuff to buy for your office, but frou-frou can be visually appealing and affect your overall outlook. Things that make you smile can be super important–to your well-being as well as your ability to get your work done.
Once you've decided on all the essentials that will ensure your office functions well, your perfect desk, office, credenza, file cabinets, shelving, then go for all the things that will turn it into not just a space that works well, but a space that's a happy place in which to work, one in which you're super-motivated and productive.
Remember, Signature Design by Ashley Furniture is available through an online furniture store.
Need more tips on office design? Check out My Domaine's "11 Designer Tips for a Stylish Office Space You Want to Work In."