Are you having a hard time in the dark place which you are designated? Or the office itself looks so pale and lifeless? Either of these two which you encounter or even neither of these but you have felt the less energy of the surroundings; do not let it overpower the spirit of an enthusiasm which an office place should have. Regardless of the industry you belong, offices are always available because this is a workplace for staff. Visitors may come and go, so give them an excellent impression.
Looking at the blank space or even dull one, it is really awful and not good enough within an office place or even a single occupant type of office room. Do not think about expensive ways to make it look extravagant and costly. There are simple ways yet very useful to make the office look luxurious. By just merely using and displaying Florida Art Galleries, it will make the penny together with the office room worth it. So try and get these artworks to make your office look luxurious.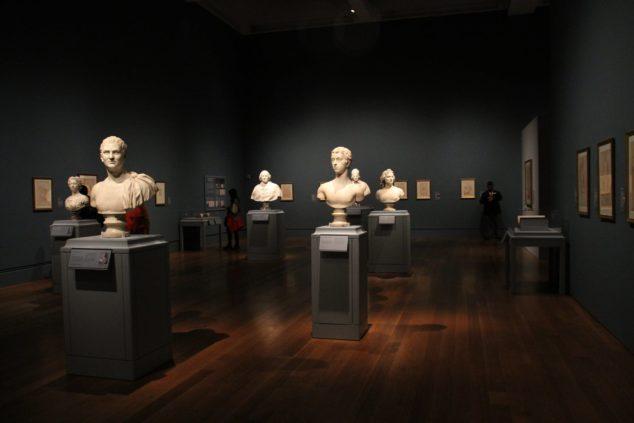 source


Bette Ridgeway is known in doing and making her large-scale and luminous canvases in which recently, it garnered notable international recognition. She is pushing in her artworks the boundaries of light, color, and design. Her honor is distinct due to the process of controlled paint-pouring and canvas manipulation rather than the gem-like veils of transparent and translucent complexion.
She was awarded as part of the "Top 60 Contemporary Masters 2017" in the Art Tour International Magazine. On 2016, the prestigious Leonardo DaVinci prize in Rome, Italy was received by her. And way back on the lower years, there are numerous awards which were given unto her because of her expertise. With this, it can be gleaned that her artworks are part of the masterpieces in the world.
Her artwork includes Blue Sun (Acrylic on Canvas 58" x 97"), Breach (Acrylic on Canvas 52" 130"), Romance (Acrylic on Canvas 44" x 56"), Flying Dreams (Acrylic on Canvas 815" x 525"), Upward Spiral (Acrylic on Canvas 62" x 52"), Tempestuous (Acrylic on Canvas 52" x 66"), Solstice (Acrylic on Canvas 40" x 60"), and Seduction (Acrylic on Canvas 52" x 82")
David Fredrik Moussallem artworks are mixed-media with the blend of chaos and harmony – brought together two distinct characteristics in expressing different stories from the streets. His extensive travels in the worlds had inspired him to focus on global subcultures and urban street life. The background he had with advertising, typography, and graphic design influenced his compositional approach. He described his densely layered art pieces as "revealing our similarities and differences in an honest and raw approach."
In the current status, the work of David Fredrik Moussallem is exhibited and represented internationally primarily by galleries in Paris, New York City, South Florida, and his hometown in Toronto, ON, Canada. His artworks includes Camouflage Girl (Mixed Media Collage on Panel 44″ x 44″ x 2″), Drowsy (Acrylic on Panel 60″ x 96″), Dilated Issues (Mixed Media on Panel 46″ x 52″), Sons with Issues (Mixed Media Collage on Panel 42″ x 42″ x 2″), and Street Doves with Anxiety (Mixed Media on Panel 48″ x 48″).
Ronal A. Westerhaus is an artist whose participation is remarkable. His origin is from the offshore oil industry and built rigs. It is from there which he derived his penchant for steel and large dimensions in the arts. But he is considered unique still because he travels back and forth between Asia and Europe, and in between Shanghai and Zwolle.
The artworks of Westerhaus are now permanently in place in the sculpture garden of the Nijenhuis. With the opportunity he had, he is also currently working on a series of work inspired by the ancient Chinese scholar rocks. His artistry has been included in private and corporate collections already, as well as of the Musuem de Fundatie.
His artworks includes Apple (Stainless Steel 118"), Circle of Life (Stainless Steel 314"), Energizer (Stainless Steel 20") , Energizer – Eye (Stainless Steel 50" x 50″ x 7″), Energizer – Silver No. 3 (Stainless Steel 59"), Energizer – Silver No. 2 (Stainless Steel 50" x 50″ x 7″), (Stainless Steel 78"), and Mirror (Stainless Steel 157").
Takeaway
All of these artists together with their artworks have nailed and slew visual arts already countless times. The artworks which were initially being made by these artists can be found and are currently available in the MAC Art Gallery. Take your time on choosing your preferred artwork to be displayed within your workplace. The luxurious and high caliber artworks made by these artists are versatile in camouflaging the office work you have, just as long as it can be seen even in the farthest standpoint of a person.