Do you love placing skirts beneath your holiday Christmas tree? For example, I love the beautiful finishes that Christmas tree skirts add in the holiday decoration. These could be galvanized tubs, tree collars, wicker skirts, wicker baskets, etc. Well, most of us use the traditional application of all those elements, but let me guide you through the following collection which has been inspired from our out-of-the-box thinking. The result – some beautiful Christmas tree skirt alternatives that will take your breath away! Let's go…
Galvanized Tree Collar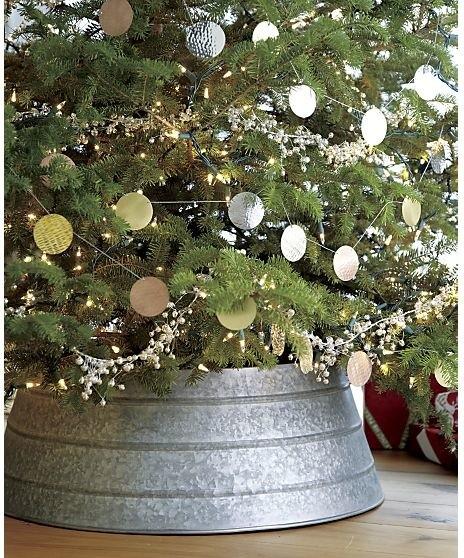 If you want to achieve a rustic touch in your holiday home interior, then you need this kind of Create & Barrel's Christmas tree skirt! The company offer some gorgeous tree collar pieces that you definitely must see!
Basket Tree Skirt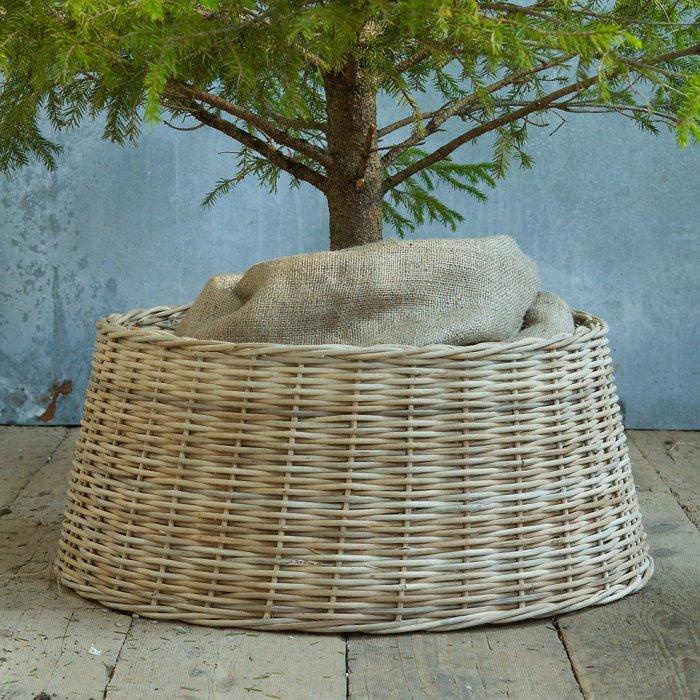 Baskets are another great way to wrap your trunk with. Hint: turn the basket upside down and remove the bottom with appropriate tool. Thus, the giant basket will look like a funnel now – a great finish to your holiday tree decor.
Large Burlap-Wrapped Galvanized Metal Bucket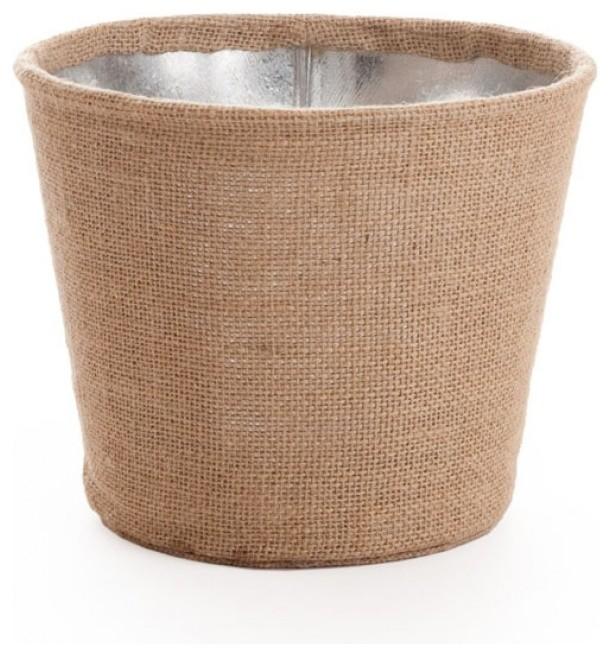 My wife simply loves burlap in all its variations. That's why we have decided to include such kind of decoration in our collection – the burlap-wrapped metal actually forms a small pot which is only 5.5 inches high. This is a great addition if you are planning to place a small tree.
Navidad Tree Collar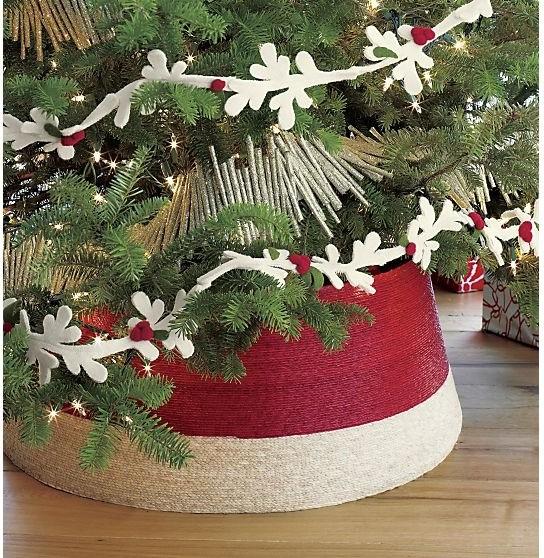 Feliz navidad, Feliz navidad…. you remember the song, right? If you want that "Feliz Navidad" feeling in your home, go and find such kind of natural two-colored palm fiber cuff. Additionally, you will know that you have supported the local craftsmen in Mexico.
Quatrefoil Tree Skirt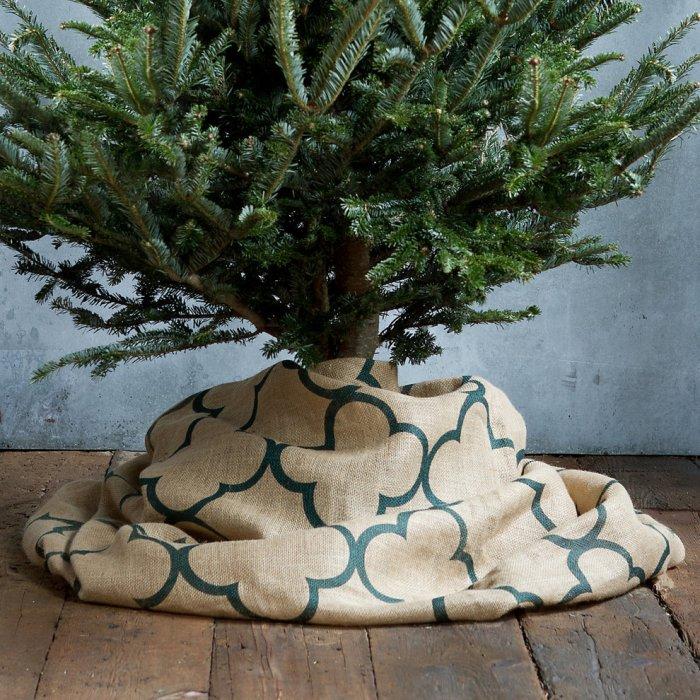 If you like applying interesting objects to unusual places, the next idea is just the right for you! This hand-printed wrap for holiday trees is made of fine burlap material and can look outstanding in your modern home.
Paper Bag, Grande, Gray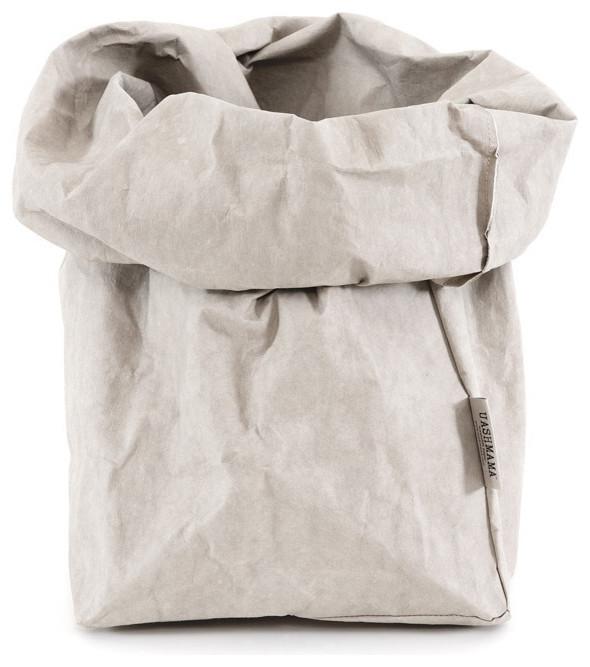 Paper bags are commonly used for planters. Well, when we started using our imagination we figured out that such kind of bags can actually bring a lovely chic touch in your Christmas home. Do you like the idea?
Esschert Design USA White Metal Bucket With Wood Handle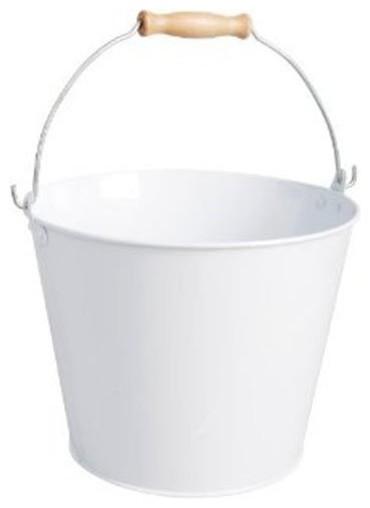 A great idea is to add a Christmas tree as a table centerpiece. I have seen this idea in a friend of mine's house and it looked gorgeous! If you are planning to do so, just make sure you have this metal bucket beneath the tree.
Antique Revival Vintage Wooden Wash Bucket, Natural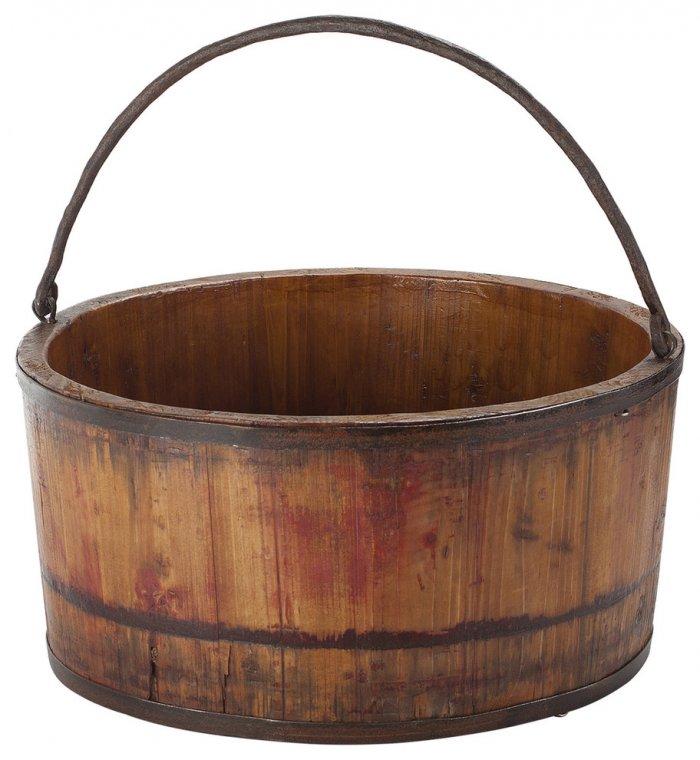 Antique details are lovely, aren't they? Such kind of wooden containers will hold the Christmas tree firm and you will enjoy the authentic touches that it will add. Splendid.
Cylinder Basket, White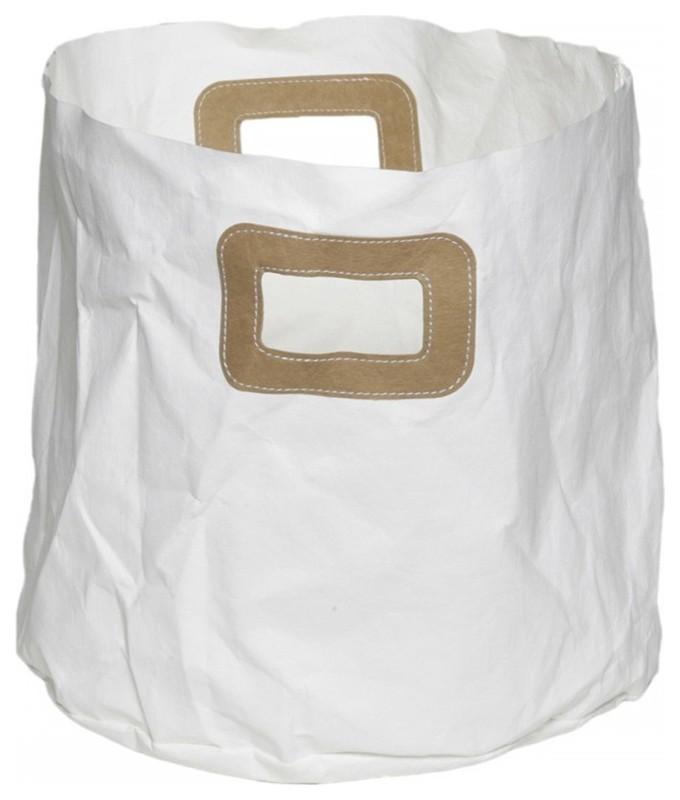 Elegance and clean touches are for those who like classy interiors. This cylinder basket has all the needed details for a sophisticated interior.
Beachcomber Sea Grass Basket, Round, Extra Large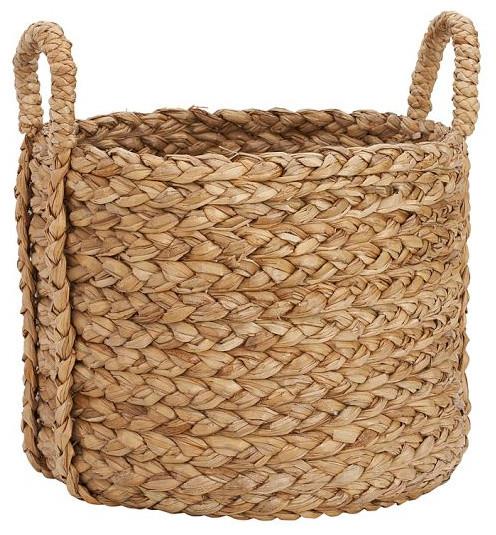 Well, Americans just love all this types of baskets that set the traditional mood in their holiday homes. This chunky basket can be found on Pottery Barn and if you want to place one of the kind, make sure to protect it from water since wet can damage its surface.
Lefko Laundry and Wastepaper Baskets, Set of 2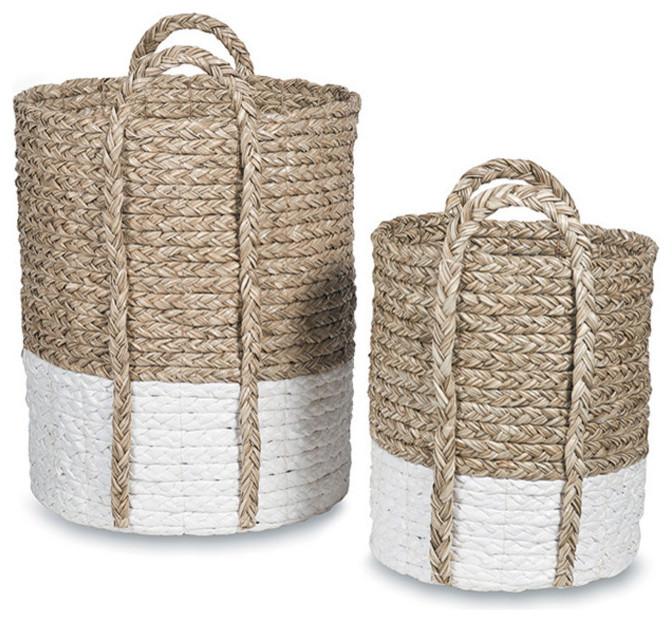 These are actually laundry baskets but they can also function as Christmas tree skirts! Their paint-dipped look is just awesome and if you place both of them around your tree, I guarantee that they will immediately grab the attention to all the visitors at your home.
Woodland Imports Wood Crate Basket, Gray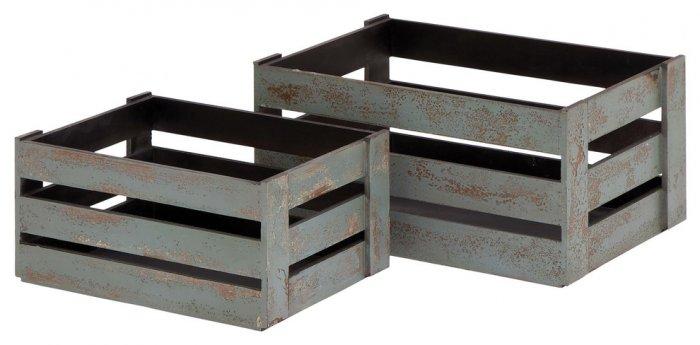 These wooden crates are an inspiring alternative to traditional skirts. If you don't know where to find some, go to your areas with fruit warehouses and try to ask for some old pieces which you can later use in your Christmas decoration.
Oval Beverage Bin, Oil Rubbed Bronze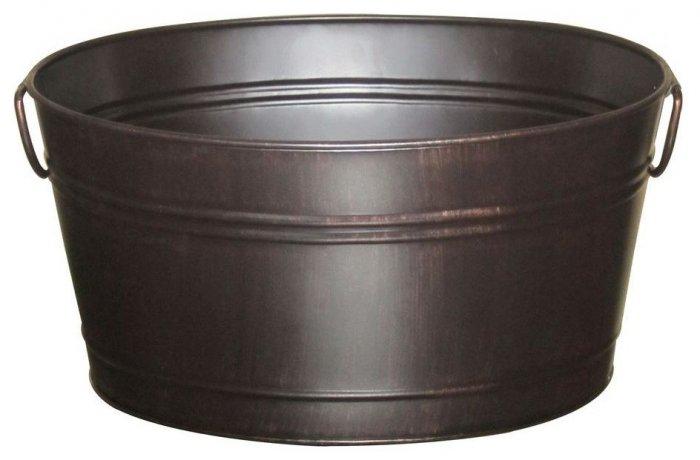 Beverages bins are usually used for chilling liquids but in case you want a creative decor, you can place the bin as a Christmas tree skirt.c
Construction Metals Inc. Aluminum Valley Flashing

An interesting idea – to make your tree cuff with metal flashing.
Vintage Tree Trunk Bucket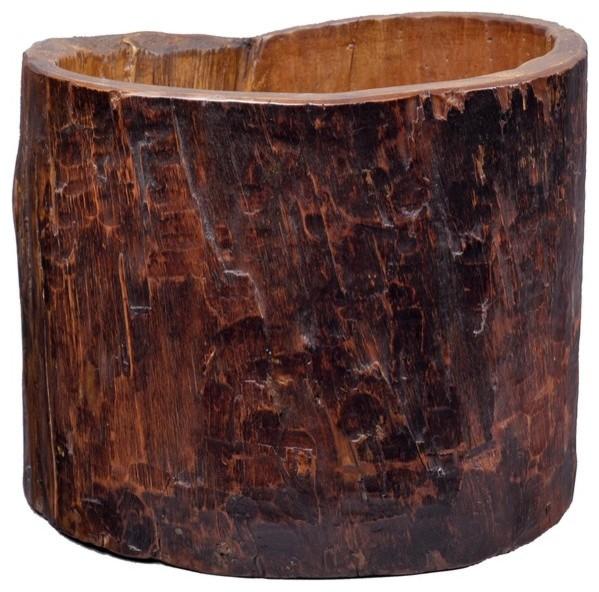 So natural and so vintage! You need to hollow the tree trunk and place the Christmas tree inside. Of course, you need to polish the surface of the trunk or you can even paint it. Just remember that if you are doing so, you will need up to four days in order for the paint to dry out. So, this requires are least four days before setting the decorations.
Water Hyacinth Shallow Basket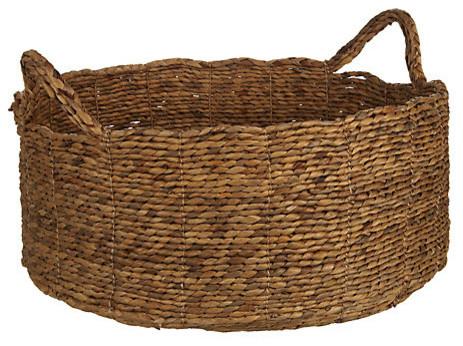 Water hyacinth can turn out to be the most appropriate material used for Christmas tree skirts. Do you love this shallow basket? I bet you do!
Kaleidoscope Wastebasket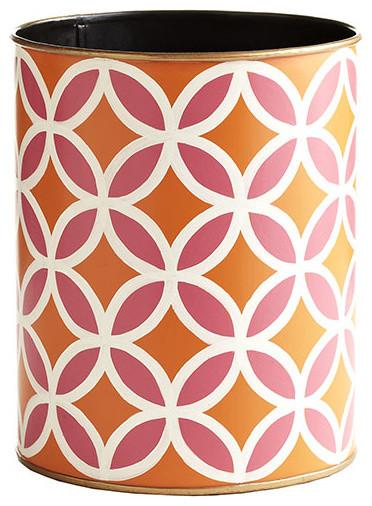 Wow! Such lovely psychedelic details! If you want to escape from the traditional elements in your holiday decorations, go ahead with this type of hippie waterbasket!
Blue Chevron Wastebasket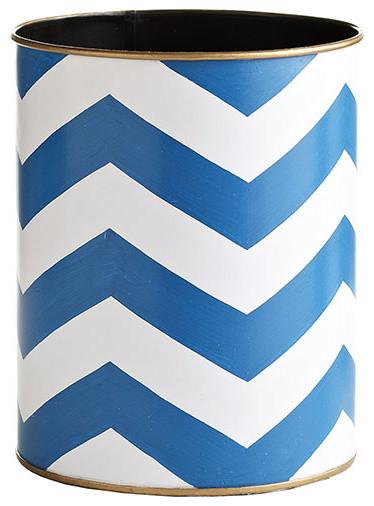 This is another waterbasket, this time more elegant with its blue and white chevron stripes.
Galvanized Buckets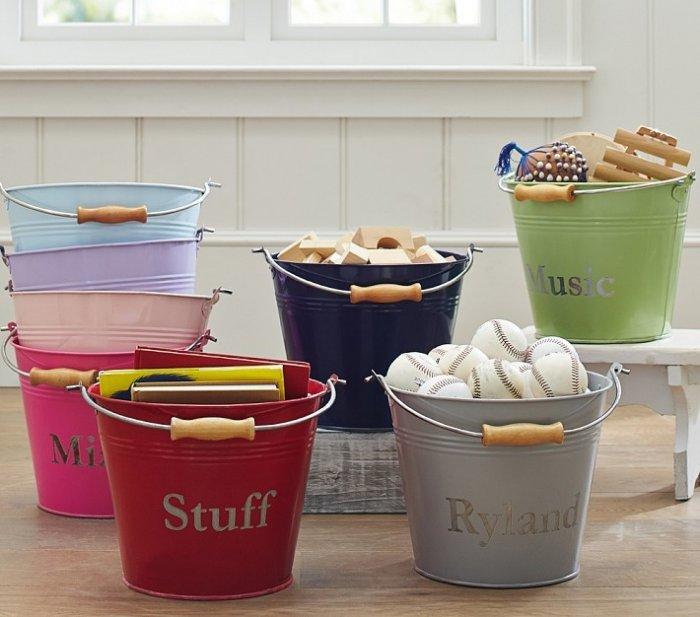 Some people just can't imagine how a galvanized bucket can be used as a Christmas tree skirt. Well, here is the answer!
Tubtrugs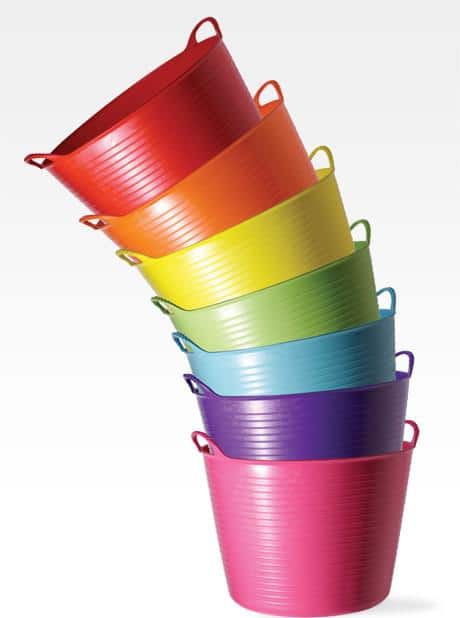 Some people may cringe about the following idea and I believe most of them will be traditionalists. Well, can you imagine a more attractive selection of colors, shapes and sizes that the displayed tubtrugs?