What makes a house a home? The answer is different for everyone, but chances are, your answer has something to do with comfort level. A house becomes a home when it has features that let you easily feel at peace, when you can relax and spend quality time with your family.
Homes built with time-saving and/or luxurious amenities help homeowners feel that desired peace and comfort. The right amenity can leave you feeling pampered and rich, even if you're not. New home builders are paying attention, and these hottest new home amenities are making their way into new homes everywhere.
High Functioning Laundry Rooms
Convenience saves time and energy. Home buyers these days want convenience in more places throughout their homes, but nowhere is that more important than in the laundry room. Built-in features like cabinet space, folding stations, and ironing boards make the dreaded chore of laundry easier and more convenient. And upgraded appliances not only get the job done more efficiently, they look better while doing it.
Energy Efficiency
Energy efficient appliances are enticing for many new home buyers. While most home buyers are at least somewhat concerned about our environment, everyone likes the utility savings that energy efficient appliances offer. Home buyers also love the comfort level that programmable thermostats and energy efficient windows provide.
Taller Ceilings
While 8-foot ceilings have been the average ceiling height for many rooms, new home builders such as Princeton Classic Homes and Legend Homes are seeing requests for at least 10-foot ceilings on the main level, especially in the great room, dining room, kitchen, and other shared spaces. The extra couple of feet open up the feel of the room, adding a more luxurious feel to the space.
Wireless Technology
A home that's completely programmable from your phone. We never could have dreamed of such a luxury not long ago, but it's now a reality. New home builders are taking note and are building homes that are fit for wireless technology. Homeowners can lock their front doors from the road, set their alarm systems while in bed, and adjust the home's temperature without getting up from the couch.
An Open Floor Plan
Open floor plans are a popular choice for many new home buyers because they provide a smooth flow throughout the house while making the home seem bigger and less cluttered. Open floor plans also allow space for guests and several family activities to take place at once. A home that has a flowing, open floor plan — or can be remodeled into an open floor plan — is a draw for many new home buyers.
Walk-in Closets
Space…glorious space. More than any other amenity, new home buyers are requesting huge closets in the master bedroom. Separate his-and-her walk-in closets are the closet du jour, and buyers will even sacrifice other amenities to get this coveted feature.
A Gorgeous Master Bathroom
Large master bathrooms, with extra space for features that remind of a spa experience, are increasingly important to homebuyers. Soaker tubs, walk-in showers with benches, luxurious tiles and stone materials create a spa-like atmosphere homeowners love having right in their home.

Great Rooms
Gone are the days of two living rooms. Home buyers now like great rooms — spacious and bright central areas where large groups of people can gather comfortably.
Kitchen Space and Storage
Home buyers want large kitchens with open floor plans that make maneuvering between the fridge, stove, and countertop a cinch. Add walk-in pantries and extra storage space to sweeten the deal.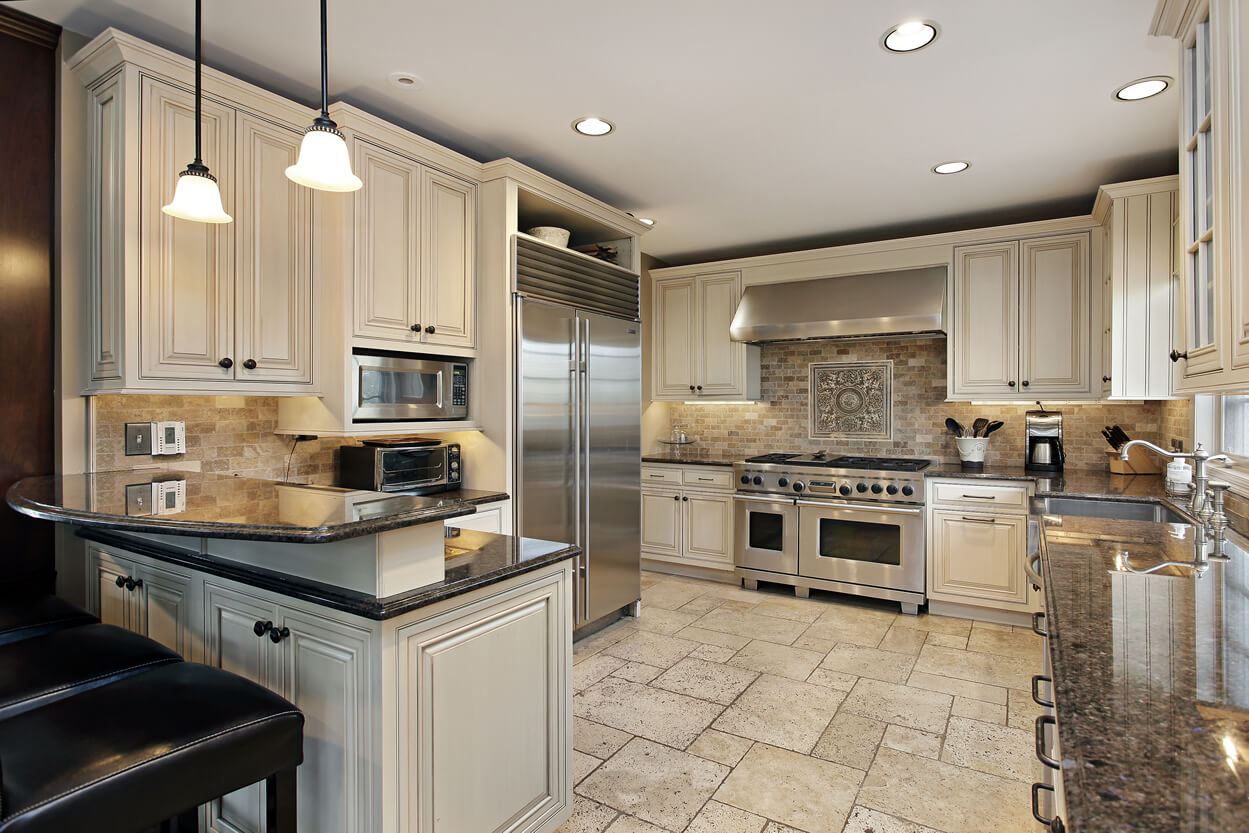 Increasingly, home buyers want to feel spoiled at home, and residential home builders stay ahead of the game when they include amenities that create ease, function, and luxury in a home.