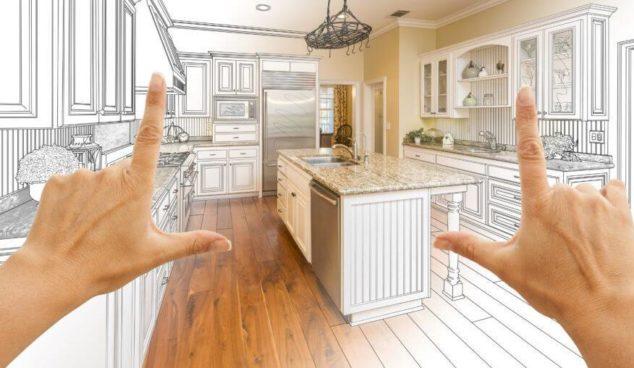 Renovating or building a new home is a long and exhausting process. People sometimes give up on renewing because they have no time and energy. However, when it comes to health, you have to find time and space to make changes in your home. You can't allow that your kids live in an environment where dangerous chemicals reside. They open the way for many diseases, and you have to avoid them at least where you can, and that is your own home. Therefore, let's see who these enemies of a healthy environment are, and how home renovation can improve your and your family's health.
Spot the enemies and find alternatives
First of all, you have to know your enemy. Phthalates, which you can see in plastic and vinyl, could impact your body functions. Especially if you are pregnant, you shouldn't get exposed since they affect the child's organs. Formaldehyde, which can be found in some wooden products, can harm your eyes, nose, skin, and can even cause asthma. Installing plastic insulation is also bad because it creates multiple diseases.
Luckily, there are services in Australia which are specialized for healthy home renovations and house extensions. Aussies living in Sydney are especially fortunate because they can have plenty of choices. However, always seek to find the best service and best alternative for your home. Therefore, do thorough research and choose the best service which provides house extensions in Sydney. Living in a healthy environment has to be the most important goal for you and your family. Getting the best service to renovate your home should always be a way to go.
Lower the chance of many diseases
Building or renovating a new home is essential for your well-being and overall health. We've already mentioned these chemicals which you have to get rid of and start a new life without them. However, you have to renovate the house properly, and lower the chances of becoming vulnerable to various diseases.
Logically, respiratory diseases are the most significant issue when it comes to unhealthy chemicals. Kids (and the parents, too) could often suffer from asthma or bronchitis. Those diseases are chronic, and you should not allow them to happen! Cardiovascular diseases are also a big issue. Harmful chemicals very often cause arrhythmia and heart attack. In the end, a healthy home will lower the risks of cancer and arthritis, but also the modern psychological problems such as stress and depression. Basically, people living in a healthy environment are more likely to be in a better mood.
Indoor air quality is essential
Indoor air quality is equally relevant, and can potentially have the same negative effects as environmental pollution. You want to live in a house when you can always take a deep breath. So, if you have trouble with the ventilation in your home, you should go for renovation as fast as possible.
Building mechanical ventilation is a great choice when it comes to home renovation services. And it works pretty simply. It adds the precise amount of outside, fresh air into the home to exhaust contaminated air. That way, you'll always have a house full of fresh air. However, if outdoor air quality is solid, you can always open windows and have the "old way" of ventilation.
Keep your new place healthy
The whole story of changing the environment doesn't end up with renovation or house extensions. You have to take deep care of your home. Besides ventilating, you should always keep dust to the minimum. You can use a damp cloth and a vacuum cleaner with a high-quality air filter.
Finally, besides your regular household duties, you should consider changing the products you use for the bathroom or kitchen. As we have said, dangerous chemicals are your enemies! Therefore, check every product you buy for cleaning. If it is correct, stick to it. This also applies to cleaning services. If you struggle to find time for cleaning, you can always call for help. Should you decide to do so, contact those services that have an eco-friendly offer.
Having a healthy home means being responsible. You mustn't allow unhealthy chemicals to influence the health of your kids and make them vulnerable to multiple diseases. Renovating the home or extending it in a healthy way is always a top-notch choice.