The kitchen is one of the most important areas of your home. Aside from being an area where you can prepare meals, kitchens are now utilized as a social space that encourages friends and family to catch up. The kitchen is a great place to take meals and engage in conversations with other people.
Kitchens are versatile spaces, but opting for a fitted kitchen in your home can enhance its adaptability. As the name suggests, a fitted kitchen maximizes your available space to ensure that you're able to make the most out of this area. This type of kitchen will make use of every inch of space, so none is wasted, and everything is utilized for storage and meal preparation.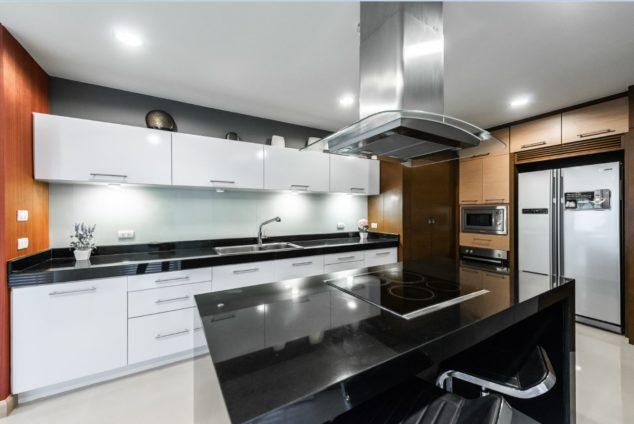 Fitted kitchens are great investments because these can increase the value of people's homes. Here's how:
1. Work On Whatever Space Available
A house is an expensive investment, and buying one that is more spacious and functional can cost more. Fortunately, a fitted kitchen allows you to experience more from your kitchen without spending a lot of money. As mentioned, this type of kitchen can work well with the space that you currently have, which means that you don't have to pay for any home expansion projects for you to utilize your kitchen better.
By having reputable websites, such as Anglia Bedrooms & Kitchens, as your design inspiration, you can have a fitted kitchen that are built based on your home's current layout and design. Having the ability to customize your kitchen will allow you to enjoy the area better without spending a lot of money on major home renovations. This can also result in a higher return on investment.
2. High Level Of Customization
Different people use their kitchens in different ways. While some are fond of baking, others find joy in preparing scrumptious meat dishes in their kitchens. Regardless of how you plan to use this area, a fitted kitchen has got you covered.
A fitted kitchen allows you to enjoy appliances and other features that you truly need in the area. Do you love spending time with your friends and family in the kitchen as you're waiting for your meals to be cooked? You'll have the liberty to install an island counter with several seats in your fitted kitchen. Do you want to improve the storage of your kitchen? A fitted kitchen enables you to add bespoke cabinets based on your available space.
3. Incorporate The Newest Technology
Because of the advent of technology, people can now accomplish more tasks in less time and effort. By choosing to have a fitted kitchen in your home, you can enjoy the same. Since a fitted kitchen allows you to basically do whatever you want with your available space, you can have the option to invest in the newest technologies that will make your cooking experience easier and more pleasurable.
With fitted kitchens, people can easily enjoy the latest technological advancement for kitchens– from LED lighting systems, modern mixer taps, and even cookers with extraction systems. You can also enhance the entertainment value of your kitchen by adding a wall-mounted TV screen or some state-of-the-art sound system.
The range of possible accessories you can add to your fitted kitchen is endless, making it easy for you to revamp the area and make it one of the most technologically advanced areas of your home.
4. Better Style
How your kitchen looks and functions can affect the value of your home. It'll be hard to sell a home that has a poorly-maintained kitchen. Regardless of how aesthetically pleasing your home looks from the outside, if your kitchen doesn't look appealing, all of your efforts will be useless.
By letting professionals create a fitted kitchen in your home, you can enjoy a space that is both functional and appealing. These professionals fully understand the design process concerning fitted kitchens, thus they can provide you with the soundest suggestions on how you can achieve your desired kitchen theme. With their help, it'll be very easy for you to enjoy a kitchen that showcases a clean and modern look, and one that is cozy and inviting.
A fitted kitchen with a coordinated sense of style can create a positive impression among your guests and future homebuyers.
Choose Professionals
How your kitchen looks and functions can significantly affect the value of your home, which is why you should be careful about choosing contractors who will work in this area.
If you want to have a fitted kitchen in your home, scout for professionals who have in-depth training and experience in the field. Ask referrals from people whom you personally know and check the contractors' customer reviews, as well. Paying contractors who don't have the necessary skills for kitchen remodelling projects can only put your money down the drain.