Keeping your roof in good condition is essential to protect your home from weather damage. Eventually, your roof will show signs of wear and tear. What will you do? Should you repair it or replace it?
To help you reach a smart decision on whether to repair or replace your roof, here are some of the critical factors you need to consider:
The Age of Your Roof
How long your roof has been above your head is essential when deciding whether to repair or replace it. Repairs may not be enough if your roof is more than 20 years old, and you start to see leaks. A roof replacement is more viable.
On another note, if your roof is relatively new, repairs may be all you need to keep it in good condition. But how do you determine when repairs are sufficient and when replacement is necessary?
Asphalt shingles, the most common roofing material, have 20-30 years. So if your asphalt shingle roof is approaching or exceeding that age, it may be time to start considering replacement.
Other types of roofing materials have different lifespans. For example, metal roofs can last 50 years or more, while slate roofs can last 100 years or more. If you have one of these roofs, repair may still be an option, even if your roof is on the older side.
The Timeframe
The time you can comfortably set aside for roofing repairs or replacement is a key factor to keep in mind when deciding. A typical roof replacement timeframe takes anywhere from 4 to 6 weeks, while roof repairs may only take a few days. If you have an urgent roofing issue, roof replacement may not be the best option. Likewise, if you're planning on selling your home soon, roof replacement could give you a significant return on investment.
If you need your roof to last for years without issue, roof replacement may be the best option. However, if you're comfortable with the potential for needing repairs down the line, roof repair may suffice. Ultimately, it's essential to consult a roofing professional to get their expert opinion on which option is best for your home.
The Condition of Your Roof
Observe the condition of your roof. Repair may be the best option if there is only minor damage, such as a few missing shingles. However, you'll need to replace the roof if the damage is more significant, such as large cracks or leaks. If you are unsure about the current state of your roof, you can always seek advice from any professionals on roof repair in Point Pleasant, NJ, who can assist you in determining the condition of your roof.
The Severity of the Damage
It's not just the quantity of damage you need to consider, but also the severity. For example, a few missing shingles may not seem like a big deal, but if they are located in an area where they can easily be blown off, they could lead to bigger problems down the road. Similarly, a small leak may not seem like a big deal, but if left unchecked, it could cause significant damage to your home.
The Cost of Repairs
Another vital factor to consider is the cost of repairs. If the damage is minor and the repairs are inexpensive, it may be worth repairing your roof. However, replacement may be the better option if the damage is significant and the repairs are costly.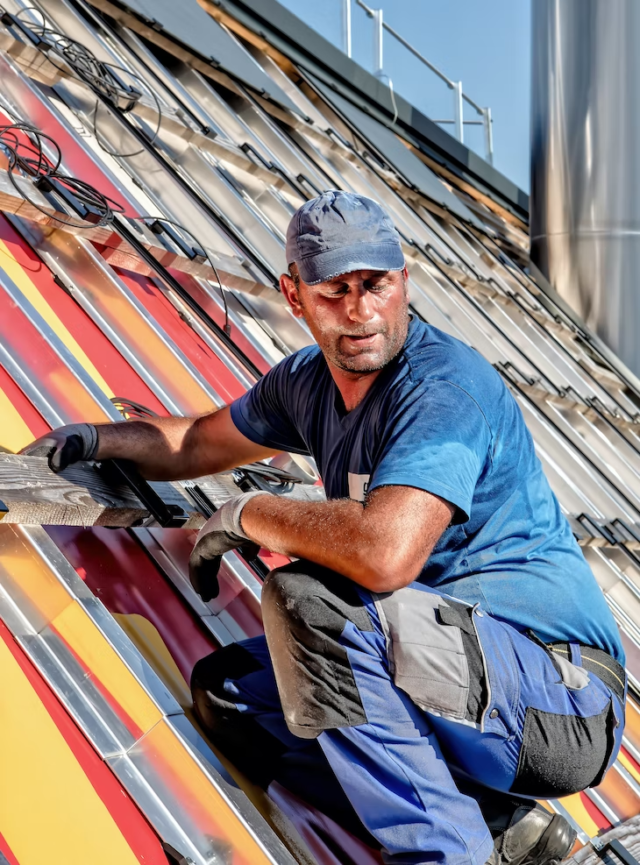 When it comes to roof repair vs. roof replacement, there is no one-size-fits-all answer – the best option for you will depend on your individual circumstances. Weighing up the pros and cons of each option will help you make the best decision for your home.