Sheds come in all colors, designs, shapes and sizes and have many functions beyond the traditional storage of yard equipment. Design enthusiasts have improved their sheds to make them more aesthetically appealing as well as become a more functional part of the yard. Since sheds are often considered an extension of your home, it is important to keep them stylish as well as functional for your outdoor needs. The following designs and improvement fulfill that exact need
Courtyard Shed
Placing a shed in the ideal location within a yard can define the outdoor area. A Courtyard shed keeps outdoor equipment and tools safe from the elements while looking beautiful in your yard. The Courtyard design involves the shed sitting in the middle of a paved area and features a windows and doors next to a table for al-fresco dining. The structure is designed with treated and dyed wooden planks to provide an outdoorsy cabin feel.
Garden Shed
In many households, garage and indoor storage do not provide sufficient capacity. Therefore, building a garden shed provides the necessary storage while welcoming visitors to you backyard. Green paint, a shingled roof, double-hung windows and a Dutch door entrance are the perfect way to beautiful your backyard in a functional manner.
HRC Roof Paint
Roof color selection is a critical aspect of every shed. The wrong color scheme will look ugly and if reflective paint is not used, the temperature inside the shed will be unbearable in the summer. Although insulation helps create a more consistent temperature, the roof is the key to coolness. However, Thermobond HRC Roof Paint will allow your shed's temperature to be knocked down to ambient levels. It can be used on steel roofs and doors as well as most other substrates. This will make the shed look beautiful and customized while controlling the hot summer temperatures.
Little Cottage Shed
The Little Cottage design presents a durable shed with fully functioning windows complete with planters that hang on the outside. There are numerous designs available but the Colonial Williamsburg architecture enhances the charm of any outdoor space.
The Wacky
Why stop at what you've seen before? Part of the rich tapestry of life if variation and doing things for the first time! One of our favourites is over at Shedstore – The Cinema Shed is quite simply a must see!
Solar Sheds
The solar shed serves two functions: a storage unit and a greenhouse. Half of the unit is a standard she while the other half boasts windows on an incline roof so plants have as much sun as possible. The roof windows are aluminum and feature tempered glass for maximum protection. The other half of the roof consists of standard roofing shingles.
Wood Burning Stove
Finally, another beautiful and functional idea is to add a wood burning stove to the shed. Find the perfect stove for your needs and add a rustic touch to your shed. If you plan to be relaxing in the shed during the winter months, this wood burning stove will help you stay warm while adding a rural-characteristic to the room. When installing a wood burning stove, make sure it is in a metal shed and not wood for safety precaution.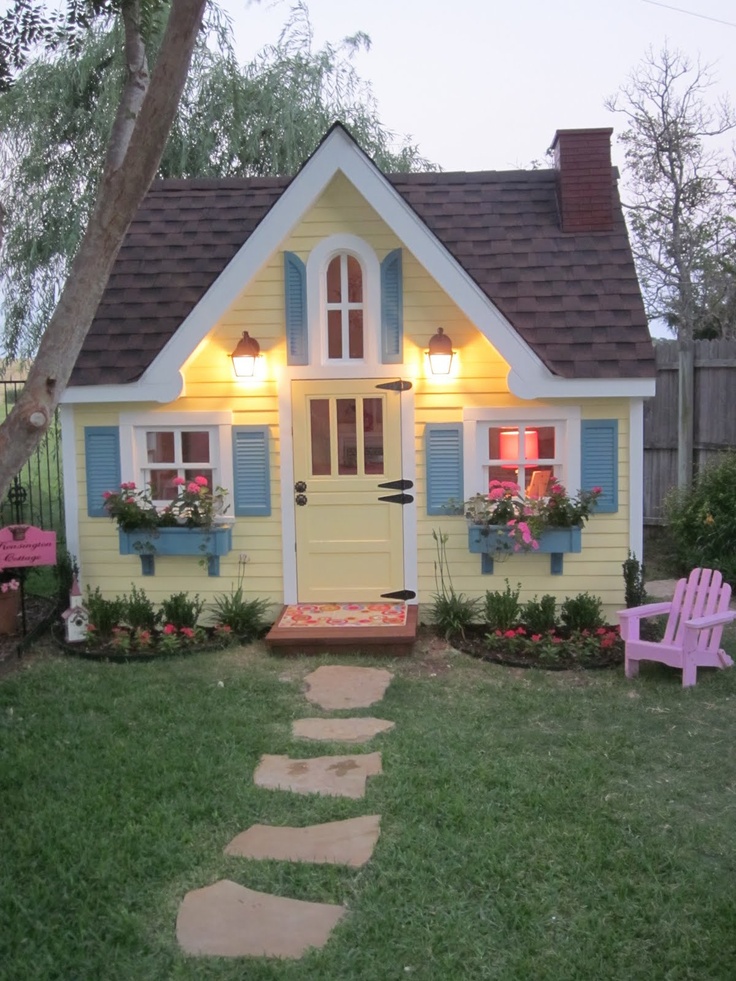 Courtyard Shed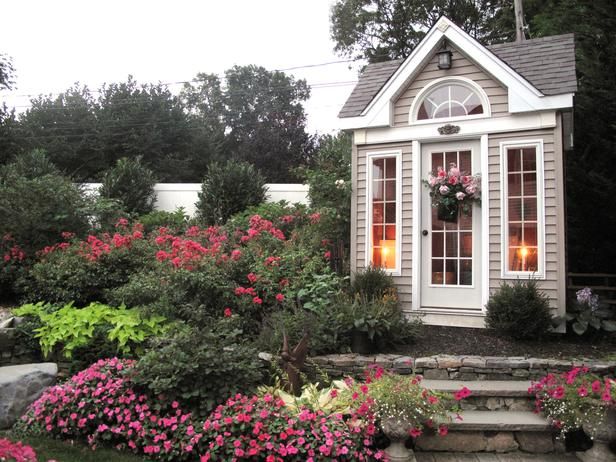 Dream shed with stairs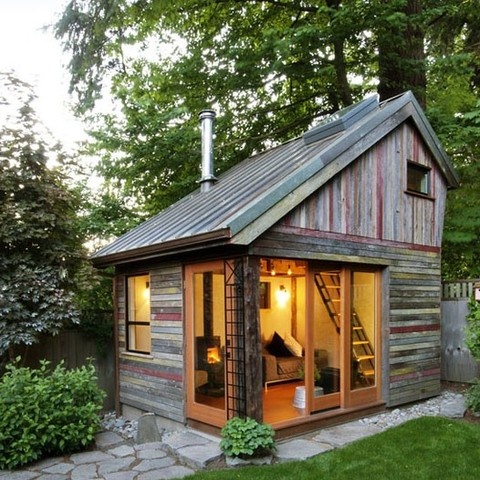 Garden Shed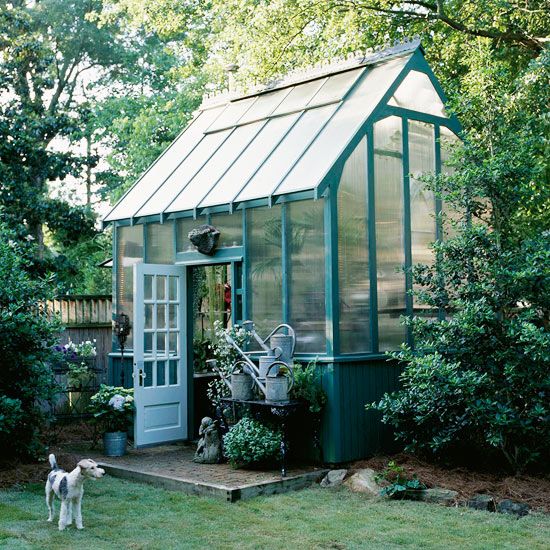 Glazed shed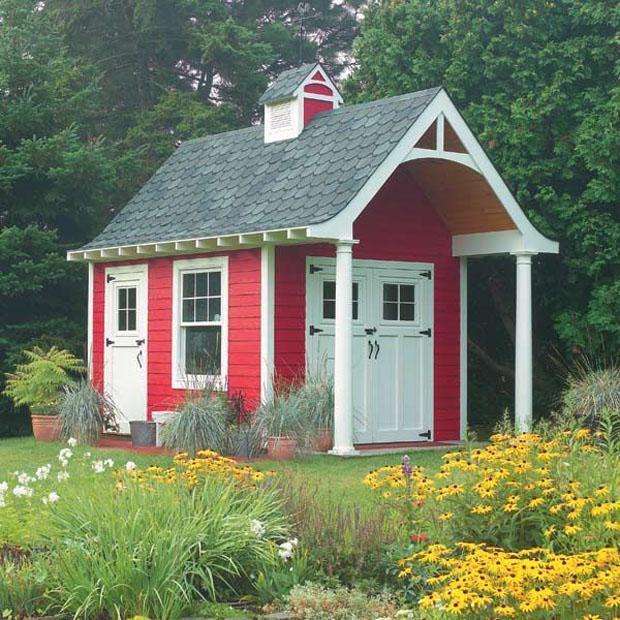 Little Cottage Shed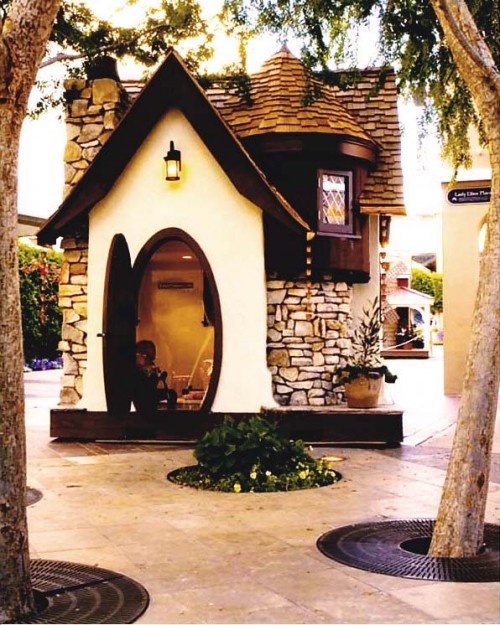 Unique shed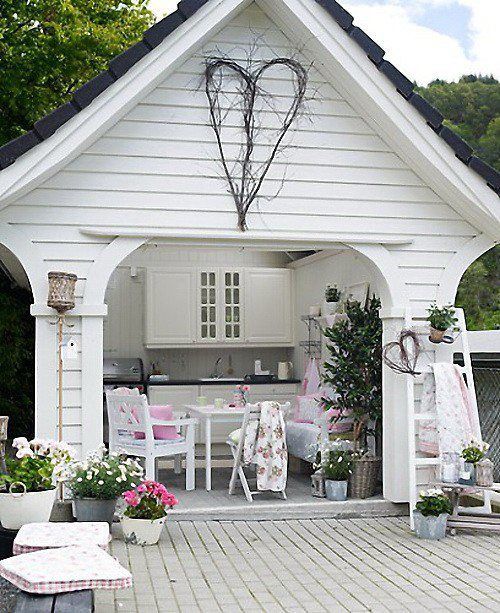 White shed