ARCHITECTURE I FOR THE IMAGINATION
Princeton University's Lewis Library is one of the latest projects of the celebrated Frank Gehry. it was opened in the beginning of the 2008 academic year, four years after construction began. With a total area of 27 000 sq.m, the library building houses the university's science collections, as well as study, research and classroom spaces.
"The design is inspired by the visual world that surrounds us and by art", architect Frank Gehry said, explaining his inspiration. "Many times I refer to painting and sculpture, sometimes I'm inspired by everyday objects that have beautiful shapes or by the energy and life of the cities in which 1 work."
When designing the building he kept in mind its main function as a place of study and scientific research: "Scientists who are focused on complex issues may find that the abstract landscape of the building while stimulate their imagination and perhaps inspire them to think outside the box"
The inspiring atmosphere is the result of bold lines and colours in the interior and the exterior of the building, the combination of different shapes and volumes, the purple, green and orange light that streams through the ceiling glass.
Henry Thomas, the project manager of the university's Office of Design and Construction, says that the realisation of this project has been made possible thanks to the Digital Project software, created and developed by the Gehry Technology company, which enabled them to control all aspects of the work.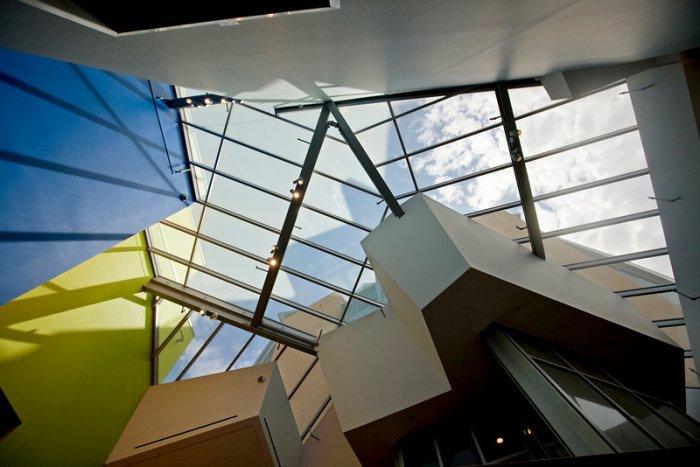 You can buy similar products here: