Riverside Park Pavilion Vector Architects
This house is situated in the riverside park, near one of the bussiest streets in the old town area of Kunshan. The buidling is constructured by plan that contains a refreshment station, public toilets and also a pavilion for leisure time. All the spaces are developed in order to represent a compound zone for different activities. The idea behind the project was to mix all the ares in a small space in the middle of the park.
A modern building in the middle of the park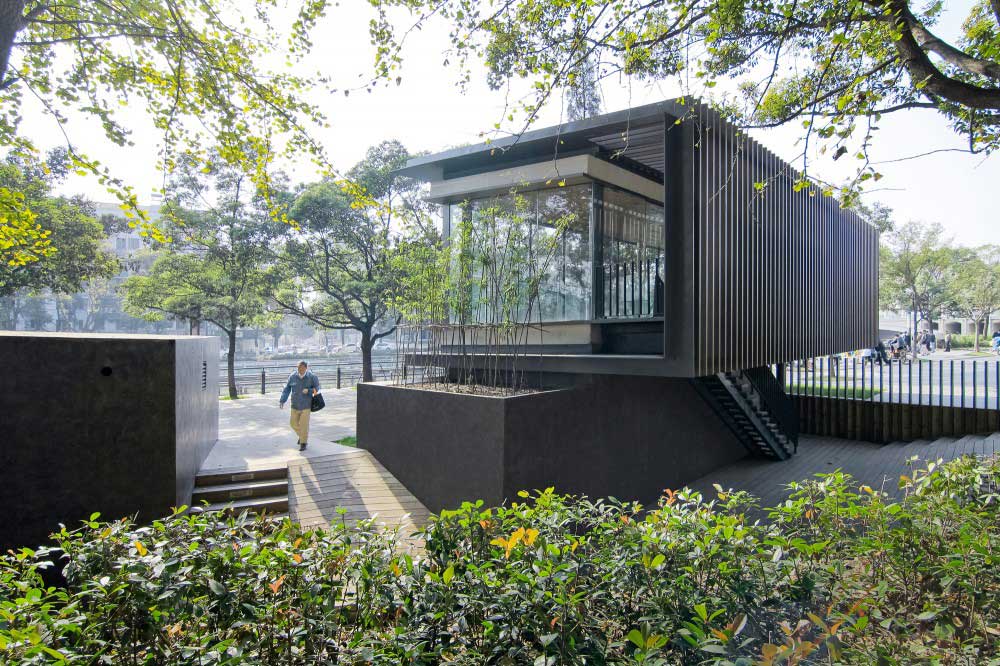 The house has a really modern architecture.
The house is situated very near to the main alley in the park.
A metal staircase leads to the main floor.
The facade is constructed with a lot of big windows.