It is true that a kid's bedroom is not just a place for sleeping. It is a spot where the kids can do homework, read, daydream, play games, visit with mates and stockpile toys. That's why you will need a design for all these functions that need to be comfortable and practical for few years ahead. The kids know the best what they like so get them involved in this process and ask them to help you with the selections. Over the years, your kids preferences will change so everything choose need to be easily replaced. The perfect mix of words perfectly describing the design are: fun, growth, and practicality, it doesn't matter if you are decorating a playroom, nursery or bedroom.
Creative kids room with various decorations
Kids room design with bed and sofa
How to decorate a playroom?
You definitely need to be more creative for the furniture and colors for the playroom, because the result need to be a very inspirational and lively room. For playful design, you will need a wall decal or a wall mural, if you want to develop your kid's creativity get a chalkboard where they will create their art pieces. Of course we need a lot of fun furnishings here, keep in mind usage of beanbag chairs, floor cushions, but if you like to invest in something more untraditional it would be swing, slide or climbing wall. The space in this multifunctional room need to be used at the maximum. There is a furniture without you cannot create the playroom: you will need a built-in shelves or cabinets for the toy storage and a desk for coloring and doing of homework. Consider also to divide the room into zones. As you know there are two types of kids quitter and louder. The first one will need a place where to draw and read, the second one will need a place where to watch TV or play a musical instrument.
How to decorate a kid's bedroom?
The first must-do thing for the kid's bedroom is to make it colorful, use as many color as you can on the walls. But the furniture need to be more neutral as the interests will change with over the years. Here everything is a matter of balance, because the furniture need to be also such that the kid can grow with it. Consider to choose a bunk bed as it will be a great idea to be shared with friends or siblings. Over the years the kid will acquire many toys and clothes, for that reason consider a full-sized dressers, cabinets, shelves as here the storage is key. Also when your kid get older, he/she won't want to share a room any more so a desk underneath the top bunk is another idea.
How to decorate a nursery?
Before to start to decorate the nursery, consider that the safety is a crucial in the younger years. Before to start buying you will need to make a little homework. Review all the information about the products and surfaces. For that room the must purchases are changing table, crib; a helpful additions are rocking chair, extra dresser, or baby swing. As in this your child will learn to walk and crawl, you will need enough floor space for that, don't buy a lot of furniture. About the room's color, if you your nursery to stand out choose a color in neutral palette as yellow, brown or green, which are appropriate for both genders.
Kids room with red bed and white cupboards
Kids room whit pink clothes
Kids room in minimalist style
Kids room design colors
Kids room in elegant purple
Kids room with colorful accents
Kids room for play
Kids room tree art wall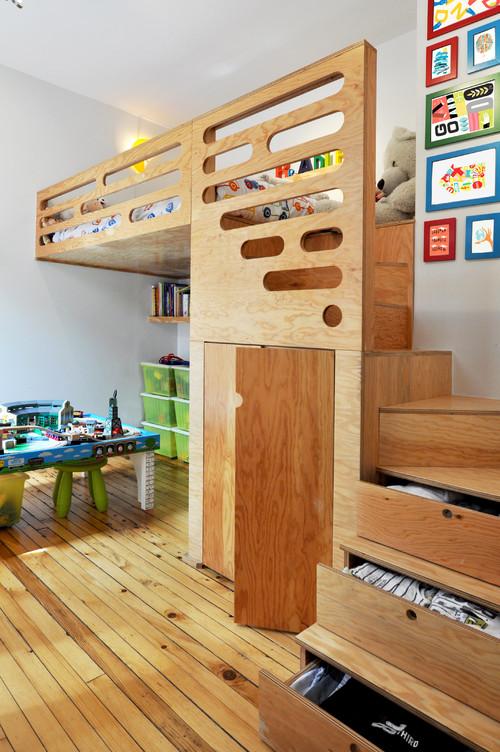 Kids room functional bed
Kids room design with impressive decors
Kids room modern and slylish
Kids room stage for girls
Kids room with magical beds
Kids room with creative beds for girls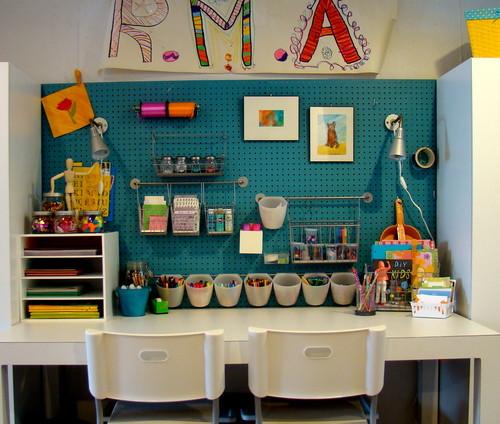 Kids room works place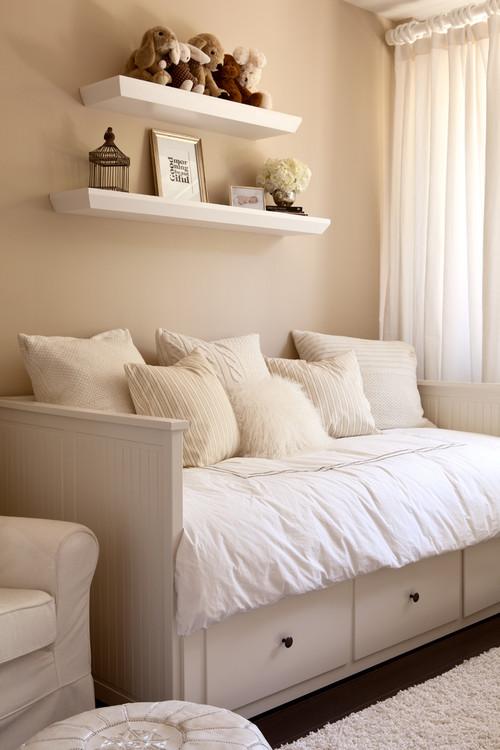 Kids room comfortable sofa and shelves
Kids room with two beds
Kids room small entrance door
Kids room minimalist design and simple furniture
Kids room a lot of space for play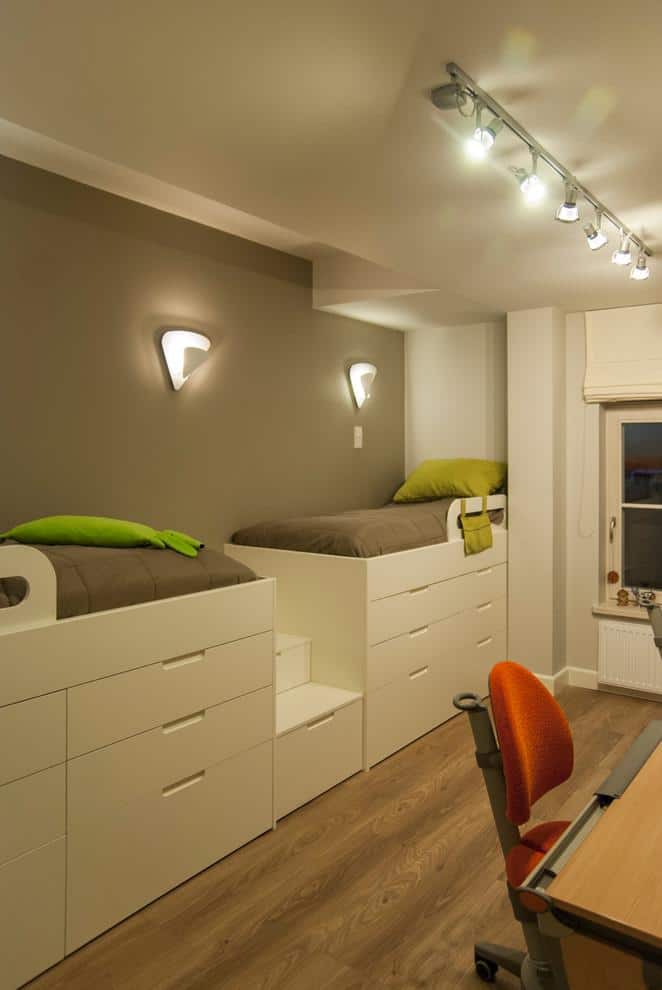 Kids room scandinavian design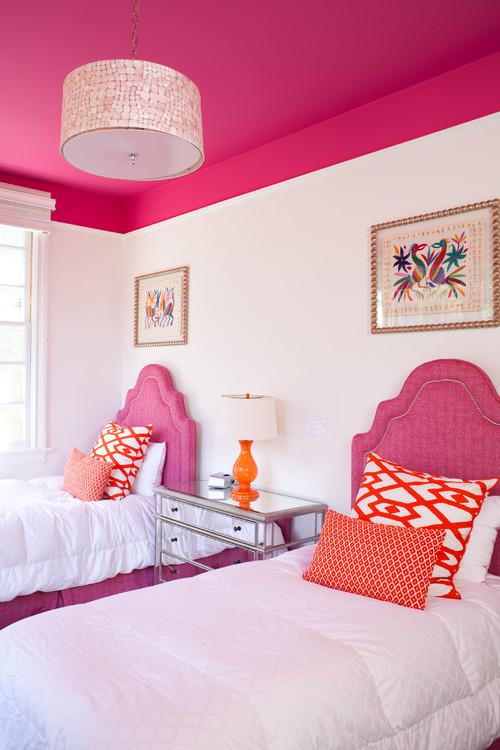 Kids room pink for girls
Kids room bed in green and blue
Kids room with two beds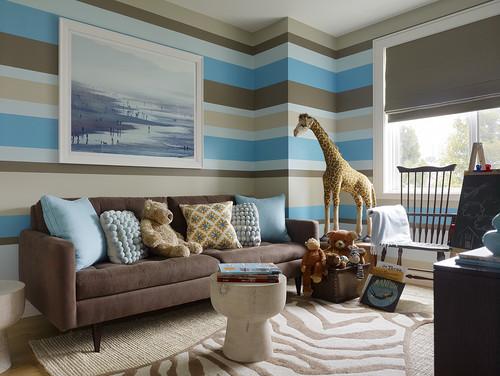 Kids room in blue, grey and brown
Kids room with giant teddy bear
Kids room with four beds and ladder between them