We are fully convinced that even if we not specify that this apartment is located nowhere else but in Stockholm, you would easily find the characteristics of Scandinavian modern design.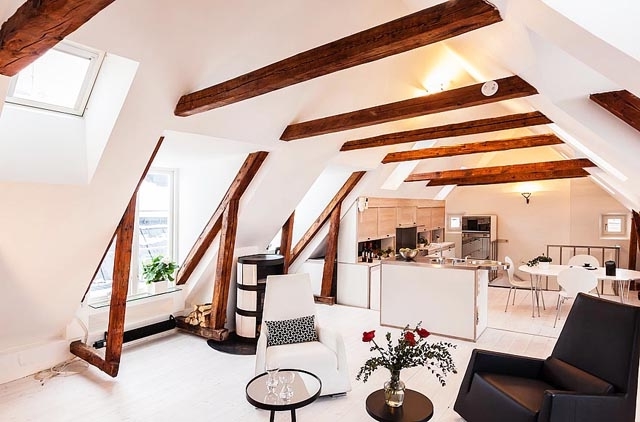 Scandinavian apartment with open plan
Light, light and light again, highlighted by interesting geometric pattern of wood details and some bright accents for Colorite – this is the first thing that captivates the eye.
Extraordinary vitality that exudes this apartment is undoubtedly due to the good combination of traditions in the local architecture with modern design principles. In other words – is cleverly highlighted the best of both worlds – the past and present reality.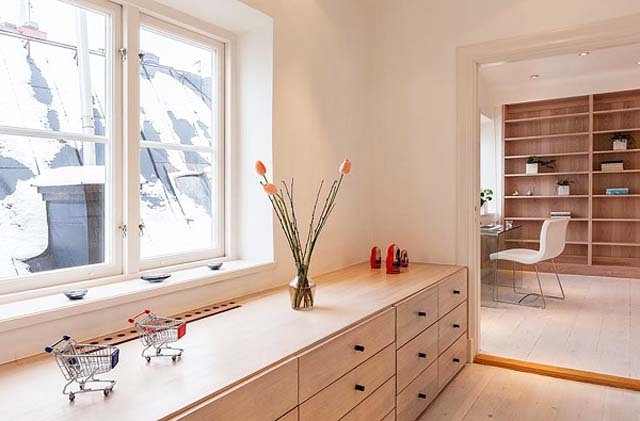 Scandinavian chest of drawers in white color
The apartment in which stylish interior stands out amid the wonderful view of the city, is penthouse with a total area of 112 square meters.
On the first floor, we find a corridor, a spacious closet, washer and dryer, bathroom and cozy bedroom with a large library and working area.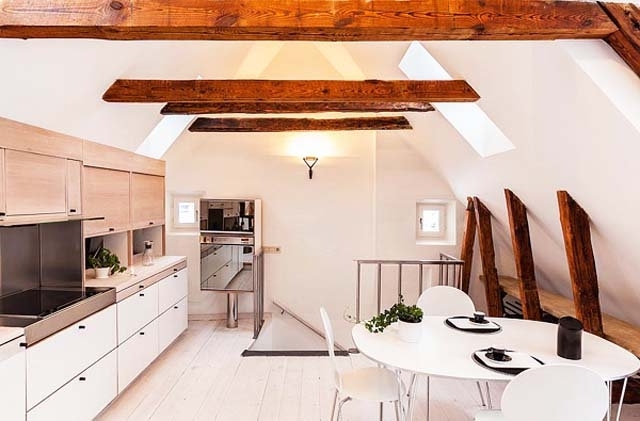 Scandinavian dining room with white walls
On the second level – in the roof space is the area of social communication – recreation area with fireplace, kitchen, and dining room, which impress with its spacious and functional differentiation. There is a separate guest bathroom.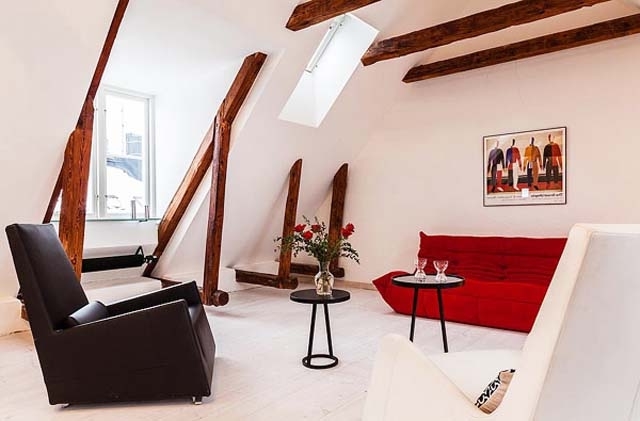 Scandinavian living room walls and ceiling
Elegance is the key to the success of interior design in this house, and exposed wooden beams located in geometric configurations create its unique character.
The designers have tried to bring a sense of sophistication to the living space without taking away one bit from the typical Scandinavian look.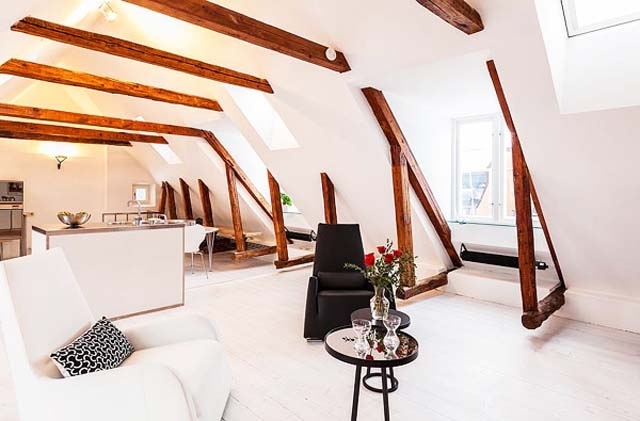 Scandinavian room and black modern chair
The use of white color for the walls throughout the apartment ensure that it happened in practice and bright accents in red, black and beige in interior design and furnishings provide the necessary color generosity here and there – in different places and premises.
Scandinavian white bedroom elegant and functional design
Roof windows allow free entry of sunlight and create natural ventilation in different areas – thus even the kitchen is involved by refined way with the rest of the apartment.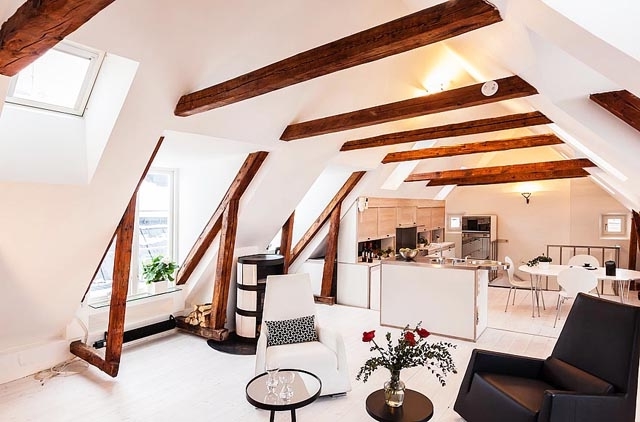 Scandinavian apartment with wooden accents
Finally, we can only confirm that the designers have achieved their goal – the house is not only modern and functional, but it is especially nice to find the perfect balance in its interior between past and exciting future!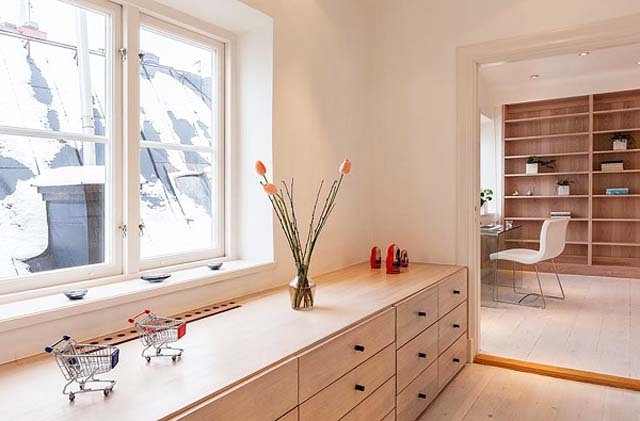 Scandinavian chest of drawers in white color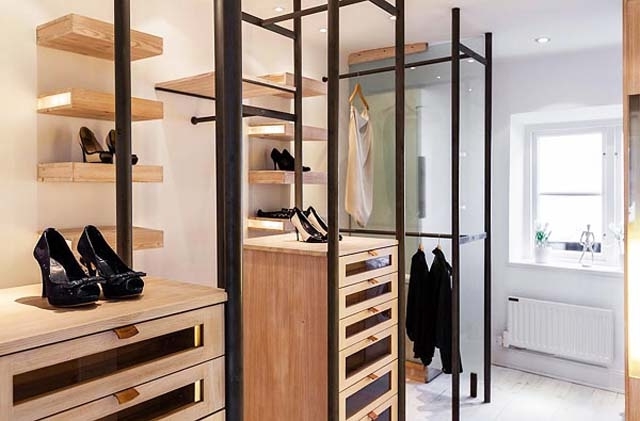 Scandinavian clothes storage room
And here is another impressive Scandinavian project in this video: