Hardly as much as we are seeking, we will find someone somewhere who does not love the sea, right? Well, so even if there is someone, then there are people who, for whatever boundless reasons, have not come under its incomparable charm and still have not managed to fall in love with the sea infinity…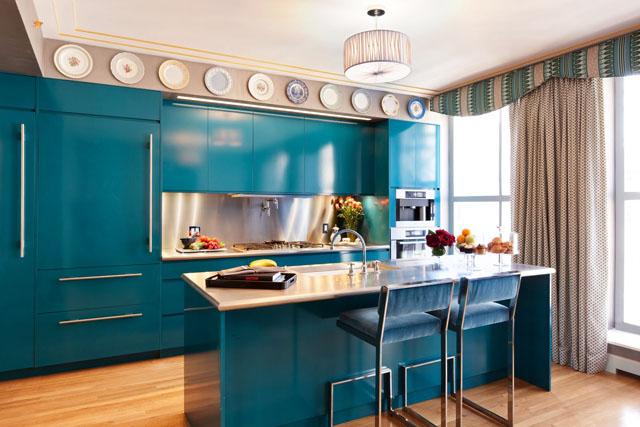 Kitchen desig in dark green nuances
It is a fact that in the summer we all do combinations, variations, conspiracies, and even more, just to be able to, at least for a little to be touched by this cool blue magic…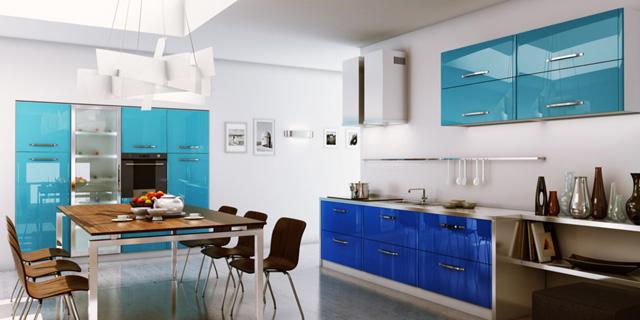 Kitchenen design and modern table
It is probably not among the priorities of all who live on the beach, maybe even they are wondering why we are all swoon, but everyone is dreaming for what he hasn't, right?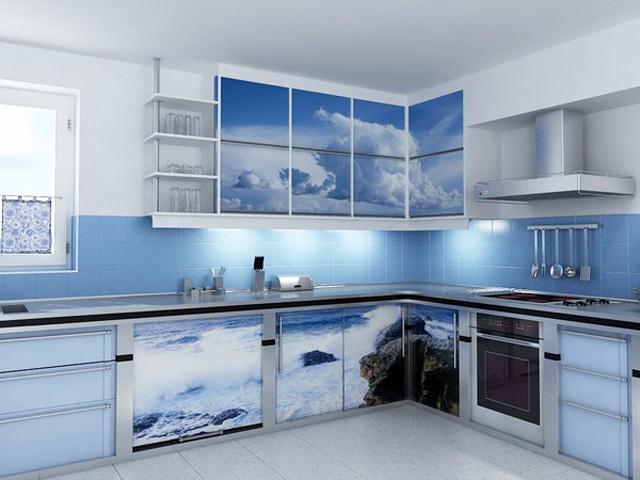 Kitchen design in blue
So when it came to this amazing love for anything that brings a breath of sea – there are many ways to keep it for a longer period at home and not only with memories, photos and memorabilia, and just right to invite at least sea king to be guest… in the kitchen! And quite reasonably this can really happen if at least for one element in that room loved by all, we bet on something blue!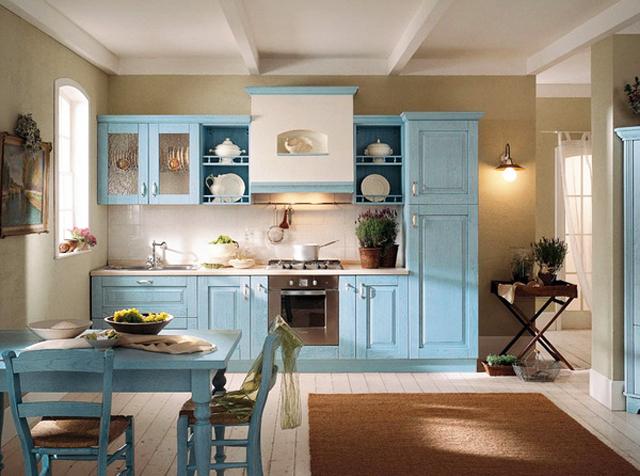 Kitchen design in traditional style
We cannot ignore the fact that during the construction of kitchen decor rarely is used this color and one of the reasons is that the kitchen today is almost always part of the open living area, which would require the interior design to be subordinated to these nuances.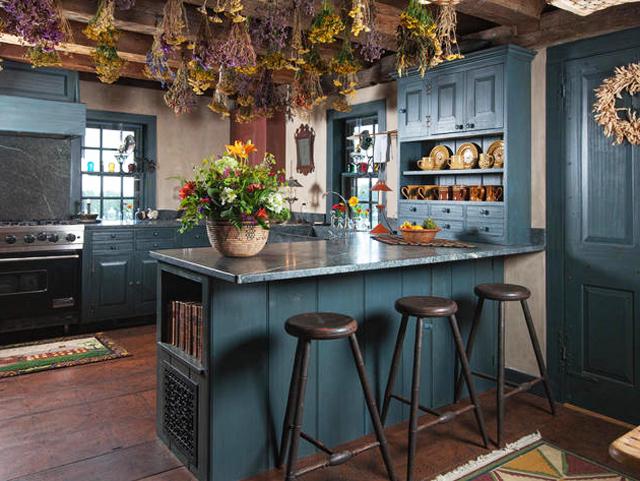 Kitchen design in rustic style
Oh yes, there is imposed opinion that the blue color is predominant for bathrooms – because the association with water, but gradually the design of these spaces managed to emerge from a such long existing conditional frameworks.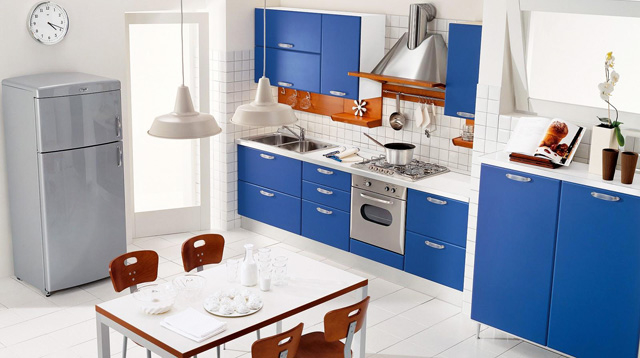 Kitchen design in modern style
Choosing the color of the sea and sky in the interior concept of the kitchen it can be benefit not only daily meetings with memories of a summer romance, but purely practical aspects.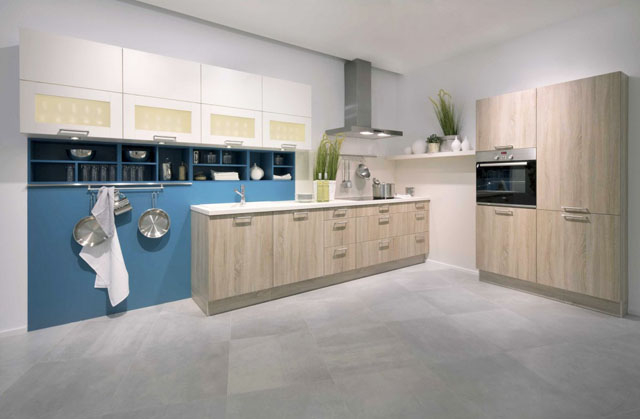 Kitchen design in modern minimalsit style
Light blue, for example, tends to increase the optical space. And if the kitchen is south facing, blue shades imported optical brightening and cooling the space.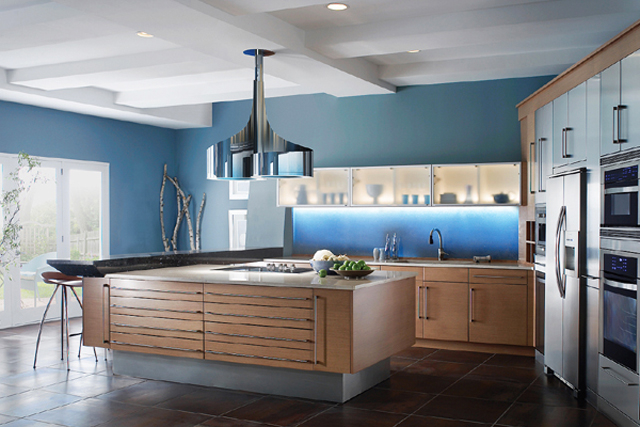 Kitchen design in luxurious home and bluish walls
It is not necessarily that the entire kitchen is designed in selected blue tone – elements from the furniture, one of the walls, even only kitchen accessories are in blue would be sufficient to make the kitchen look like close friend of the sea.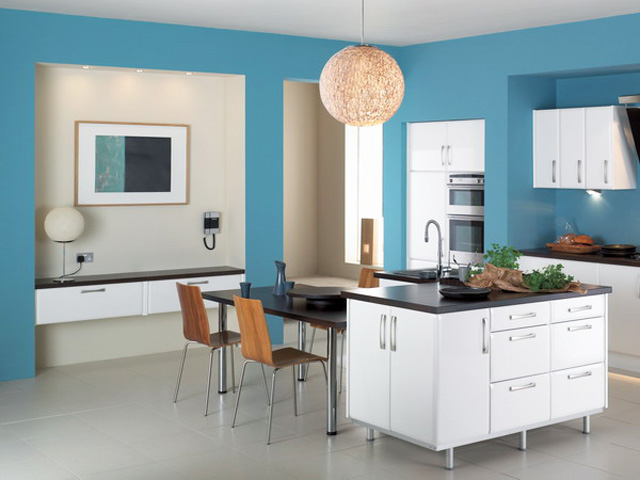 Kitchen design in elegant style
Naturally, blue logically combines well with white, but very elegant is combined with pastel colors like beige and gray – the association with beach and golden beaches become even more pronounced, right? A sandy beige has the ability to neutralize cool suggestion that the blue emits.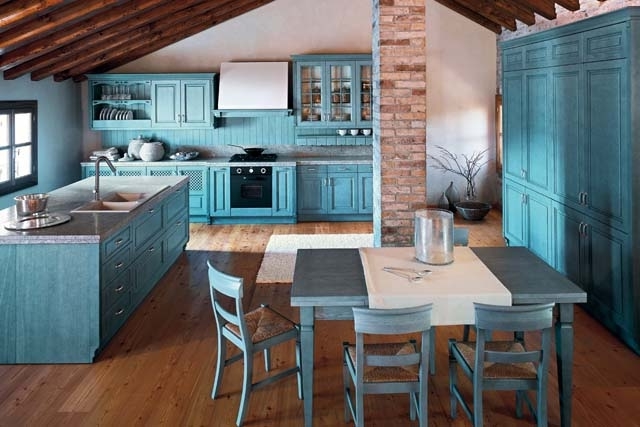 Kitchen design and rustic barn beams on the ceiling
Of course, to achieve a serene summer atmosphere can be placed accents in colorful warm colors, but the "delicious" sea cocktail that everyone would like to enjoy his eyes depends on personal preference.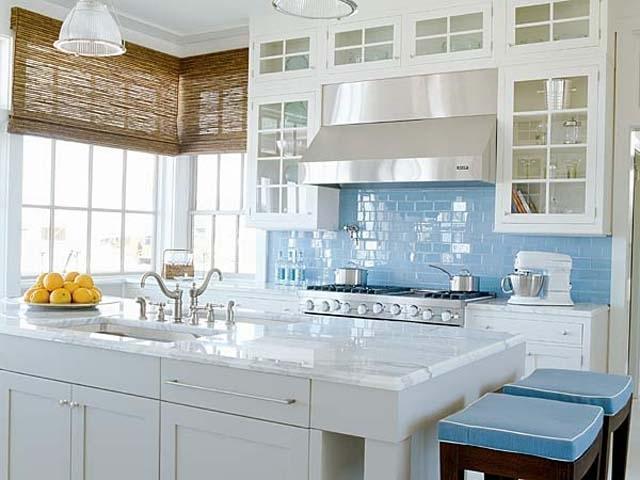 Kitchen design with sea blue and white colors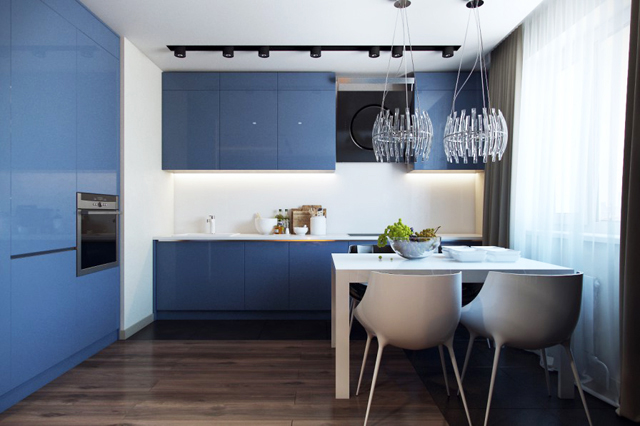 Kitchen design for small living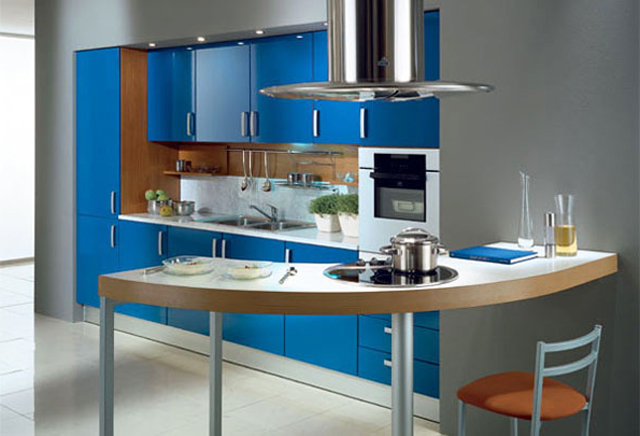 Kitchen design decorated with blue accents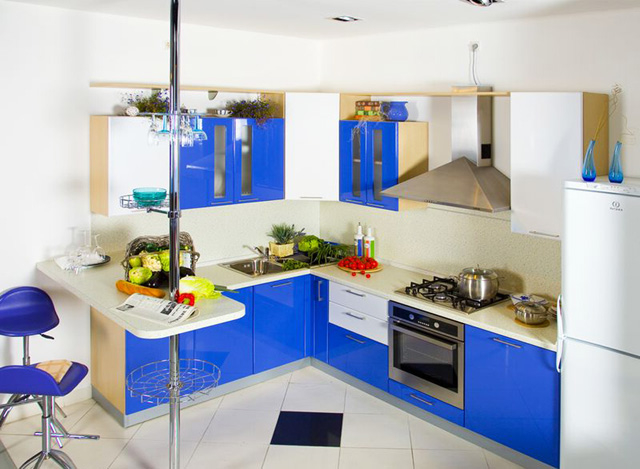 Kitchen design with vivid blue colors