The idea of having your own indoor pool is a little mischievous brain impulse that bothers many people around the globe. But how you can place an entire swimming pool inside your house?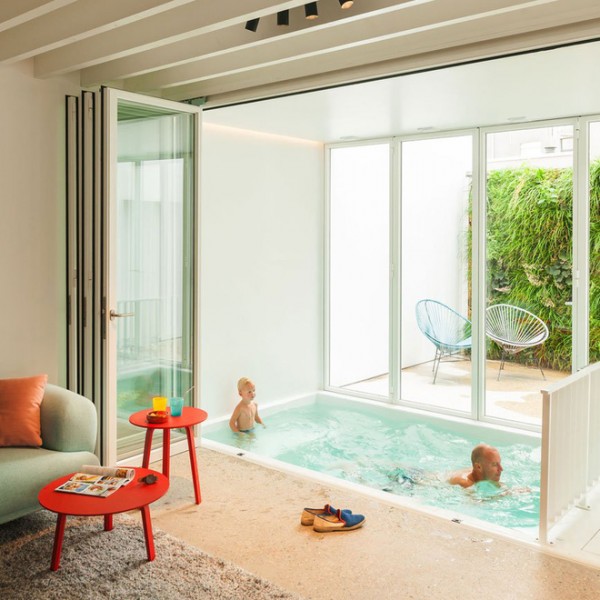 Well, our next article shows exactly the solution to this common problem – an own indoor pool! The authors of the projects are P8 Architects in Belgium and they developed a living room pool for this family.The good part of the idea is that the pool is actually outside of the house. The area where it is located is separated by glass windows from the rest of the outdoor garden. On the other hand, the pool itself is detached from the main living functional area by giant glass sliding doors. Folding the doors connects the water corner with the living room, while closing them makes the pool a part of the outside garden.
The outer parts are also a good place to be. One can enjoy the inspiring bamboo greenery in the open patio while relaxing in the warm water.
As for the pool itself, we must outline on of its splendid functions. It has a saltwater pool filter system that keeps the environmental impact low.