Luxury House in California
In Montecito,California is located one of the most beautiful homes in USA. The house have LEED Platinum-certified for its luxury architecture design and is surely one precious jewel.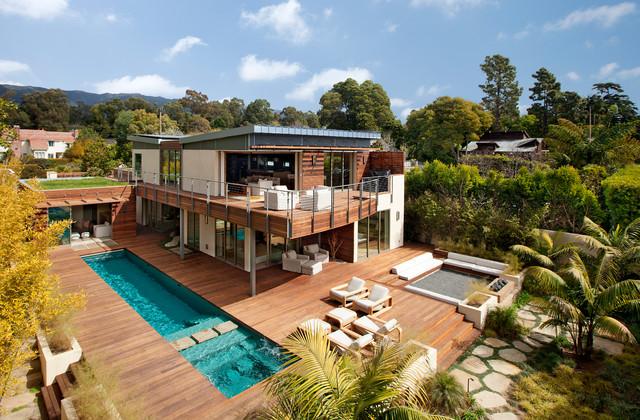 We can't say that the designers and architects have made any design limitations. This house electricity consumption isn't a problem because its solar panels produce as much as the house needs. John Maienza and Gregg Wilson created sustainable architecture with a luxury highlight.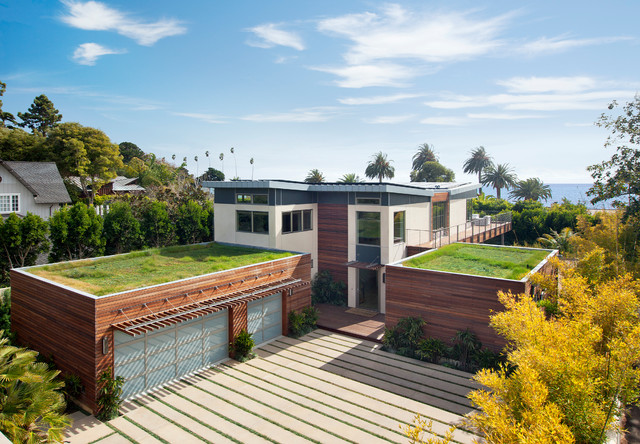 The house is a real attraction in the neighborhood within the Santa Barbara County. One of the spectacular features of the property is the use of solar-heated pool which is another smart eco-friendly solution for e better environment. The near surroundings of the house are so well designed that their maintenance needs are almost equal to zero.
It's not a problem if, at specific moment, you need more electricity than usual. A local electrical grid is in standby mode waiting to be exploited at its maximum. In fact, most of the homes in California use solar systems because of the sunny weather.
One of the best practical sustainable design decisions was to place some grass on the roof. This is a well know method for cooling down the room beneath. As we already outlined, the maintenance is easy and while the benefits are countless. It is perfect to reduce the water runoff and to keep the design looking fresh and impressive. The underground irrigation cistern collects rainwater from the roof. Its capacity is 5,000 gallons.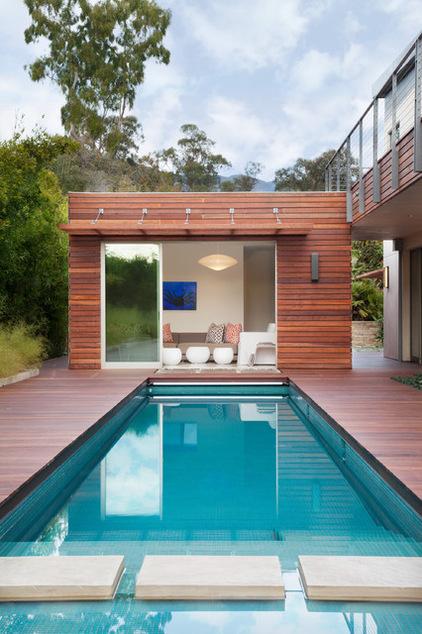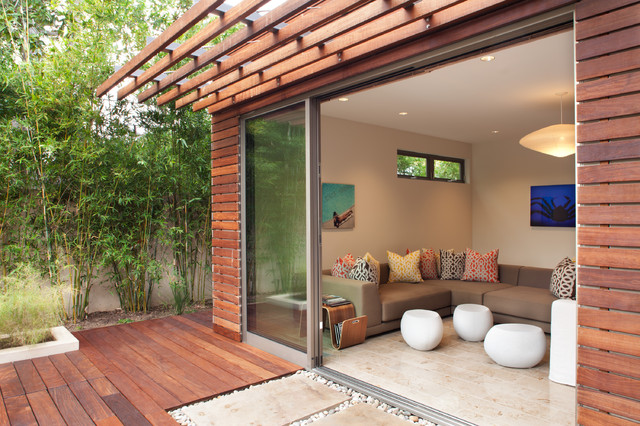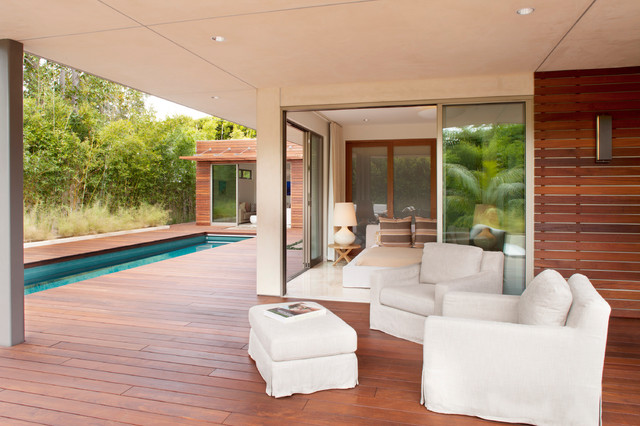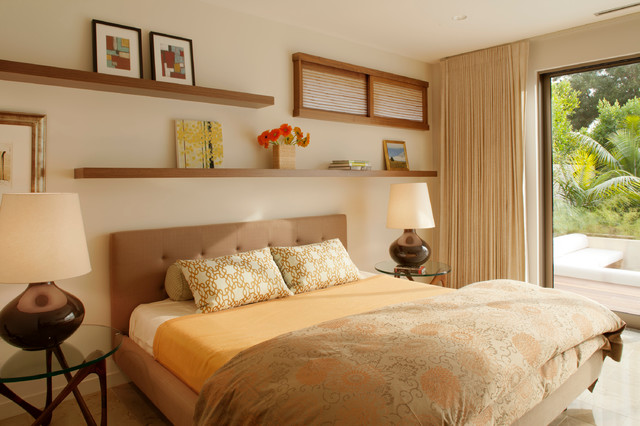 Clerestory is the unique name of the remarkable windows that are responsible for the large amount of sunlight entering the luxury property. Maienza and Wilson wanted to cross the different spaces – outside and inside. You can seat outside and feel the inside at the same time. A corner at the upstairs looks like a place form the inside parts.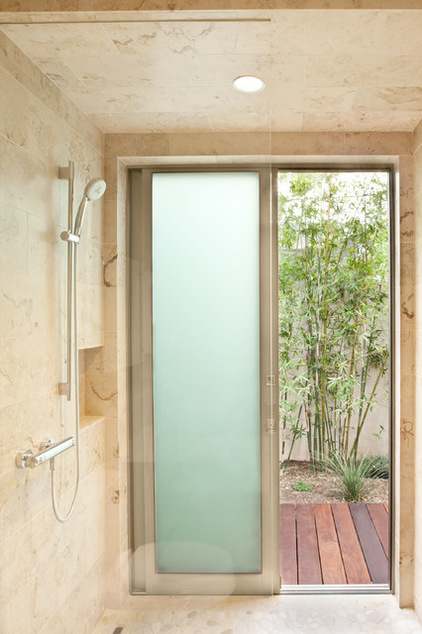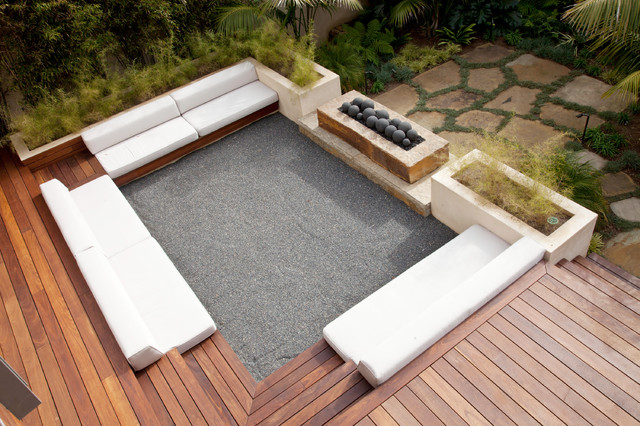 Every lighting fixture inside uses LED bulbs. You can also notice cabinetry, made of walnut and zebrawood, certified by the Forest Stewardship Council. All in one – huge room which combines the living room, the kitchen and the dining area. If you feel cold, which wont be very often, you can turn on the floor heating system. Every tropical wood is FSC certified and this is how Maienza and Wilson got the LEED Platinum certificate. CBw is a comfy seating and the Limestone flooring won't allow you to slide in the pool. As a whole, the temperature inside the building is maintained by dual-pane windows.
See the other images of the project by clicking them below:
[lg_folder folder="Sustainable Architecture Design of a Luxury House in California-Gallery/"]