Image 1:
Chris Ross has fulfilled many wishes of his wife Cecilia Ross. One of them was to get off the electrical grid and put the garden nearby. There is a dining terrace located in a perfect place where a fantastic view over the middle garden reveals. All these miracles are located in the country side of Pennsylvania.
Image 2:
The house is designed using many green technologies. Solar energy is absorbed by solar panels that heat water. The system also includes a system that collects water. The solar power can even be measured by a special measure tools. There were many architects that were involved in the project of this house. As a result they achieve an environmental friendly place with beautiful scenery and remarkable outdoor garden furniture. And last but not least, there is a system that protects the building from cold weather and strong winds.
Image 3:
You can see how the avondale stone, referring to the traditional "bank barns", is embedded in the side of a hill.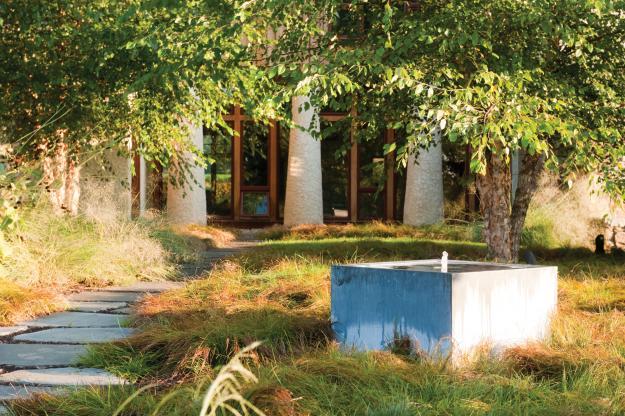 Image 4:
The front part of the house is covered with grass, divided by a path that looks like a river.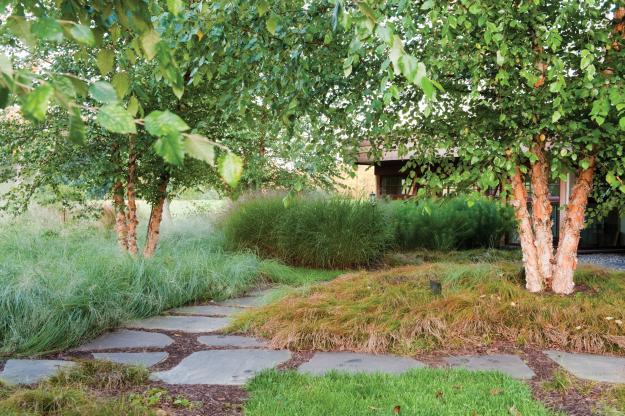 Image 5:
One of the horses of the family was photographed while grazing. Echinacea purpurea is blooming on the left and on the right, you can find Amsonia hubrichtii flowers which decorate most of the outdoor areas of the property.
Image 6:
The native plant species were a top priority for Anderson, so he used flowers suppliers within 50 miles radius.
Image 7:
The garden looks amazing in the hot summer days when everything is blooming.
Image 8:
Early May is the right moment for planting the garden, now fulfilled with living creatures and colorful floral nuances.
Image 9:
The terrace provides the needed privacy for the Rosses family. It is great for a cozy dinner under the stars. You can notice a stone wall which separates the two areas and gives them a stylish and beautiful look.
Image 10:
Anderson has recycled the concrete from the old swimming pool and created a base for the driveway. He didn't truck any materials away and thus making his task harder. He used his skills and sculpted the excess soil into an earthen ramp and then recycled the concrete.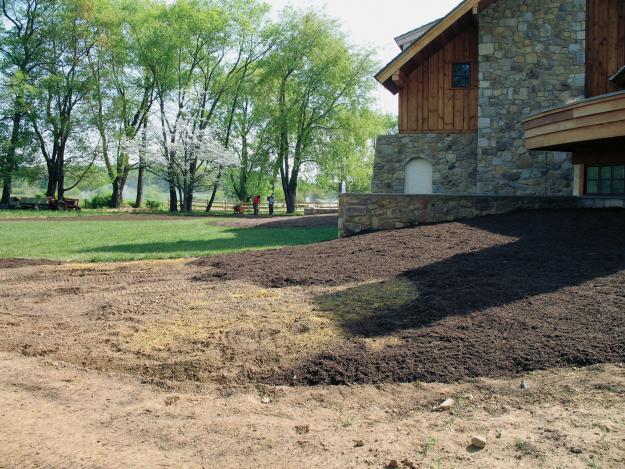 Picture 11:
A local Avondale stone is the main material used for the entrance of the house. This is the area where stone predominates. When we are talking about the green decoration of the area we have to mention the Sedum'Autumn Fire that softens the edges and the honeysuckle that climbs the beautiful columns