In the alley of the childhood, memories of every one of us must attend at least one of the incredible emotions associated with the mad rush of the wind and the desire for a higher and higher…
Garden swing at a small pond
Yes, the swing in the garden is one of the favorite places for all children – and even they already have grown up, right? And could it be otherwise – that mesmerizing feeling that you are enclosing at least a little to the sky is just unique! After all, we all dream to fly – in our mind and in our dreams.
Garden swing and placed on the lawn
Probably compete against gravity is no longer one of our priorities as adults, but just admit – isn't it the garden swing the place where we faster get back, even in our imagination, in childhood? A gentle sway under the caress of the sun create amazing peace and leads to fresh nap – what is better than this kind of relaxation!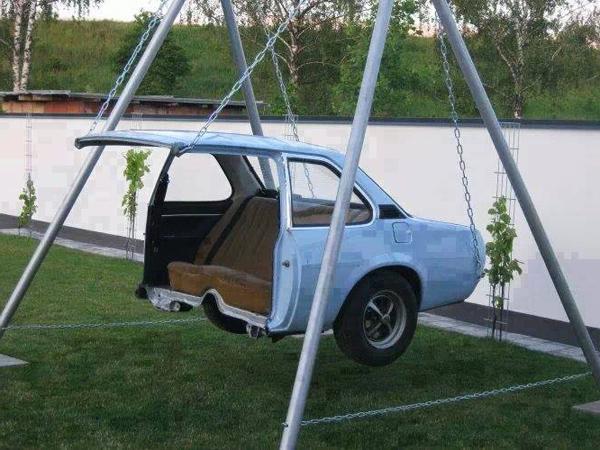 Garden swing a car – funny design
Almost no garden or patio exist without a swing – no matter the size and model, but if there is none, it is simply because the owners have put it somewhere in the winter! And with the first signs that spring is already close and with the generous sun, the swing occupies its worthy place! Whether it's hanging in a tree, which branches tell fairy tales for all seasonal cycles that are experienced or it will be on a modern independent structure – it is just a matter of choice!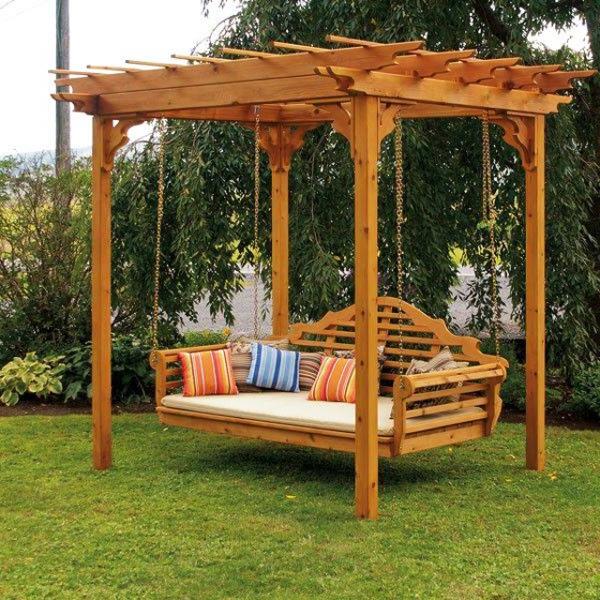 Garden swing under a small wooden
But the effect is similar – pleasant moments that can be shared with a loved one or just to be a little alone with yourself… and the incredible memories of the childhood!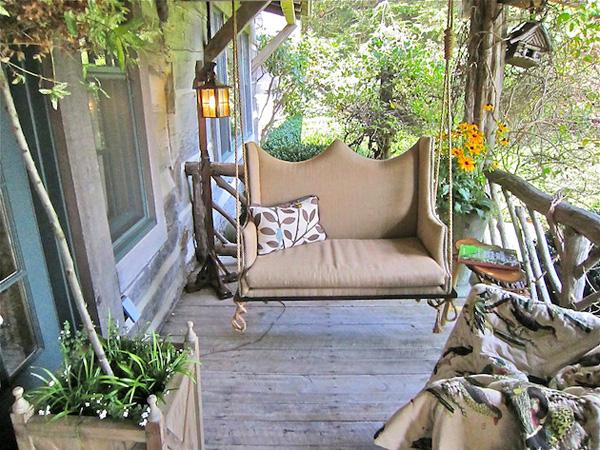 Garden swing on the front veranda
Garden swing at a small pond
Garden swing and little pebbles beneath it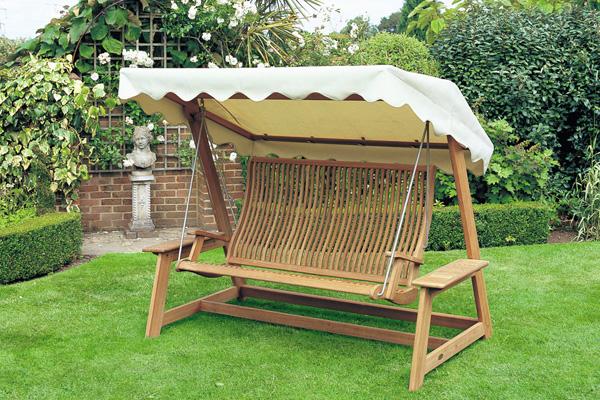 Garden swing with static construction placed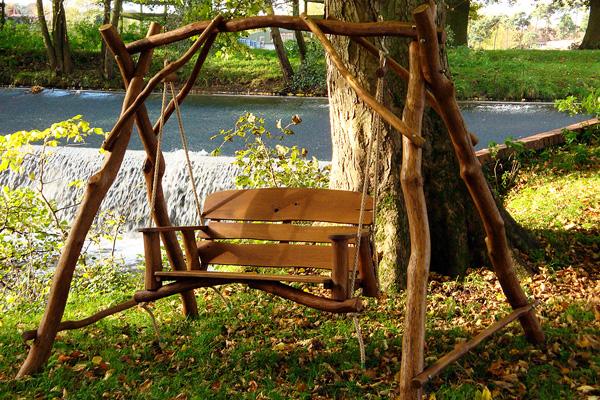 Garden swing with rustic look
Garden swing and sunshade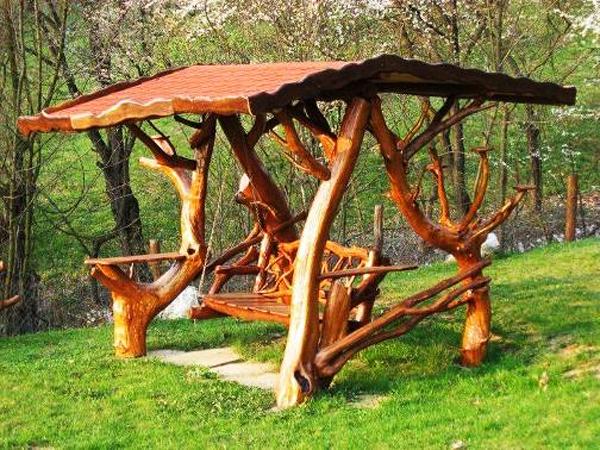 Garden swing on the lawn
Garden swing near a luxurious pool
Garden swing with interestin wooden arc
Garden swing and flower pots