There are countless casinos around the world and most of them give the visitors the same old experience of the large glittering hall filled with slots machines, poker tables, and roulette wheels. Gambling is an ancient way to spend money and time that has been around since the dawn of mankind. Nowadays, most casinos feel and look the same, and that is why some of them start to come up with some interesting and unconventional designs.
It seems that both land-based and online casinos start to realize the inevitability of changes. That is why they evolve and try to offer new experiences to the visitors. As of now, we look at the most vivid of land-based ones, but the list of online casinos would have made up for an interesting article too. The changes in the design are essential because people already grow tired of those glittering and noisy halls. If you are reading this article, you are probably looking for something new.
The Desert Cave Casino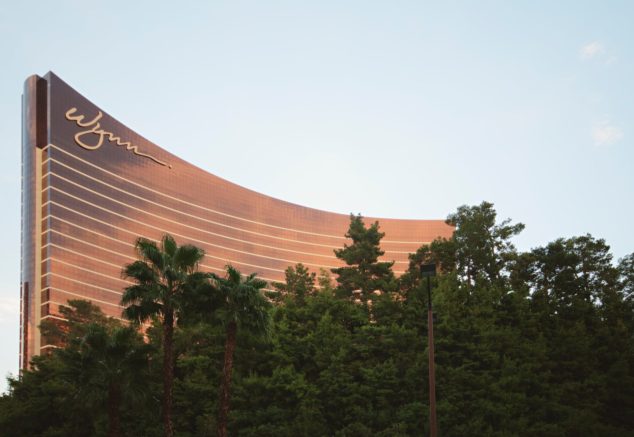 The Desert Cave Hotel and Casino in Australia takes inspiration from the traditional lifestyle of Australian nomads who used to live in underground caves to avoid the heat. That is exactly why the entire hotel and casino are located in a literal cave in the desert. If you ever noticed, casinos rarely have windows so that the visitors would lose the track of time, and that is why cave is a perfect location in this regard. It is safe to say that the interior design of this place is truly unique since it gives visitors an entirely new experience of living and gambling underground. Together with great foods and drinks, the design of the Desert Cave Casino is out of this world.
Venetian
Located in Macau, Venetian takes the very notion of gambling to a whole new level. When we said that people grow tired of the glittering and luxurious designs, we did not mean that a casino could be this lavish. Venetian is the epitome of over-the-top lux and splendour. Its interior design takes the visitors back to the Renaissance era in Italy and gives them the experience of visiting a real palace in Venice. Venetian is basically 39 stories of gold, marble, and replicas of the most renown masterpieces of Renaissance art. Venetian is more than your usual casino, it is the most luxurious one you can imagine multiplied by 10. That is really a place to waste some time and money in without any regrets.
Princess Casino
Princess Casino in Batumi, Georgia might look like yet another classic casino, but it truly is a hidden diamond amidst the post-Soviet Georgia. It is located in the historical centre of Batumi, which makes it a perfect location for the tourists to stay and spend some of their cash. A good thing about gambling in Georgia is the country's currency, so Princess casino is really budget-friendly for the majority of tourists. Also, this is a unique place because of how it combines western and eastern architecture and employs different styles in its interior décor. A unique place indeed and a perfect location for the casino lover on a budget.
Bellagio Casino
We could have just made up the entire list of unique casinos in Las Vegas because that is the city where all the fun stuff happens. Bellagio Casino in Vegas is a real legend among veterans and amateurs because this place has its style. The interior takes the visitors back to the 1930s having this Great Gatsby vibe to it. Foods and drinks are awesome, and above it all, the visitors can ask for the neck massage that will be immediately delivered tableside. That is why thousands of tourists come to Bellagio every year, and that is why this casino is totally worth $1,7 billion spent on its construction. Besides gambling, Bellagio is also a hotel which provides services of top-notch quality to the wealthy visitors.
MGM Grand
Another casino in Las Vegas can be fairly considered a unique one because of its focus on non-gamblers. This is basically a place for people who have little to no experience in gambling and simply want to try what it feels like to bet everything on zero. There, at MGM Grand, they will take you all the way from knowing your cards to winning your first game of poker. If you are a total casino dummy, this is probably the best choice for you. They will make sure you enjoy the process and keep on losing and winning just enough to stay engaged. Vegas is truly a gambling paradise and there are such places for every kind of visitor.
The Sun City
The Sun City in South Africa is called City for a reason: it is a huge complex that comprises hotel, casino, and entertainment centre. The main attraction here is a wildlife park that features numerous specimens of African wildlife. The casino itself is built in the colonial style, which is quite an unconventional choice in this context. Thousands of people come to Sun City every day to gamble as well as enjoy the rest of the attractions offered by the complex. Sun City is truly a wonder of South Africa and one of the world's most unique gambling destinations.
Taxi Casino
That one is a real wonder of gambling because it is not only the smallest casino in the world, it is also mobile. This is an actual cab that drives gamblers across the streets of Birmingham. It belongs to Grosvenor Casino located in Birmingham, and the idea here is that a cab can take a client to any location in Birmingham for free in case they agree to gamble. This does not only make the ride more exciting but also gives the passengers a chance to win some money along the way.
Casinos surely evolve and become more exciting places to visit not only for veteran gamblers but also for casual visitors who like to play poker once in a while or try other gambling services. As there emerge more and more unique places all around the world, the more people become interested in visiting them and try their luck. This surely boosts up gambling as an industry and promotes land-based and online casinos alike.