This brilliant construction is located on a steep slope and has a breathtaking contemporary architecture. It consists of two parts – one of them is used for everyday activities, and the other one functions as a private space that accommodates bedrooms and bathrooms. Spacious and unbounded open-air area can grab your soul and take it to another dimension where dreams come true. The swimming pool is like the cherry on the top of the cake, closing the stunning cycle of designer forms.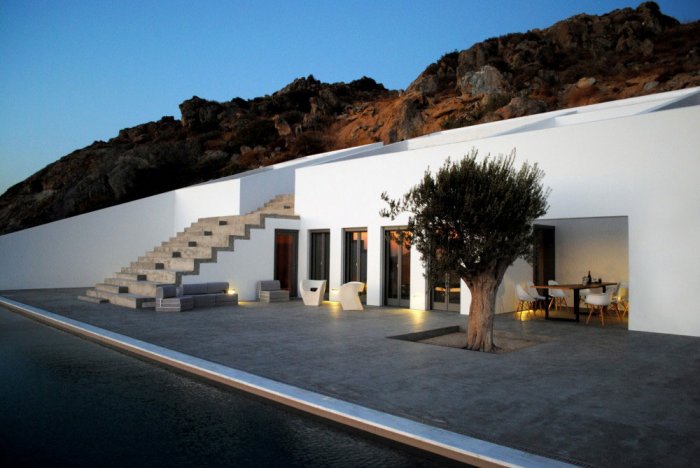 A 3 meters wide staircase is passing through the building and connecting the two separated levels of the house. The idea behind the architectural plan has almost sacred value. The organization of spaces represents the elevation of consciousness that opens itself for the divine. When moving through the stairs one penetrates deeper and deeper the private and most personal areas of self-knowledge. And at the top, he finds himself.
A marvelous view towards the ocean is one of the most remarkable things that will stick into your mind and will make you desire seeing it over and over again. Terraces, open spaces and beautiful architecture will let you feel the delight of the moment at its maximum.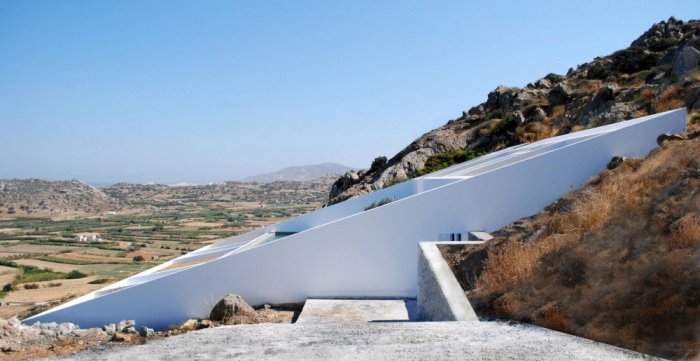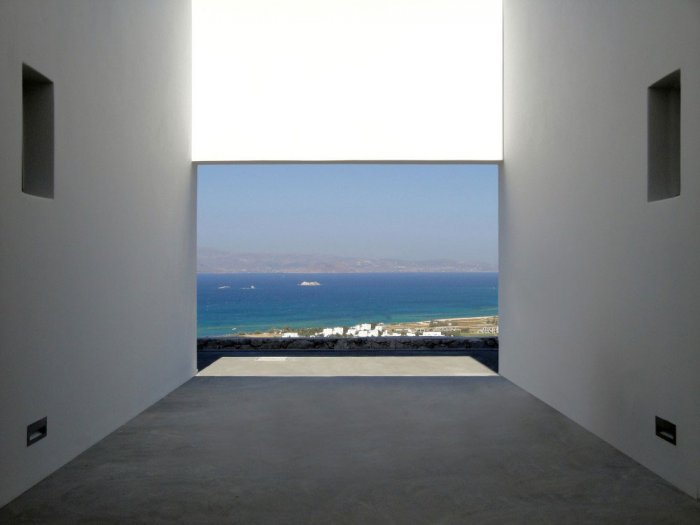 All the interior spaces are designed so that the sunlight can come into them and warm the inner atmosphere. Because of the openness of the inside parts, fresh air can flow all over the place and thus providing a natural cooling system for the hot summer days.
An interesting thing is that the roof is not used in the traditional way. It is covered with natural flowers and this way the architecture of the building is merging with nature. There aren't many words that can describe this wonder of human ideas. You need to feel it!
Now, it is your turn to merge with the house. Enjoy it!