Architecture Project for a Sports Facility
If you are a person that likes sports and training you will definitely be impressed by this sports facility. The contemporary architectural lines can impress every person and turn out to be the inspiration for the current training session.
The plans of the contemporary building include several service areas in the basement. These are locker rooms, infirmary and a room for various activities. One of the features is that the areas are really spacious and there is enough place for each of the sports equipment. The building also has an inner gym and outer training areas. They are separated from the street by two access points. Small stand area with 900 seats is also ensured so that an audience can support their favorite players on official competitions.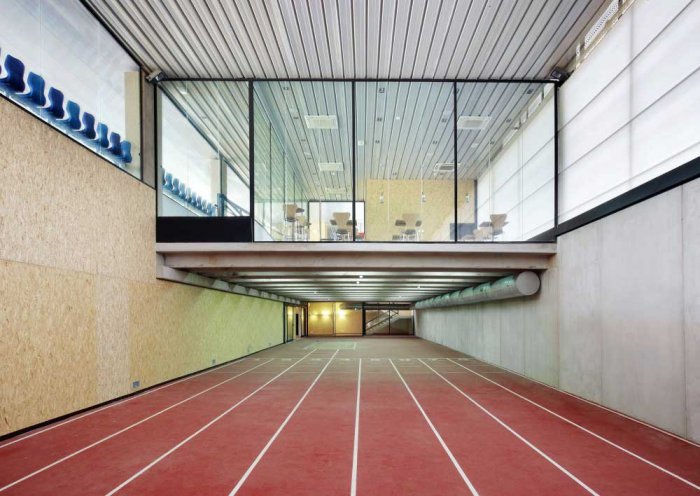 When we are talking about official events, we have to outline that in the facility there are also mini bar and cafeteria, press room, public restrooms and other areas that are made for the purposes of the visitors.
As a result of the good architectural standing, the building is forming a naturally flowing topography that is merging with the rest of the surrounding environment.