Who wouldn't want to live in a home where you can operate everything for your lighting to your security system, your oven and your AC right from the comfort of your bed or chair? Turns out, many people also think this is a wonderful addition to their everyday life and are planning to invest in some sort of smart technology for their homes. But, what does that mean for the future of real estate? And what are smart homes exactly? Here's a little guide that will hopefully make things clearer.
What is a smart home?
A smart home is a home that's equipped with products that are network-connected (via Wi-Fi or Bluetooth) and allow easier control, automation and optimization of functions such as lighting, security, safety, temperature and entertainment. This control can be done either by a phone, tablet, computer or any other separate system inside the home. This is the definition of a smart home, but what are some examples? Did you ever see someone control their home security through their phone in movies? That's an example of a smart home feature. With smart home tech, you can forget to turn off your oven, kill the lights, close the garage doors or activate your security system before leaving your house. And, instead of panicking, you can simply reach for your phone and do all of those things from your office, from the gym or from a completely different continent.
Smart homes use something called the Internet of Things. IoT is a relatively new term, but it's already making our lives much easier. Though IoT, your phone, computer or tablet can connect to other technology in your house and allow you to turn off the lighting in the bedroom or lower your thermostat setting. Long story short, smart technology and Internet of Things allow your personal devices to become a practical remote control for your entire house!
The future of smart homes
More and more homeowners will get used to the idea (and like it a lot) of controlling their home in this easy, practical and fun way. That's why we're already starting to have people who specialize in smart home sale and presentation. Additionally, there are also technology experts who specialize in smart tech for homes. For instance, there are experts in smart housing from Austin who can equip any house with anything 'smart' from entertainment through security to lighting. And if you find the right company, you can get top-notch advice and end up with a finished project in no time!
Aside from being a smart homes expert becoming a profitable career, we can also expect a boost in smart surveillance as people rush to protect their family and property. Appliances are also expected to become more autonomous so they can take on more of the workload. Voice control will become better and easier to use with everything from TVs, home audio systems and even cars becoming sensitive to voice commands.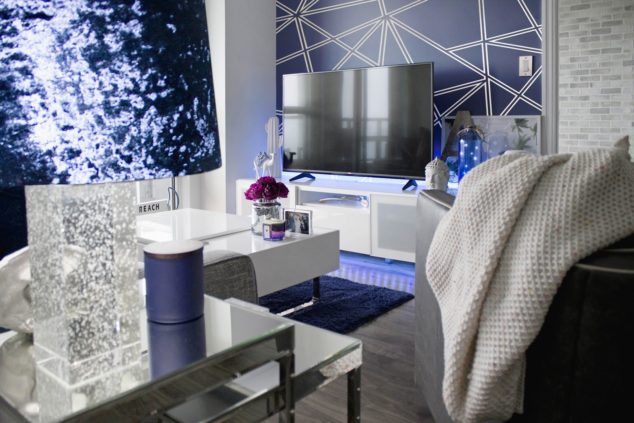 Smart home concerns
However, no advancement in technology comes without concerns. When it comes to smart homes, security breaches are the biggest threat. People could get robbed by Amazon home food delivery person, your passwords could get leaked and your home could be hacked. This is something big players need to think about and fix in order to move smart technology forward.
What real estate agents need to know about smart homes
Here's one of the most important pieces of information to remember about smart homes: more than 80% of home buyers are interested in investing in a home equipped with smart tech. That's why real estate agents need to become better informed on different features of smart technology and how to use it. It's crucial to know which technology is staying in the home after sale and include them in the sales contract. Agents should also be in the know about all the ways smart tech can reduce energy and water consumption, how can people who use a smart pool cleaner save money and how will smart thermostats reduce your carbon footprint.
Smart homes are not going anywhere. As devices come more and more interconnected and more mainstream, real estate market will have to highlight the benefits of having a smart home and to anticipate the clients' needs. Those real estate agents who embrace smart homes will definitely profit.