When you are thinking about the design of your home, there's one element you cannot forget about! We're talking about no other than lighting. Lighting is a crucial detail in each and every room. Not only will lighting installations allow you to see clearly during the evenings or nights, but it will also set a special ambience. What sort of lighting will you install in your living room? You may decide on using a huge pendant light, hanging from the ceiling, that may also become the centrepiece of the room. Or you may opt for a simpler set of wall lights. Either way, you'll want to check out our pick of 20 modern living room lighting ideas! You might find some inspiration concerning modern crystal chandelier for living rom!

1. Try Out Indirect Lighting – For a Gorgeous Glow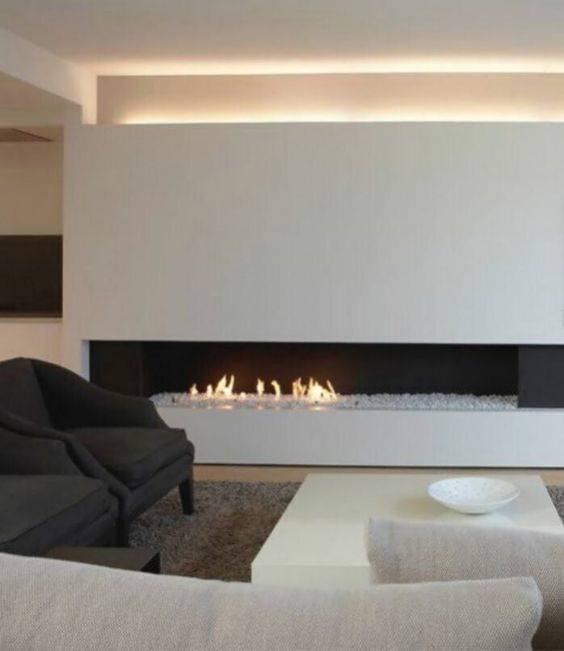 A trendy type of light installation that has become increasingly popular over the years is indirect light. It's used in not only residential, but commercial spaces as well to create a soft and unique glow. Indirect lighting means that the lighting itself is placed behind something. When the light shines, it's reflected back on the wall, giving it that softer and less direct glow. So if you have been searching for a way to create a friendly or romantic atmosphere, you might have just found a solution.
2. A Multi-Tiered Chandelier – Brilliant and Refined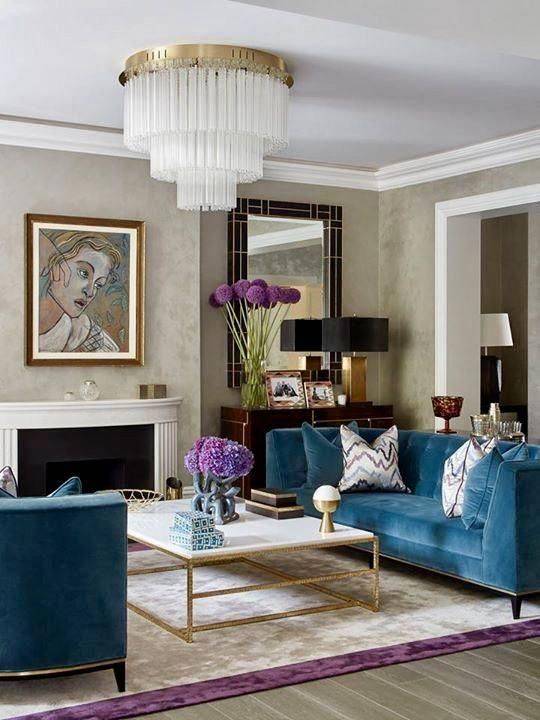 Maybe you are considering creating an elegant environment out of your living room. If this is the case, then make sure that not only the design of the room and the furniture is elegant, but the lighting instalments should channel the same energy. A stylish choice would be to use a modern version of a chandelier. A chandelier that is multi-tiered with glass or plastic pendants hanging down, it is guaranteed to look brilliant! Naturally, if this chandelier does not produce sufficient light for your living room, make certain to add a few other lights. These may just be lamps but you may have extra lights installed in the walls or ceiling.
3. A Set of Spotlights – Modern Living Room Lighting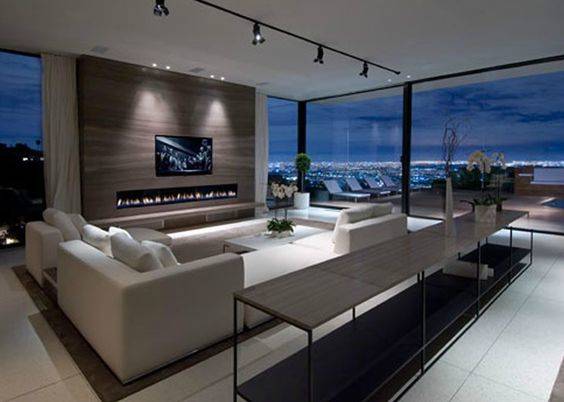 If you need direct lighting and a lot of it, you can always have a set of spotlights installed on your ceiling. Spotlights are a great choice, as they emanate a fair amount of light. If you get spotlights that you can move, you'll be able to direct their light in any direction you'd like. So, if you need to create more light in one area, then you'll be able to move the spotlights and easily achieve this. Install as many as you find necessary, to make sure your living room is well illuminated when evening or night arrives.
4. A Hoop Chandelier – Modern and Fun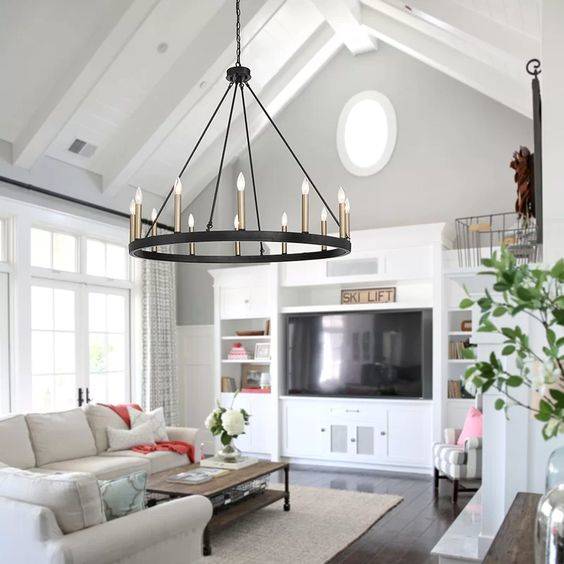 Do you love the idea of installing a chandelier in your living room? But is your living room more on the modern side of things, so a classic chandelier wouldn't complement the design of the room? Then try out a modern chandelier. Put together of a metal hoop, with slots for candles all around it, this hoop chandelier will fit right into the room. We would recommend that you use flameless candles to place inside your candle slots, instead of actual candles, for safety reasons.
5. A Divine Light – Modern Chandeliers for Living Room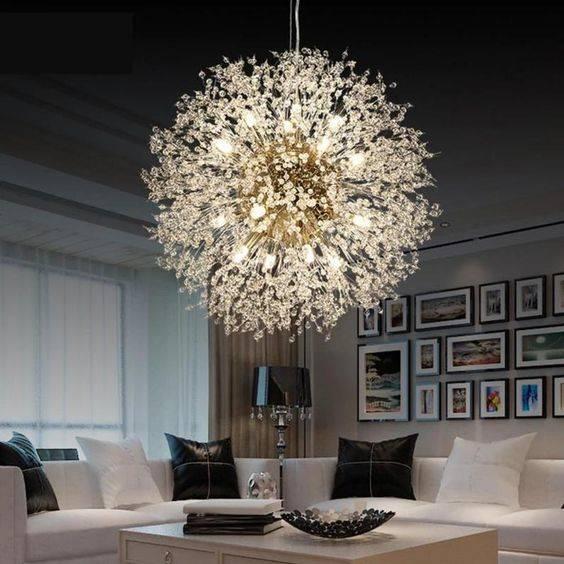 Are you in search of a type of lighting that may also become the centrepiece of your room? Then you might just love the example above! A ball with branches reaching out on the sides, everything glowing with beautiful light, hanging from the ceiling. If this isn't going to be the centrepiece of your living room, we don't know what is! This ball of light truly does look like it's out of this world and brings a magical vibe with itself.
6. Keeping It Simple – Easy and Effortless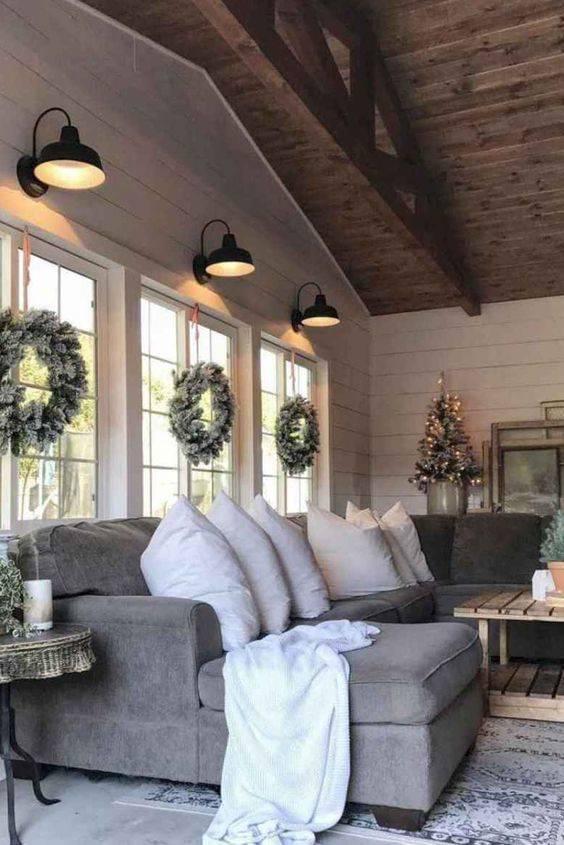 You don't necessarily have to choose over the top lighting for your living room. Anyhow, we all know the saying that less is sometimes more. So keeping this in mind, how about sticking to simple lighting design? All you need for this idea are some wall lights placed on the walls. You can install them in a horizontal line, each one right above a window. Depending on what sort of style your living room embodies, make sure to pick lamp shades for your wall lights that have the same sort of design.
7. A Variety of Lamps – Modern Living Room Lighting Ideas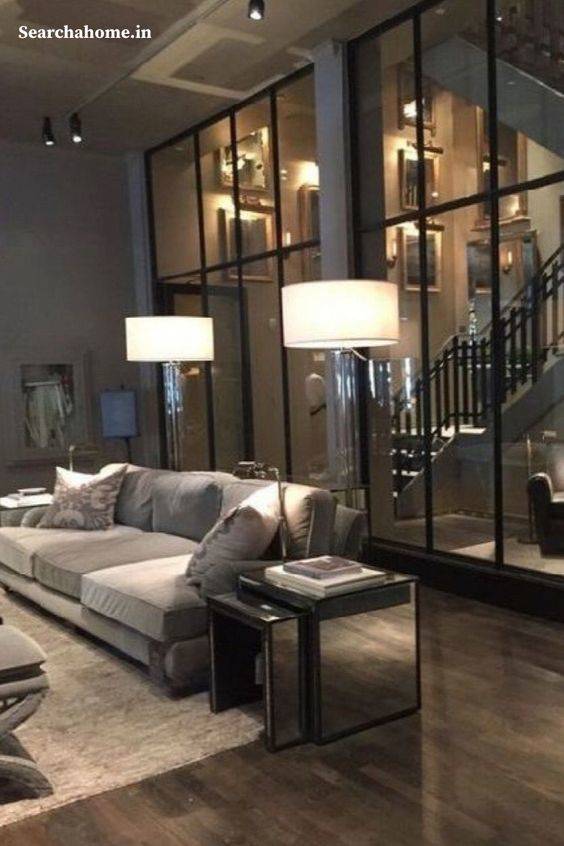 Get your living room ready with a variety of lighting. Even if you like the idea of installing spotlights in the ceiling, you may consider getting a few different sorts of lights for your room, to spruce up the lighting even more! A fantastic choice would be to get yourself a few floor lamps. You can choose the same design, then carefully arrange them around the room, where the light will be most needed. For example, organise a few floor lamps behind or direct the spotlights glow to your seating space, as that's an area that will probably need a lot of light!
8. A Fantastic Fan – Also a Light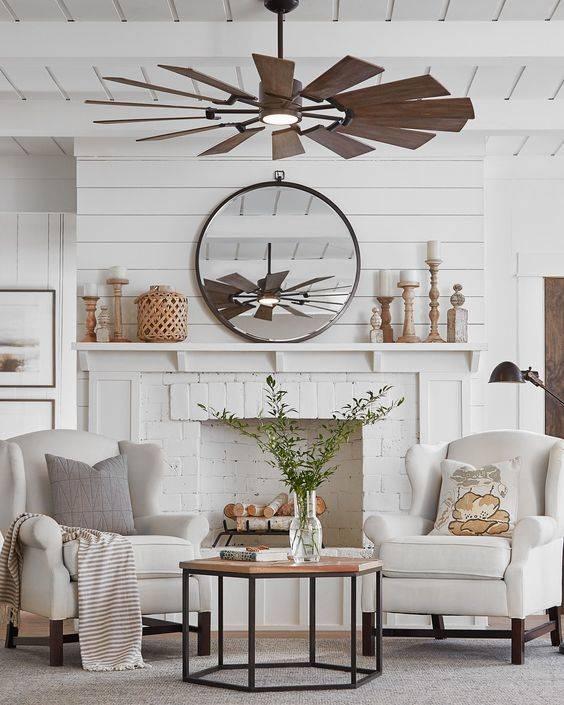 If you live in a country or an area, where the summers are stifling hot, then you may be thinking of installing a fan on your ceiling. After all, a fan will circulate the air and can refresh you in no time at all, during a hot and humid day. So how about you install a fan, that also includes lighting? This invention will have you covered with cooling you down during a summer night, but will also illuminate your living room during the evenings.
9. A Contemporary Design – Waves of Wonder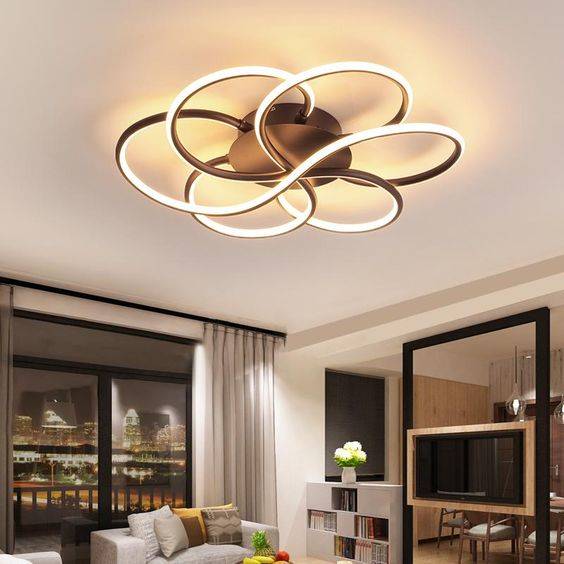 When it comes to the world of led lights, there is an incredible amount of lighting designs you can choose from. The great thing about led lights is that they are easily shapable to create new forms and designs. A type of led light that has become more popular over the past few years are when the lights are bent to resemble waves. You may decide on getting yourself a ceiling light, that has wave led lights incorporated into it. We're completely certain that it will look fabulous and will bring a modern edge to your living room.
10. A Clever Combination – Living Room Lighting Designs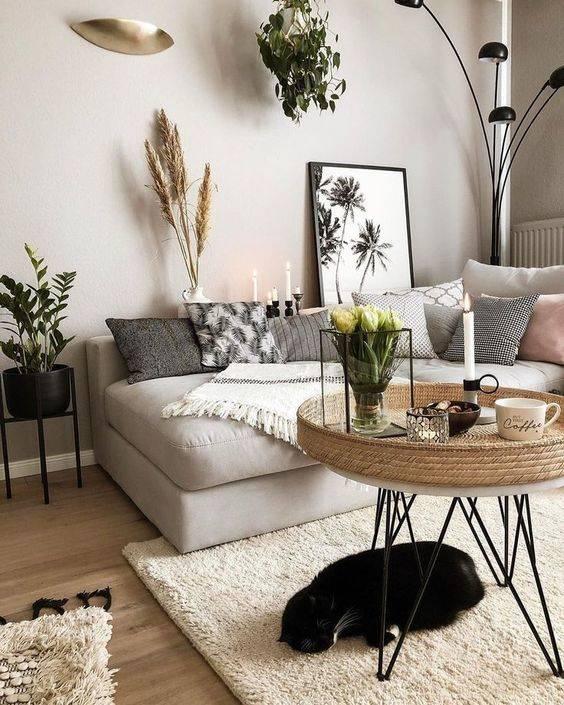 As we mentioned before, it can come as a smart idea to choose a variety of lighting for your living room. After all, if you think about it, there will probably be more than one area that deserves lighting. Taking this into consideration, you can mix and match your lighting. You can add a floor lamp and some wall lights to the living room. But adding a few candles is also a great way of sprucing up the room with a different sort of light. Again, it's really up to you on what sort of lighting you choose for the room. Just make sure that the lighting matches the rest of the atmosphere!
11. Spotlights and Wall Lights – Unique and Innovative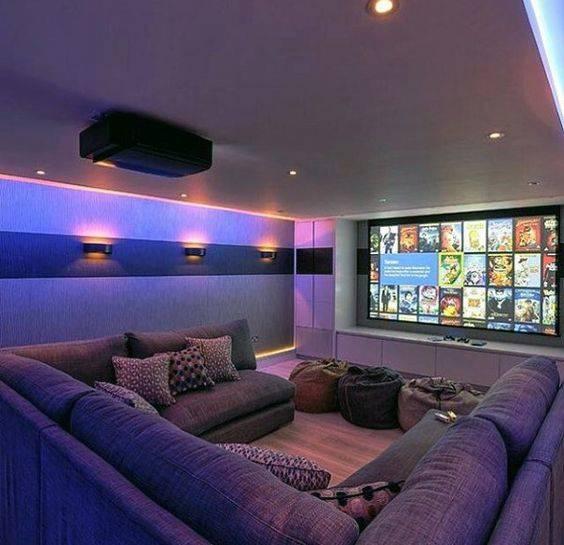 Perk up your living room with an abundance of different sorts of lighting! You may go for a combination of spotlights on the ceiling and wall lights, giving off an indirect illumination. Depending on where the furniture is going to be arranged in your living room, make sure that the lighting is directed towards the necessary areas. Mixing direct and indirect light will create an ambient glow that will make your living room look beautiful and unique!
12. Inventive with Indirect Light – Living Room Lighting Ideas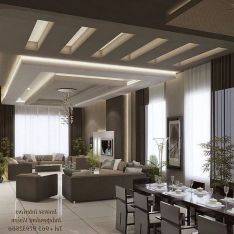 We have discussed using indirect light for your living room already. But indirect lighting can come in an amazing number of forms. You may want to get creative with your ceiling lighting. For example, you can create indents on your ceiling, forming geometric patterns on it. Have your lights installed inside these indents, with which you'll have your indirect lighting created. If you have your ceiling designed with indents and detailed with lighting, it will definitely become something to marvel at!
13. Dangling Glowing Spheres – Amazing and Celestial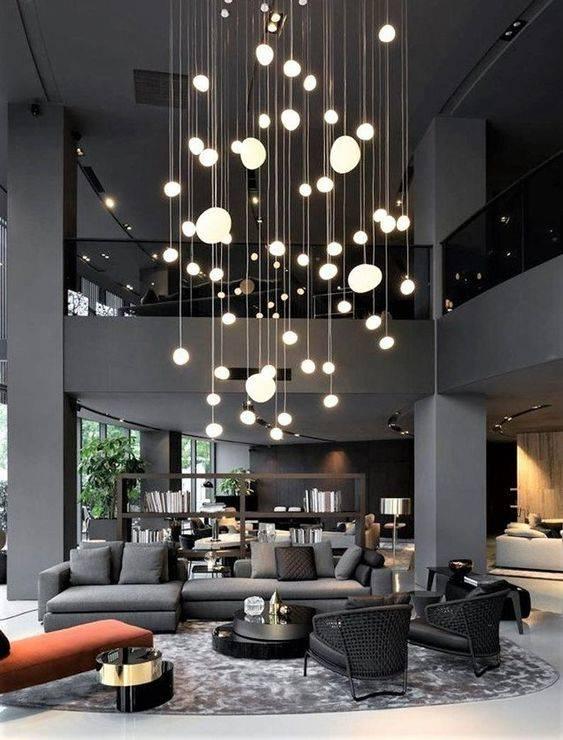 Here is one lighting design that will create a celestial image in your living room. Hang pendant lights from the ceiling, which are shaped like spheres. But as an alternative to only dangling one or a few from the ceiling, hang an abundance of them! You can choose spheres of different sizes, to create an even more magical look. They will resemble stars falling out of the night sky. This set of lights will definitely add a luminescent glow to your living room.
14. Simplistic and Modern – Living Room Lighting Designs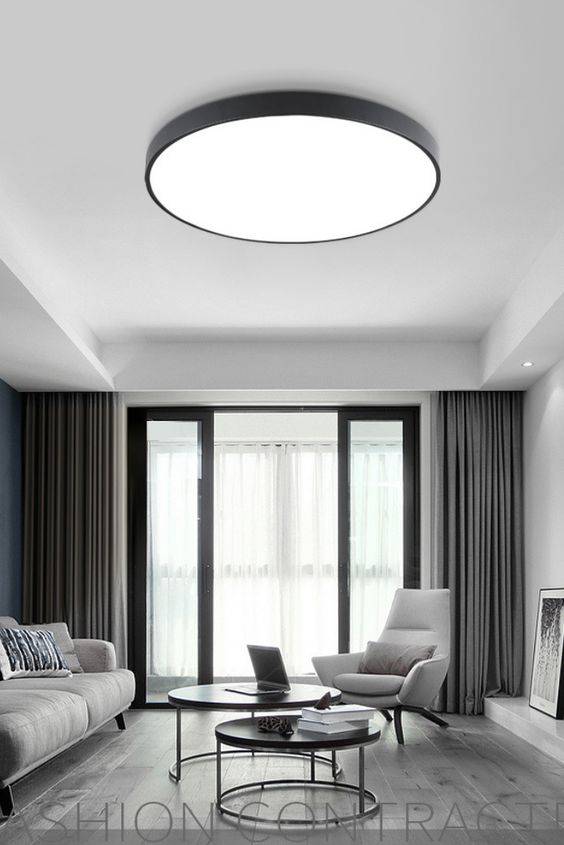 Maybe you are in search of a more modern lighting idea. If your living room is designed in a contemporary and state-of-the-art style, you'll be wanting to complete it with the perfect lighting. For a simplistic yet sophisticated look, you may want to try out a circular ceiling light. Depending on how much brightness you need, you can get a larger or smaller ceiling light. You may also need to install a few spotlights on either side of your ceiling for extra lighting. So, give this lighting design a try if you want to achieve a simple yet stylish look!
15. A Black Chandelier – Modern Chandeliers for Living Room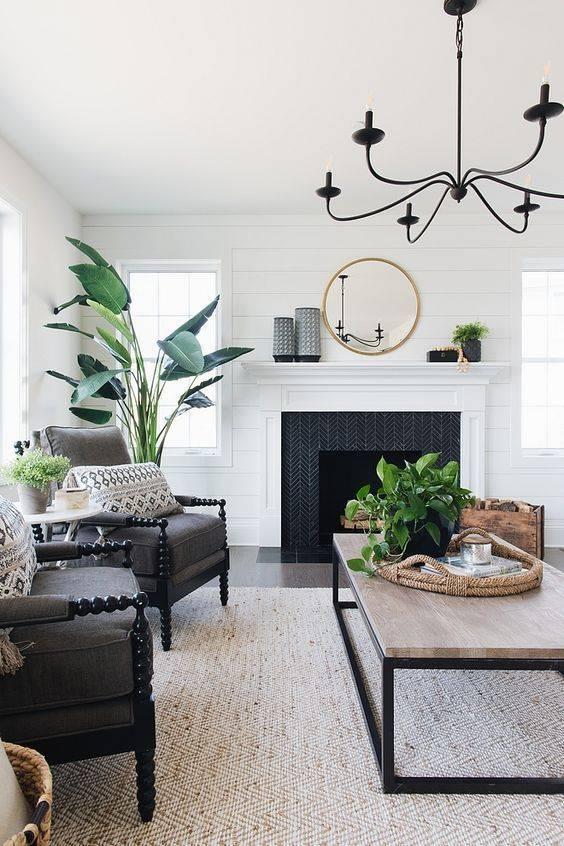 Is your living room designed in a modern bohemian style? Perhaps you are only using a few colours throughout the room, mainly shades of monochrome or the natural colours of plants and wood. You may be in search of a source of lighting that will fit perfectly into this room. Well, how about installing a simple metal chandelier in your living room? Get the chandelier painted black, thanks to this it will fit straight into the monochrome design.
16. Fabulous Floor Lamps – A Practical Solution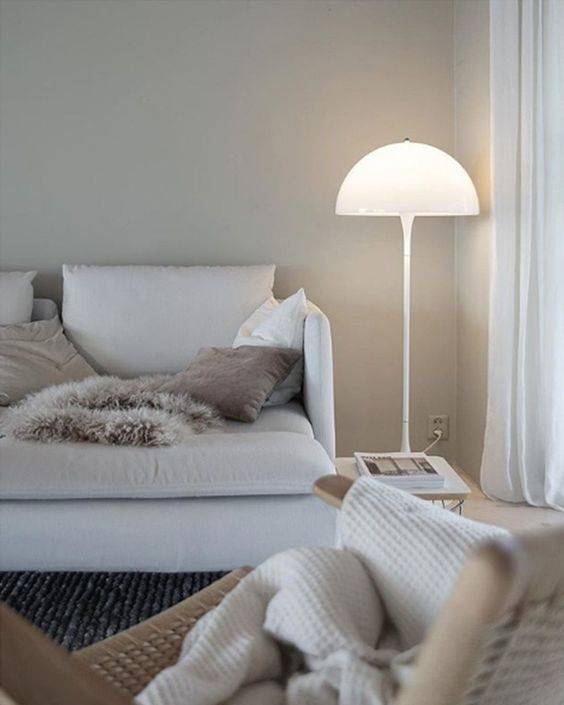 There are a number of reasons, why you should invest money in a floor lamp or just a simple lamp. Just one of these reasons is because you don't actually have to install it into the wall or ceiling. This will allow you to move the lamp at any time you need to. So if you rearrange the furniture in your living room, you'll be able to organise your lamps according to that. It's definitely a practical solution! You will also be able to easily find a floor lamp that fits the environment of your living room!
17. Polished Metal – Modern Chandeliers for Living Room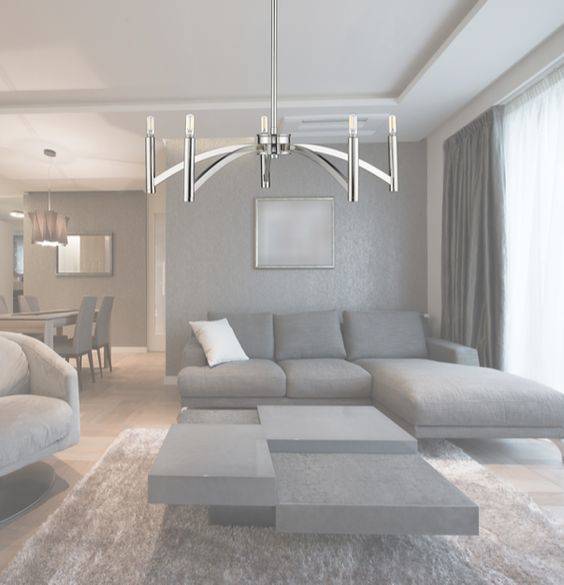 Are you designing your living room to look like the centre of luxury? If so, then you will be aware that it's not only the furniture you have to choose carefully but the lighting design as well! To truly channel an essence of elegance and refinement, how about choosing a contemporary chandelier? You can try installing one that is made out of polished metal. Hang it above the seating space and coffee table in your living room. This way, if you have any guests over, the whole area will be illuminated in bright light!
18. An Array of Colours – Vibrant and Vivid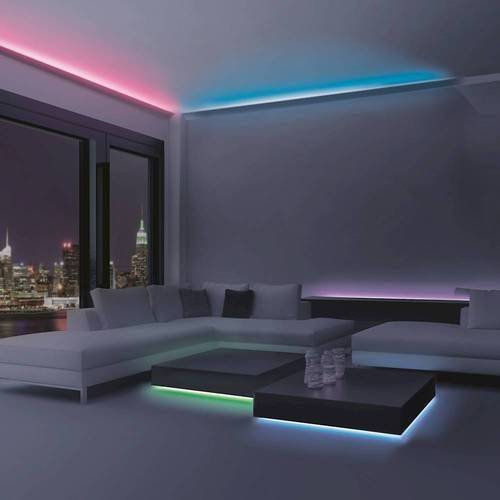 Bring a bit of colour to your living room! Especially if it's not very colourful. How about you add strips of led lights around the room or around furniture? You can even try out coloured led lights, which you can change to different colours if you want to set a different mood. You can use these multicoloured led light strips as direct or indirect lighting, depending on your preferences.
19. Fancy in Feathers – Modern Living Room Lighting Designs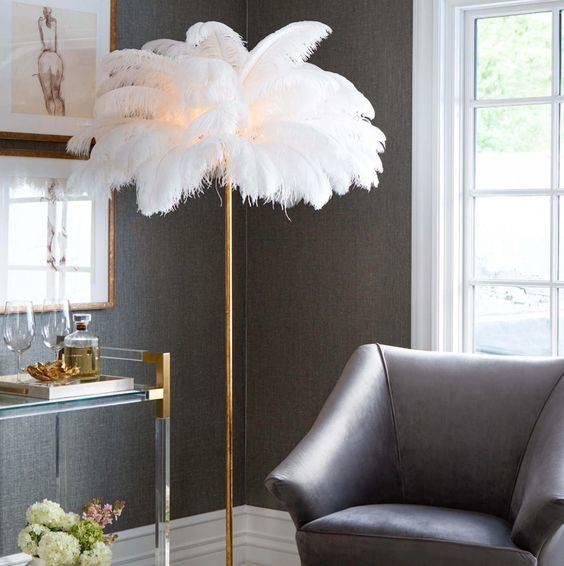 While we have talked about adding a floor lamp to your living room, how about putting a groovy twist on it? Decorate the top of the floor lamp, the part around the lightbulb, with an abundance of feathers. This will definitely lend your living room an exotic and exciting look!
20. A String of Light Bulbs – Chic and Cute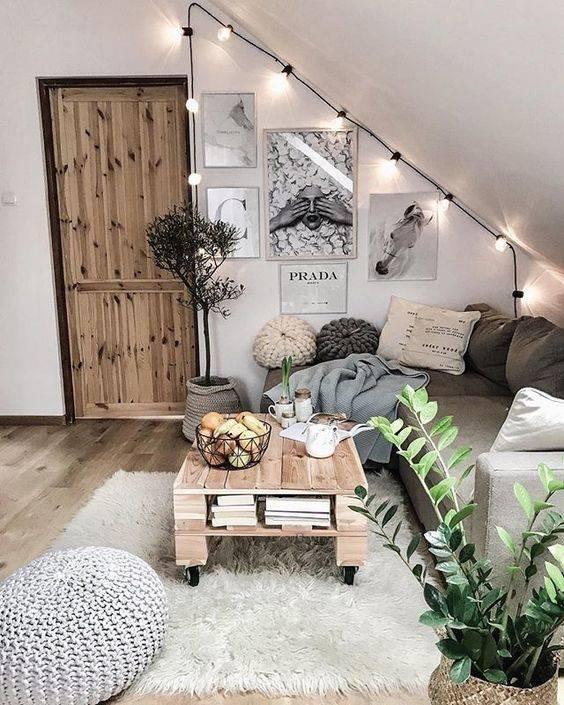 There are so many unique ways of perking up your living room with lighting ideas. How about hanging a string of fairy lights or a string of light bulbs across the room? Or you can drape them around pieces of furniture. This is an easy way of decorating your living room, while also lighting it up in a special and friendly way!
Hopefully, you feel inspired after looking through our 20 modern living room lighting ideas! For other home design ideas, such as fall living room decor ideas or front porch ideas on a budget, visit our website!