In any home, it is difficult to maintain a sense of routine that will allow your home to keep clean and tidy. Whether you just have too many household objects, a messy family or just are struggling to maintain a time effective schedule, here are some ideas on how to keep your home de-cluttered.
Live on the Small Side
If you think that you are suffering from a little bit of hoarding, there is no shame in admitting it. Instead, try and live with as much as you need, rather than what you want but won't use. This means having only the number of forks, plates or glasses as there are members in the household. This is a great way of making the clean up process a lot easier to deal with.
Pack it away efficiently
Whether the objects in question are papers from a school project or your children's toys, each item will have a selected place in your home that it should be in. Investing in some plastic boxes will make it easier to store away items that you don't use regularly but do not want to throw away. These can come in all shapes and sizes and can be placed in drawers, basements or even under the stairs. It can really make the most of your space and can even be used to tidy up shoes as make shift shoe rack. Consider investing in a few and they will go a long way to helping you stay on top of your house's organisation.
Do you really need your clutter?
Consider this, if you have multiple televisions or household cabinets, do you really need the extras? If you have one version of a certain product, for instance a more modern version of it, then your additional product may simply be there to take up space. Instead of hoarding these items, why not donate them to charity? That way, someone who does need them can make better use of them.
Be careful if you take larger objects to a charity store as they may be heavier than you think. Instead, hire out a van to take them to the charity store so that your travel can be more efficient. You can find the best priced van by visiting online comparison sites, such as "Compare the Man and the Van."
Spend a few hours, not a day.
Some people find it easier to do all their cleaning in one day, but others may find this to be too stressful if they have a busy schedule. Instead, don't attempt to organise your home in one sitting. Do it for an hour or two and you will feel good about your progress. A few days later, you will be all finished.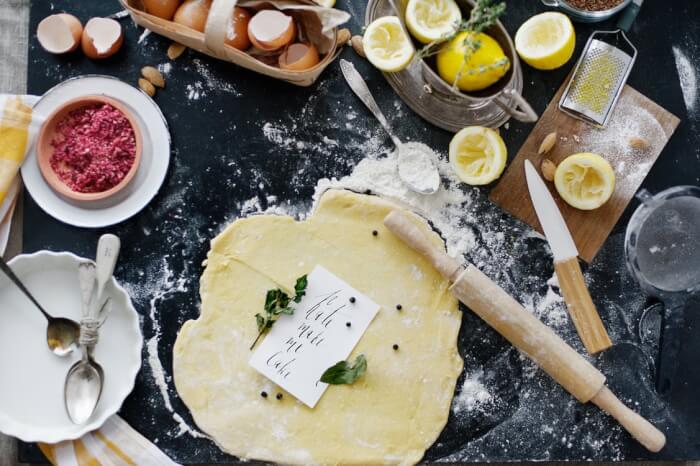 source
Leave yourself a reminder board
One of the simplest things you can do is leave yourself reminders to do your cleaning as part of your daily routine. If you have a blackboard then be sure to note down the most important cleaning tasks of the day. That way, when you get home you can immediately get to work on the cleaning.